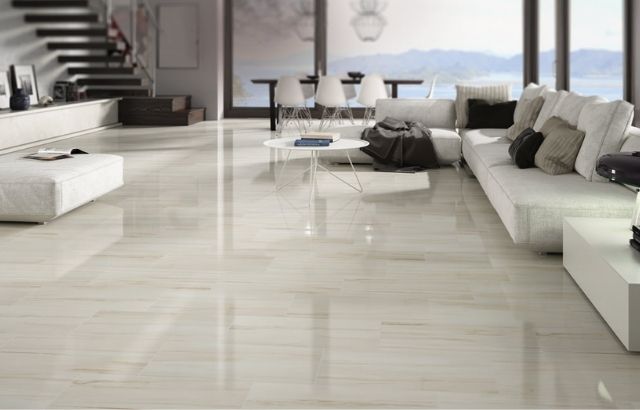 How to Decorate Living Room with Floor Tiles | Expert Guide
Disclaimer
Articles, products, and services offered on this site are for informational purposes only. We are part of the Amazon Services LLC Associates Program, an affiliate advertising program. Amazon.com is compensated for sales resulting from links on our website.
Please review our disclaimer before acting based on anything you read or see.
Well! A home is a place where you feel comfortable at ease, no matter whatever choice you make. So a well-decorated interior of your home is what you need to have. There are many options and ways to go about it. First of all, your priorities play an essential role in the choice of technique. Some people like the portable decoration pieces, while others opt for decorative tiles on floors. There is no hard and fast instruction; after all, these aesthetics make the difference and help you create a unique look for your house. So today's topic is about how to decorate living room with floor tiles.
Talking about living room tile flooring, the era of porcelain tile in your homes is ancient. The use of floor tile for the living room is closely connected to pottery because most of the tiles are formed by ceramic clay. The Chinese developed ceramic pottery and porcelain tiles and painted stunning designs on the feature wall. This style of ceramic pottery and floor designs for home was then popularized and spread worldwide by Persian traders. 
Importance of Tile Floors to Decorate your Living Rooms
Tiles can be a unique way to add decorations to your living rooms. Floor tile is durable and easy to maintain, making it a practical choice for your high-traffic areas such as kitchen, bathroom, and living rooms. 
Moreover, modifications in wood-look tiling have made it an excellent, cost-effective, different option for the real thing. 
Our experts at the tile shop are trained to help you find the perfect colour and patterns for your living room design. They are available in different colours, shades, and wooden tiles to match your living rooms' colour schemes. 
Learn More: How To Hang A Valance
Living Rooms Tile Designs Trends
No matter your living room is lesser or big, tile is an excellent choice for flooring. It is aesthetically good-looking and more comfortable to clean than rugs and more durable than old-style wood floors without surrenderingwarmth and beauty. The wide range of tile choices offers you a suitable option for the exact style of your living room. We have a variety of wall tile patterns, from neutral to busy and subtle to bold. It would help if you spared time to go to a local tile shop to select ceramic, stone, porcelain, mosaic tiles, slate granite, quartzite, and many more.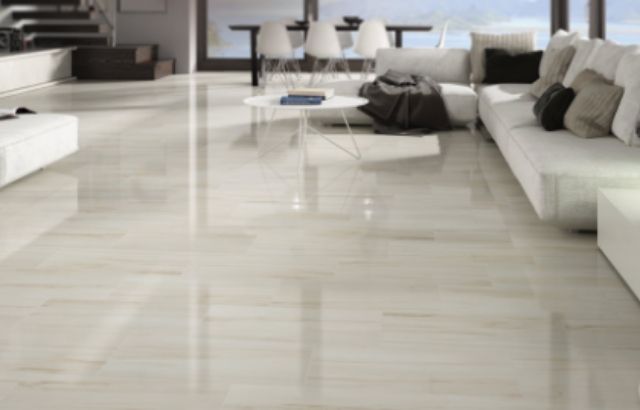 How to Decorate Living Room with Floor Tiles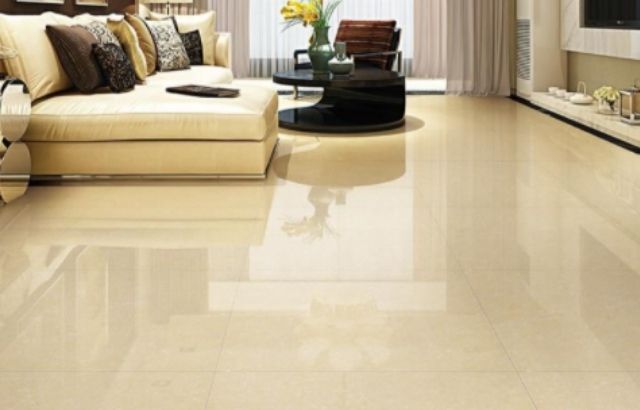 Living Room Walls
Tile designs for living room walls are an excellent way to add decoration and style to your home walls. You can make your living rooms and modern kitchen beautiful with reliable touch or an artful mosaic design. It is possible to modify your white walls and black walls by adding different stones in a way that can make your home unique. You can select tiles for living rooms such as slate, marble quartzite, or granite to make a bold accent wall or add a sleek look to form a frame shape that will be a new option for hanging paintings. Add some depth to the new TV wall unit by mounting three-dimensional tiles according to your taste and choices.
Tips for Choosing Materials
You should choose durable and comfortable materials to clean and maintain because your living rooms, kitchens, and bathrooms are high traffic areas. We offer tiles with attractive looks and colors that won't show much wear. Natural stones are a bit expensive than ceramic and porcelain products, but one thing is right that these options are more decorative and handy. The hard surfaces catch the spills with difficulty and can't trick bacteria and dust easily. The ceramic tiles with a wooden look are very famous because they show the printed face like hardwood floorings.
The best option is faux wood, less expensive, retains its appearance, easy to clean, and waterproof so that it won't damage and get scratches.
Tiles compromise on charming combination and function, no matter what the type is, like traditional designs to cutting edge contemporary styles.
These tiles contain heat-resistant ceramic wood look tiles and can be proved the best option for your fireplaces.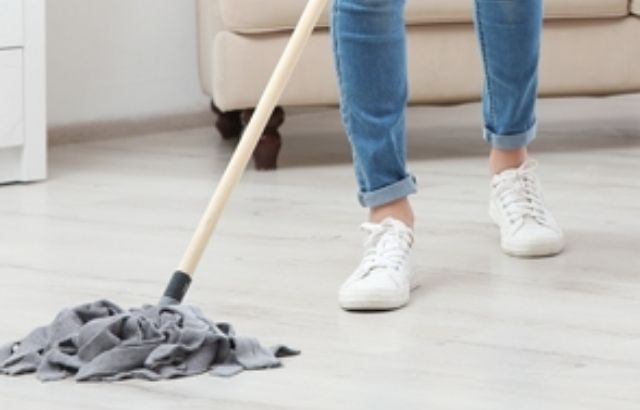 Tips for Choosing Colors
When you have finally decided on a tile color, it's essential to know how much it goes with your living room's overall walls color, furniture, decoration, and artwork.
You should not be confused with vibrant, mix and match different colors, shapes of tiles, and contrasting colors.
Textured tiles and natural colors add more beauty to your living rooms, drawing rooms.
On the other hand, if you use neutral color tile, it will give a more decent look.
You can easily visualize the white color tile and how impressive it could be if you like white color carpet instead, but it is difficult to remove stains.
There is a variety of tiles existing in the market. A detail of a few of them is given below. 
Floral Motif Tile
Here is an imposing and creative idea for the flooring tile for your living room.
If you use this tile in your living room or your bathroom, a printed floral tile is just like you are walking in the field of flowers.
Candela is the best and beautiful floral tile, designed by the Museum range by Peronda.
It is a glazed porcelain tile, has a printed fabric design of the fashion designer Juan Vidal.
Unusual Tile designs
Butterflies are an essential part of flowers, and grey color butterflies printed on the flooring tiles are very unusual.
It is a Papillon collection product, hand-painted ceramic tile, by a New York designer named Ruben Toledo.
The unusual printed decorative patterns on the tiles for the living room give it an elegant look.
Aged look tile
The Aged look tile has a ceramic material in it and gives a rustic aged appearance.
It is available in unusual geometric designs, ten colors and can be mixed with other ornaments to give a beautiful and unique look to living room floors.
Aged look tile, having hand-printed patchwork with a delicate floral motif, is very much in fashion for the bathroom floors.
Stone look tile
It is a remarkable stone look ceramic tile for the living room from the Fossil collection by NG Kutahya Seramik.
It is formed by traditional Italian tile material, with the natural differences of handmade patterns printed.
Wood-look tile
Wood-look tile for the living room has added decorative elements printed on it, giving a modern look if it is used even on kitchen floors, but you should be quite careful because water can damage it easily.
 Da Vinci ceramic tile:
It is a classic collection by Da Vinci range of tiles, as it contains smooth and sleek wooden planks. 
It has a great variety of ceramic and stone tiles with simple surface textures.
You can decorate your living rooms with Da Vinci Designs Cabinetry contemporary TV wall unitvery well because the rocks and planks in them are best for busy places like bathrooms and kitchens.
How to Decorate Living Room with Floor Tiles: FAQ Section
What is the best tile color for a living room?
Ceramic and porcelain are the best and descent options for living rooms. They are available in light colors like white, beige, or cream color because having light colors in your living rooms give an open and spacious look. On the other hand, dark and fast colors make your living rooms more attractive. It also depends on your own choice, according to the color of walls and furniture in your living rooms. 
How do you decorate a room with tile?
For decoration of the room with tile is a straightforward task. With some smart and affordable tiles installed in your living room, showcase them beautifully, as a variety of different kinds of tiles is available for this job done. Because tiles are like accessories, which give a beautiful look and color up to 10% to your living rooms, they should be attractive and eye-catching to gain most people's maximum attention.
How much does it cost to tile a living room?
It depends on you what you opt for, which means if you hire a professional to install tiles for your living room. They charge$ 5 to $10 per square foot, depending on the amount for preparation work. The average cost for installing tile is $ 7 to $ 14 per square foot, and for the room of 10X 15 feet, it is likely to be $1,050 to $2,100.
Conclusion
To end this topic, how to decorate living room with floor tiles, I would like to say that tiles are the best and affordable solution. For decorating the floors because they are easy to clean, durable, and gives a classy look too. The decorative tiles are available in a wide variety of colors, designs, and materials. It is your own choice to choose according to the color of walls and furniture. You may even take ideas from the internet and the interior decorators' physical outlets. As they offer a wide range of variety of designs, styles, and services.
Read More: How To Clean Unfinished Wood Floors