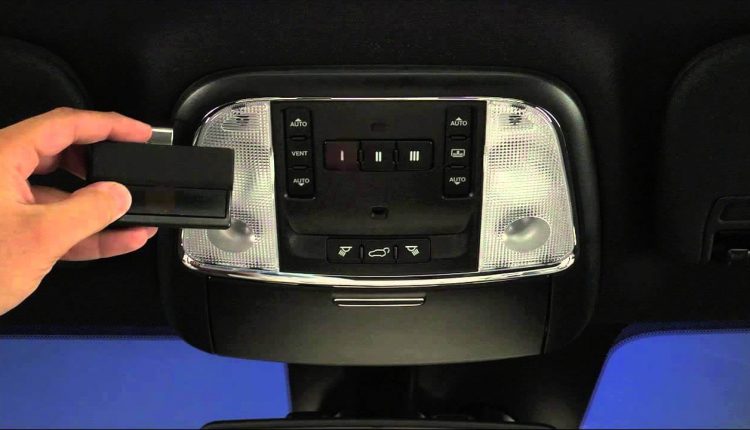 How to Program My Homelink Garage Door Opener without a Remote
Once you have received your HomeLink garage door opener or Genie for the first time and have read the instructions, programming seems easy. Programming with the remote button can take very little time. What if you do not have remote control and cannot program your HomeLink garage door opener. Or is it possible to program a HomeLink garage door opener without a remote control? In this guide, you will learn how to program my Homelink garage door opener without a remote?
Significant problems can occur when programming a HomeLink garage door opener unit without a remote control. The process can take some time, but if you are patient and can follow the steps.
You may be able to program your HomeLink garage door opener without a remote. HomeLink garage door openers and garage door systems can be programmed with a training sequence to replace your existing remote control. There is more to HomeLink than just a garage door switch, which some people think of when they imagine a simple garage door opener.
It is a vehicle-based controlling system that allows you to control more than just your gates. HomeLink owners can control their thermostat, home lighting, doors, and various "smart" products. HomeLink owners can control up to three devices. While manually controlling your home's lights or thermostat may work, the garage door is not so simple. It is important to consider each aspect since in any mistake made; the security of our home could be left out in the open.
How to Program My Homelink Garage Door Opener without a Remote?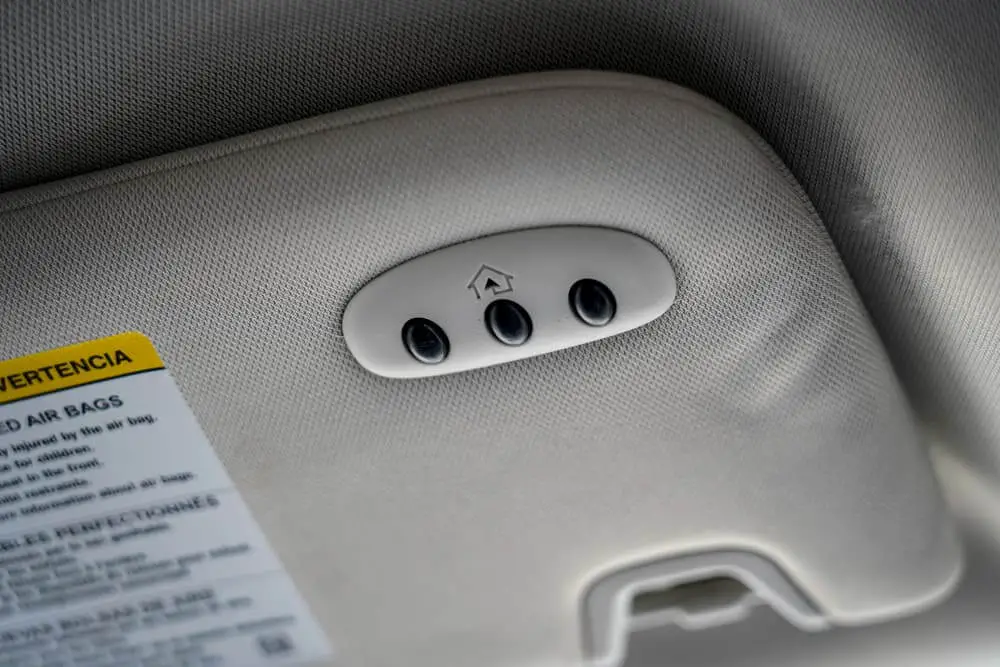 Step 1: Turn off your car and remove the key.
To begin with, turn off the doors of your car and make sure the car is not keyed to the ignition.
If, for example, you try to program the equipment with the windows open or with a key still in the ignition, you will most probably not be able to program the equipment without the remote control successfully.
Step 2: Delete the factory program
Next, cancel any factory programs that may still be present.
You can perform this second step by holding down both buttons on the outside of the HomeLink system on the vehicle at the same time.
Press both buttons until the LEDs on the vehicle start flashing rapidly.
This may take approximately one minute.
Step 3: Push and press the HomeLink button.
Once this step is done, it is recommended that the HomeLink owner press and hold the send button while pressing the desired HomeLink button.
Press and hold both buttons until the LED starts flashing rapidly. The next step is to find the "learn button" button on the garage door opener.
Then press and hold the button briefly until the LED lights up. It is usually red, but on some units, it may be a different color.
Step 4: Quickly press the program button
To successfully program the HomeLink garage door opener without remote control, you must quickly complete the following steps.
For Sears or LiftMaster systems, press and hold the program button until the light on the garage door opener begins to flash.
For Gini systems, touch the vehicle transmitter button three or four times.
The garage door motor opener should now operate without your remote control through the system.
For more information on different devices, visit the appropriate company's website to read how to perform this step for your device.
Step 5: Testing
To ensure the remote is working properly, touch the programming button and check that the garage door opens and closes correctly.
If it still does not work properly, perform each of these steps a second time.
The most important thing is to do the entire procedure properly
Learn More: How To Open Garage Door With Smartphone
What is the HomeLink remote control system?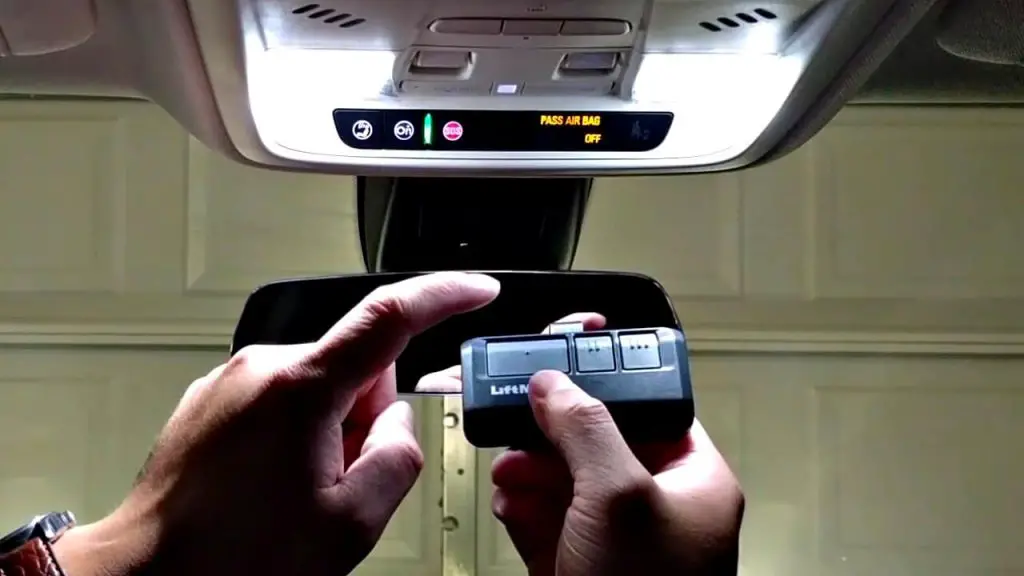 The HomeLink radio control system is a radio frequencies transmitter that works in some vehicles to be programmed to trigger devices such as parking garage door openers, radio frequency controlled lighting, doors, and locks, including those with mobile rolling codes.
What is a HomeLink garage door opener?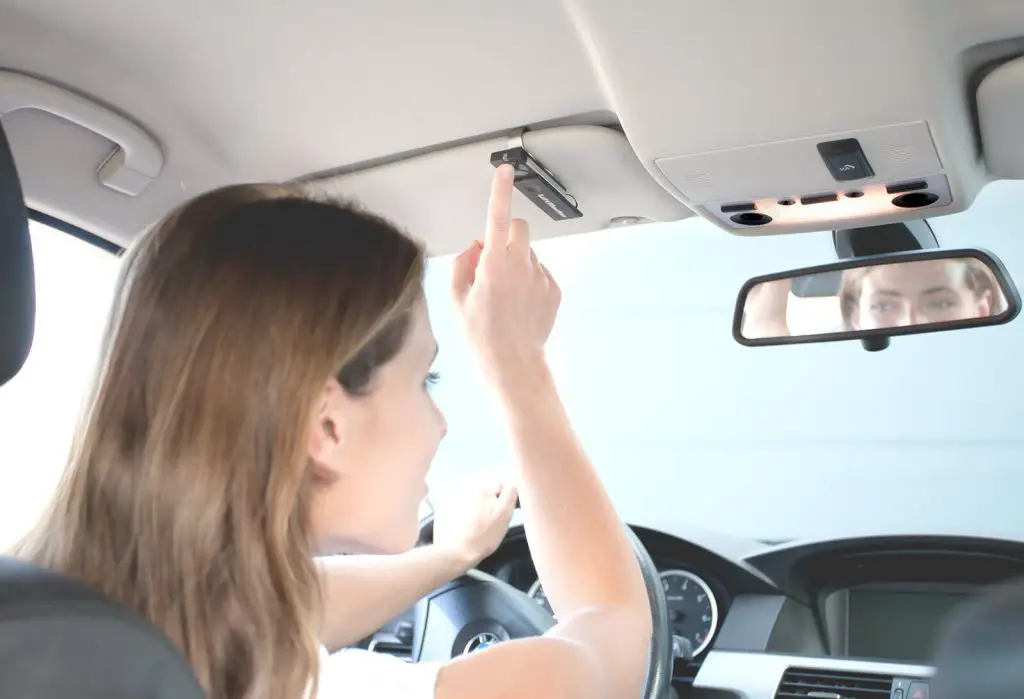 The first thing you should know about HomeLink is that it is more than just a garage door opener. It is a vehicle-based wireless keypad control system.
If you have a garage door, it should close the garage door and the front door. It can also be used to open and close your home security system.
It can also be used on its own to turn off exterior and interior lighting, as well as electronic equipment and appliances. The programming method is relatively simple.
Learn More: How To Program Garage Door Opener
Why use HomeLink garage door opener controls?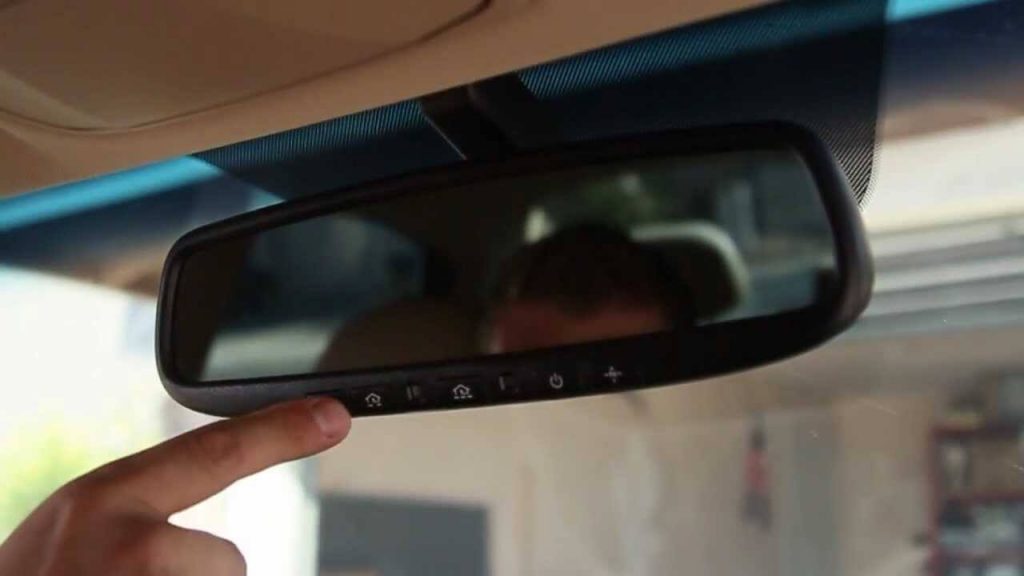 Once HomeLink starts working, you can get:
Fast and simple: synchronizing the vehicle with the garage door opener is possible in just a few steps.
Compatibility: HomeLink is also compatible with many radio control devices.
Comprehensive control: HomeLink can control up to three devices.
Peace of mind: With HomeLink apps, you can remotely control household devices such as lights and security systems. With HomeLink, you'll always have peace of mind wherever you are.
Power: HomeLink is powered by the vehicle's electrical systems, so there is no need to change the batteries.
How can HomeLink be programmed with the radio control unit?
You must remove the radio control unit from the wall and installed it in the vehicle.
To program the HomeLink button signal, enter the PIN code garage to activate the garage doors, and depress Enter while links the HomeLink push button to program it.
Frequently Asked Questions
What other features does HomeLink offer in addition to garage door control?
You can control various home automation devices such as thermostats, indicator lights, music players, switches, security features, door locks, and more.
Where can I buy HomeLink compatible products?
Several websites and retailers sell various products such as thermostats, smart dimmers, switches, and other compatible products with HomeLink technology.
Some of the most popular companies include Amazon, Walmart, Target, etc.
Can I program HomeLink without a remote control?
Yes, you can program HomeLink without a remote control. The program has no complications at all easier as it sounds.
Can it be programmed from another garage door opener?
The short answer is yes. In most cases, you can use an existing program a garage door remote from another remote, but there are some drawbacks. Standard garage door openers do not have this feature.
How can I access my garage without a remote control?
If there is no other access to the garage.
There should be a manual cable to disconnect the door from the drive chain and open it manually.
There is usually a small key near the garage door.
Use the key to unlock the lock and pull the manual release.
How many remote controls can I program to open the garage door?
The garage door opener button can use up to eight Security+ remotes and one Security+ keyless entry system.
Unfortunately, most remotes do not allow you to program a button to operate two doors simultaneously.
Can I open the garage door with my smartphone?
If you want to control your garage door remote control with your smartphone, it's easy. By connecting the garage door opener to your Wi-Fi router, you download an app on your phone that offers you various control functions.
Can my phone open the garage?
Each device has its technology, but in general, garage door openers and smartphones communicate with each other through your home's router and Wi-Fi setup. When you operate the garage door with your phone, it sends a signal to the garage door opener through the router.
Does my iPhone smartphone serve as a garage door opener?
You may have an iPhone. If so, you can say goodbye to carrying your iPhone and use a regular garage door opener.
With the Open Sesame garage door opener app for iPhone, you can connect a small Bluetooth device to your garage door control panel and sync its frequency to your iPhone via the Open Sesame app.
Can I program my garage door opener with another remote control?
Just press and hold the button on the original remote you want to program, and then press the corresponding button on the second remote.
Just wait a few seconds, and then you will have successfully copied the code from the original remote control.
Does HomeLink work with old garage door remotes?
HomeLink works with almost all garage door openers and gate systems.
Unfortunately, there are no instructions for programming the HomeLink garage door opener without a remote if you have an older remote.
The HomeLink system does not have a manual code setting option. It would help if you used the remote control to program it.
Bottom Line
Programming a remote control is not as complicated as many people think it is. However, you won't find it difficult programming a remote control for a garage door without a remote control.
Here you can learn how to install a remote control for your garage door properly. This can increase the security of your home and provide you with some peace of mind.
It's worth noting that good remote control programming can often save you from headaches. If you're inexperienced or unsure, you can do the job right, and you can leave it to the professionals.