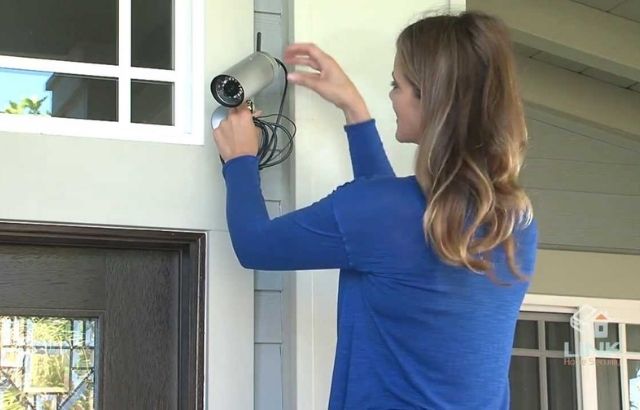 How to Set Up Home Video Surveillance | Things Most People Don't Know
Disclaimer
Articles, products, and services offered on this site are for informational purposes only. We are part of the Amazon Services LLC Associates Program, an affiliate advertising program. Amazon.com is compensated for sales resulting from links on our website.
Please review our disclaimer before acting based on anything you read or see.
Due to that fear of spending months and even years without entering the house and, after that ordeal, finding it without the furniture, more and more people are currently buying Home video surveillance cameras with which to monitor their homes when they go on vacation. Learning how to set up home video surveillance further stands as a much cheaper option than hiring a security alarm.
In addition to maintaining safety, some allow monitoring of babies and pets to know at all times what they do. And although it seems cumbersome to install a camera in our homes, the truth is that it is now more comfortable thanks to the Wi-Fi connection and its design for average users. So forget about complicated CCTV systems. You have to be attentive to the features you need for greater security and comfort.
How to Set up Home Video Surveillance: Characteristics and Aspects
To install a home video surveillance camera, you must take into account some elements. This includes:
Ability to see the images on a mobile phone
More and more indoor cameras come with an app to see what is happening in your home life. You can observe with it at all times who enters or leaves or watch over pets or your baby.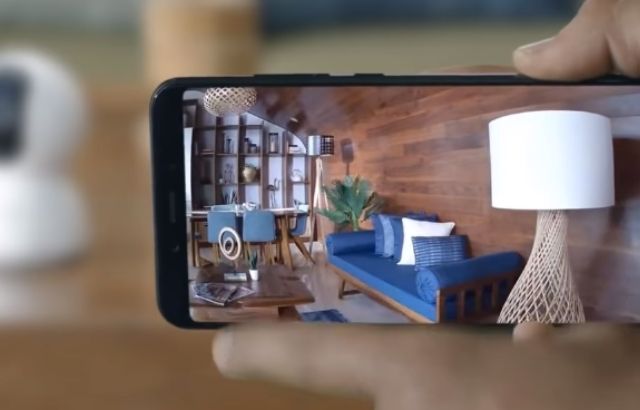 Alerts
To continually look at the mobile or video like a paranoid, some home video surveillance cameras incorporate alarms into their motion sensors or noise sensors. In this way, if you have left your residence alone, it will notify you directly if something or someone has entered.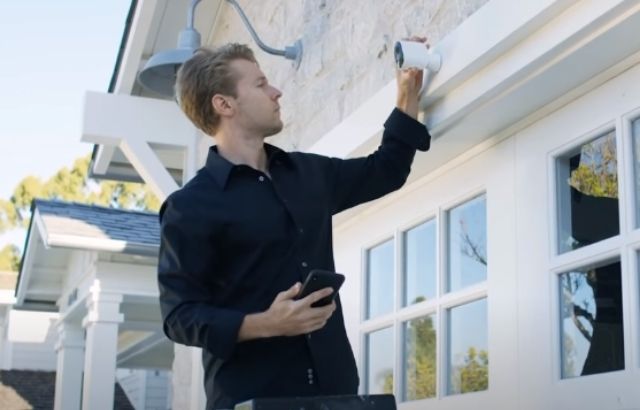 Being able to program it
Either through the app or the device itself, you can avoid false alarms if you can determine when it turns on and off.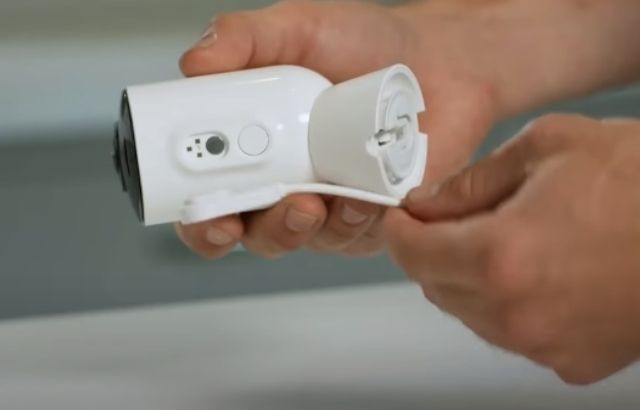 Facial recognition
Another option to regulate the alerts is that the same camera recognizes or not the individual. If a face is not included in your database, the alarms will go off. In this sense, it is also essential that you know how to differentiate human movement from other movements, to avoid false alarms.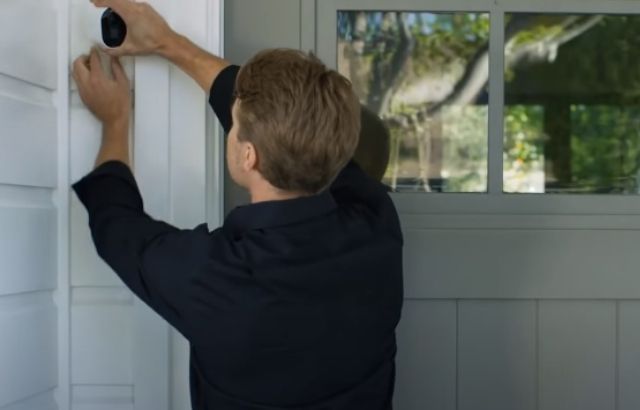 Night vision
As robberies usually occur at night, taking advantage of the fact that its inhabitants' sleep, incorporating infrared will allow the cameras to detect this movement and record it.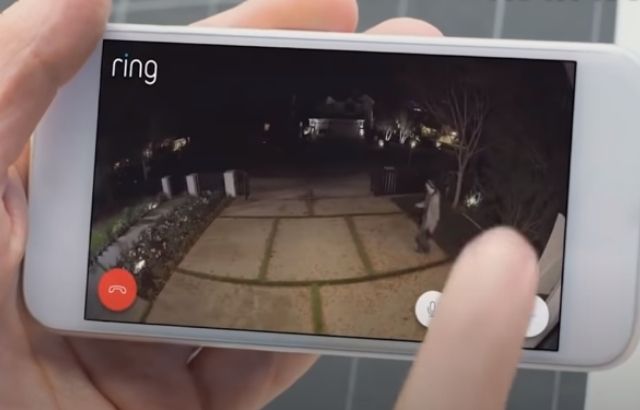 Cloud recording or memory card storage
As there are many recording hours, some home video surveillance cameras upload them to the cloud, which allows unlimited storage, although with images with a lower resolution. Other devices offer the option of inserting memory cards.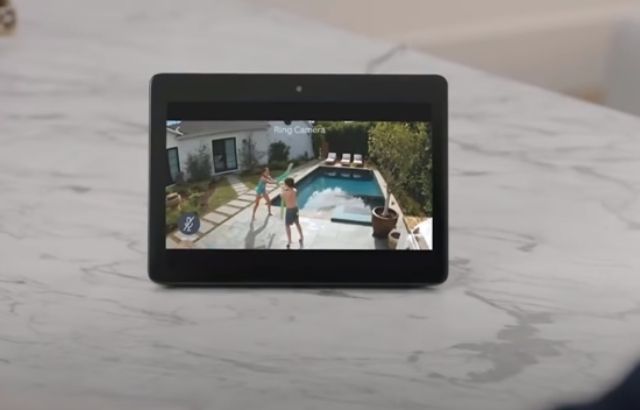 How to Set up Home Video Surveillance: The Tools Needed
When setting up home video surveillance, some tools are required. This includes:
Drill
This would be necessary to make holes in the wall, and a great product in this regard is the BLACK+DECKER 20V MAX Cordless Drill. This product is ideal for drilling holes in walls. The soft grip feature further provides additional comfort during use.
Sale
BLACK+DECKER 20V MAX* POWERECONNECT Cordless...
VERSATILE 30 PC. SET – Includes a wide variety of bits and accessories for drilling and driving tasks.
CORDLESS DRILL/DRIVER – Compact, lightweight design for versatile use.
24-POSITION CLUTCH – Prevents stripping and overdriving screws for added control.
Router 
This would be needed to connect the home video surveillance camera, and a great product in this regard is the Linksys WHW0301 Velop Mesh Router. This product comes with great features and is also ideal for diverse environments.
Network cable
This would be needed to connect the home video surveillance camera, and a great product in this regard is the Cat 6 Ethernet Cable. The cable provides excellent transmission performance and low signal loss. It supports frequencies up to 250 MHz and is suitable for Fast Ethernet, Gigabit Ethernet, and 10 Gigabit Ethernet.
Sale
Jadaol Cat 6 Ethernet Cable 50 ft, Outdoor&Indoor...
Bundled with the 20 cable clips, so no need to buy them elsewhere
High Performance Cat6 ,30 AWG,UL Listed,RJ45 Ethernet Patch Cable provides universal connectivity for LAN network components such as PCs,computer servers,printers,routers,switch boxes,network media players,NAS,VoIP phones
Jadaol waterproof standard cable support Cat7 network and provides performance of up to 250 MHz 10Gbps and is suitable for 10BASE-T, 100BASE-TX (Fast Ethernet), 1000BASE-T/1000BASE-TX (Gigabit Ethernet) and 10GBASE-T (10-Gigabit Ethernet)
What is the Right Camera?
Suppose you decide to equip yourself on how to set up home video surveillance. In that case, you will have to make some preliminary considerations to understand precisely what type of camera / s you need. If, for example, you are interested in keeping an eye on a house entrance, a single camera installed inside and pointed towards the door in question will suffice. Thus, you will not need a model that also performs movements on the two axes, horizontal and vertical; or that has an incredibly sophisticated zoom. 
Suppose you have a garden to check instead of the front of the entrance. In that case, you will need a camera, or even more than one, suitable for outdoor installation, resistant to the elements and extreme temperatures, equipped with motorized movements on the two axes and with an accurate zoom, preferably optical. 
The types of surveillance cameras have been highlighted below, and this is in increasing order of complexity and price:
Indoor cameras, fixed: they are not waterproof. They can be placed on a shelf or, often, attached to a wall or ceiling. In many cases, they have a night vision of about 5 m.
Indoor cameras, motorized: These are like the first ones, but with the additional possibility of moving on the horizontal plane and the vertical axis.
Outdoor, fixed cameras: waterproof and resistant to extreme temperatures, they have no movement on the two axes and have a good night vision of at least 20 m
Motorized outdoor cameras: These work just like the fixed ones, but with the addition of horizontal and vertical panoramic movements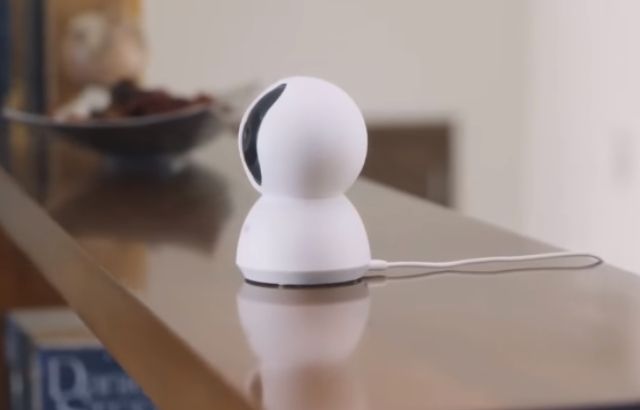 With or Without Cables
Once it has been established that you need a camera or more for indoors or outdoors, practicality requires you to ask yourself if and how many wires you want or can pull into the house. At this point, we must explain to you how the surveillance cameras available on the market integrate into your home network.
For their operation, it is, in fact, necessary that you have a router at home that acts as the central hub of your network. And suppose your router is also equipped with wireless functionality. In that case, there is already a good chance that you can do without at least one cable: the one needed to connect the camera to the router itself since the models on the market are also equipped with a Wi-Fi antenna.
There are few cases in which it is necessary to give up the convenience of wireless connection. For example, those cases in which the camera must be placed outside the range of your router and those in which you prefer to mount a more professional camera can also resist attempts to tamper with the power supply remains fixed over time where you place it. The most suitable models for this purpose can often be powered via the Ethernet port, the same one you will use to connect the camera to the router so that you only have to pull one cable to make both connections. 
Although they connect wirelessly to the home router, the simplest cameras still need a power supply, and their location is therefore bound to the availability of a nearby power outlet.
How to Set up Home Video Surveillance: Is the Installation Complicated?
Net of the manual labor involved in positioning your cameras, which can range from drilling holes in walls. And pulling cables to merely placing the camera on a shelf, installing surveillance cameras is pretty straightforward in general. The initial setup requires the configuration of the connection with the router. It usually takes place through a software guide provided at the time of purchase. This is a procedure that will integrate the cameras into your home network so that you can access them using the appropriate web portals made available by the manufacturers, accessible at any time and anywhere, or by typing the IP address in your browser of the camera itself. 
Once you have "entered" the camcorder, you can modify its shooting settings. Like it's controlling the settings of contrast, brightness, white balance, and more depending on the model and manufacturer. It is also possible to decide the shot's quality (resolution and frames per second) to suit your needs.
For example, it depends on whether you want to control the camera mainly from your Smartphone. And therefore need a light and fast video quality from the download. Or that you want to save the recorded videos locally, on an SD card. Or a NAS (Network Attached Storage) device. On the network (which can also be your computer or home server, if you always keep it on).
From the same settings panel, you can control how and when the camcorder should record. If continuously, or only at times set by you, or again only when a movement is detected. Within the frame or, for some models, a sound at the above a threshold set by you.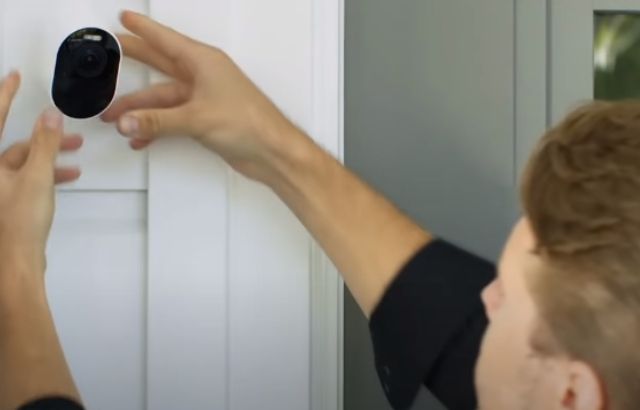 How to Control it
The connection to the home router, and consequently to the internet, opens the doors to the possibility of accessing. And controlling the surveillance camera. This can even be remotely from any computer connected to the network or even from a Smartphone or tablet.
Frequently Asked Questions
How do you run wires for security cameras?
To run wires for security cameras, drill a hole in the wall using a drill bit. Next, pass the wires through the hole.
Where should home security cameras be placed?
Home security cameras can be placed in the following places:
Driveways
Front, back, and side doors
Common areas
Stairways.
Do fake security cameras deter thieves?
Fake security cameras, when appropriately placed, usually act as deterrents for thieves.
Do cameras scare burglars?
When cameras appropriately place, they usually scare burglars.
Conclusion
One of the lesser-known technological advances made possible by the pervasiveness of the internet. And the widespread diffusion of wireless technologies has occurred in the field of home surveillance. Previously dominated by costly, laborious installations and by specialized technicians. This is no longer the case unless installing very complex surveillance and alarm system in a large shop or company. On the other hand, many possibilities of easy installation and low cost are now open to private citizens. It includes setting up home video surveillance, as highlighted above.
Read More: How to Choose a Home Video Surveillance System