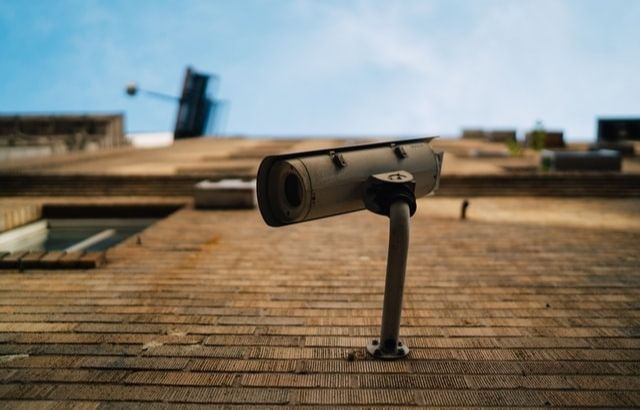 How to Choose a Home Video Surveillance System | 7 Vital Points You Must Know
Disclaimer
Articles, products, and services offered on this site are for informational purposes only. We recommend using caution and seeking professional advice. This site provides general information. We are part of the Amazon Services LLC Associates Program, an affiliate advertising program. Amazon.com is compensated for sales resulting from links on our website.
Please review our disclaimer before taking action based on anything you read or see.
Many people ask how to choose a home video surveillance system. A home video surveillance system can keep your home safe from burglars, but it can also help you understand what your children and pets are doing.
Home security is a crucial issue, even if you don't have a family. Furthermore, if you are not frequently at home, there is always the possibility that someone could break into your home at any time. The problem can be aggravated if you travel often. In this way, to avoid returning home after a long trip and finding only half of your things, technology can become your best ally.
There are some excellent home security cameras, and their features get better every year. They are unique cameras to detect intruders, but they also allow you to observe your children when alone at home, see your baby and their caregiver or know what your pet is entertaining when you are not there.
How to Choose a Home Video Surveillance System: The Basics
Of course, before buying a home video surveillance system, you should study its specifications and, among them, you should take the following into account:
Resolution of the Camera
Although 720p resolution is a minimal solution for home security cameras, some offer much higher resolutions. This is the case of many cameras you can find in this field, as some even allow a maximum resolution of 3 Megapixels. This means that they will display images with a quality three times higher than 720p HD.
Imagine being able to see your children with clarity on your laptop screen while you are in any airport as if you were in the cinema. It will be almost like touching them with a resolution in the images much higher than high definition.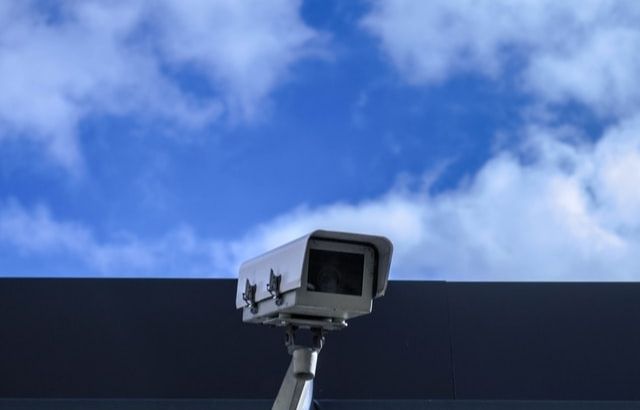 Diagonal Field of View
Another fundamental aspect to consider when working on choosing a home video surveillance system is the diagonal field of view. It means knowing in advance how far the camera lens covers to the right and left. The larger the viewing angle, the larger the viewing space.
Most cameras have a wide-angle between 60º and 90º. However, there are cameras with wide-angle lenses, and some even reach up to 120º. This means that the field of view is greater than the human eye and allows a greater width of view of any area. The bigger, the better because you can see more space with the same camera, and that camera will be enough to handle your home surveillance needs.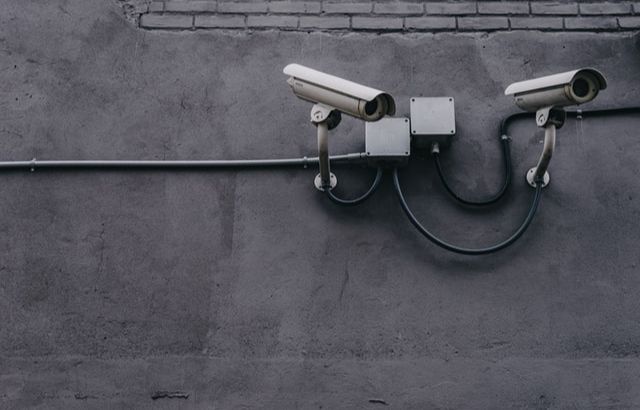 Night Vision
You must think that you will need to have a home video surveillance system with night vision when you need to see your house at night. In this case, even in total darkness, some systems provide a bright and clear image up to 10 meters away. These are usually equipped with infrared light LEDs invisible to the human eye but capable of displaying clear video in low light conditions.
An alternative to night vision cameras is the so-called day/night cameras; they are security cameras especially sensitive to low-light scenes. With an extremely slow shutter speed and gathering the light of several frames, provide clear images almost in total darkness and without the need for infrared light.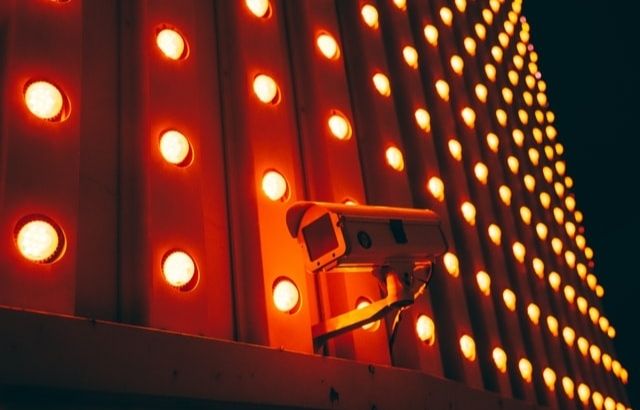 Infrared Surveillance
Home video surveillance systems with infrared illuminators are also known as night vision cameras. This type of surveillance system has a special CCD (the camera sensor responsible for capturing the light that enters) sensitive to infrared light. This camera also has a series of infrared LED emitters invisible to the human eye, but these cameras can capture that. The night vision cameras are widely used outdoors, often within a rugged aluminum weathering. Thus, infrared security cameras are ideal for monitoring the outside of buildings and dark areas with low street lighting.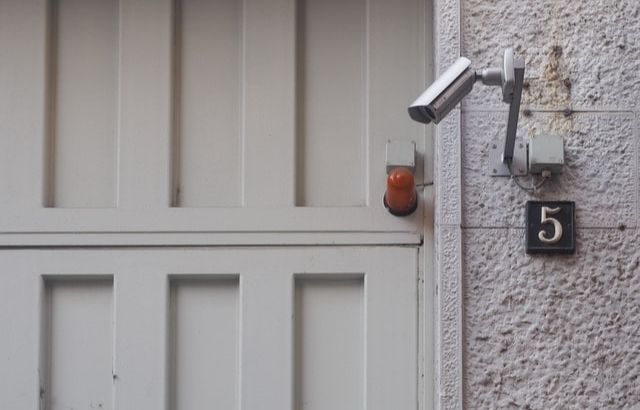 Black and White versus Color Security Cameras
Formerly the surveillance cameras were exclusively black and white. Today, black and white security cameras are not justified unless it is a specific application where color is detrimental. Today's color cameras usually come with fair resolution and great prices.
Wireless Home Video Surveillance Systems
As the wireless camera for homeworks by radio waves, it does not need a cable connected to the monitor or the video receiver. However, it needs to be powered in some way, either by batteries or by a power adapter plugged into the electrical supply port. The wireless security cameras consist of a video transmitter that is the one that transmits the signal by radio frequency, and a video receiver that is the one that receives the signal and connects directly to the television, monitor, or video recorder.
The possibility of fluid viewing over the internet is another factor to consider when working on choosing a home video surveillance system. You can see the camera at all times over the internet on your mobile is an unavoidable advantage.
Systems in this category usually have a free mobile app that allows you to easily view the camera images remotely and with a full guarantee of protection by a username and password.
Do you know that
No less important may be the possibility of communicative interaction through the camera. In this way, we highlight the built-in microphone and speaker of such systems that will allow you to hear and speak through it for happy communication at a distance.
The Wi-Fi IP home video surveillance systems are usually adapted for small rooms with only one camera or for several branches with centralized monitoring and control systems that can be monitored and controlled no matter where you are. This earns it the spot as the wireless security camera system with remote viewing.
Some such systems usually have one of the inescapable characteristics to be a good guardian of the home: recording on the same camera. If you want to know what your pets are doing when you are away, the home video surveillance system will be your most faithful witness. Usually provided with slots for a Micro SD card, you can let them record for hours to show you in detail everything that happens while you are not at home. Another main advantage of the Wi-Fi IP home video surveillance system, especially the smallest ones, is that they can be powered by batteries for 8 to 10 hours to be easily hidden almost anywhere. Check the best Complete Surveillance Systems.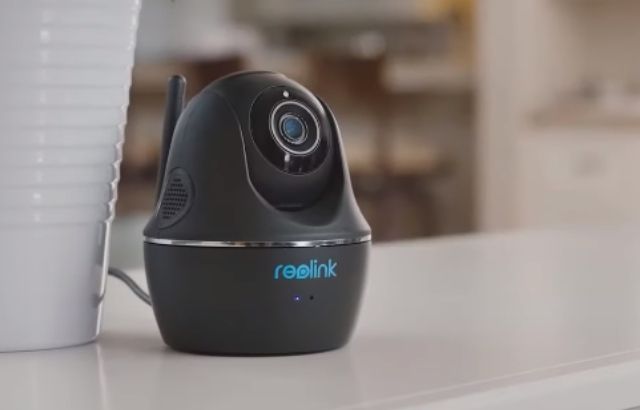 Wired Home Video Surveillance Systems
There is a debate on the convenience of installing a wired home video surveillance system or not. Mainly when an exterior installation or inside a home has to be carried out where it is straightforward to access with cables. On the other hand, wireless home video surveillance systems are only suitable for a few hours a day, not for continuous use. This is quite valid because the radio-emitting device degrades over time. This type of security cameras usually uses a commercial band of the radio spectrum. It is free to use so that other devices with similar technologies could capture the images.
Also, as there is little bandwidth, there are few channels, so it is almost impossible to place more than two wireless cameras without interfering with each other. In contrast, the wired home video surveillance system stands as the most recommended. As long as cable access is resolved, they can work safely for years, always providing the same image quality and without fear of interference.
How to choose a home video surveillance system: Comparison between Wireless and Wired home video surveillance systems
| | |
| --- | --- |
| Wireless home video surveillance systems | Wired home video surveillance systems |
| 1. Works by radio waves | 1. Works through cables |
| 2. There is a possibility of fluid viewing over the internet | 2. Internet viewing is usually not possible without special configurations |
| 3. Only suitable to be used for a few hours a day | 3. Can work safely and continuously for years |
| 4. There is high possibility of interference | 4. Interference is usually impossible |
| 5. Can be easily hidden almost anywhere | 5. The cables may make it impossible to be totally hidden |
Frequently Asked Questions
How do I choose a CCTV for my home?
To choose a CCTV for your home, do consider the following tips: 
Understand the essential functions of the camera
Determine what you want the camera to see
Consider the camera position
Check the warranty
Cheap is expensive
Consider the need for auxiliary lighting.
What is the best home security camera system without a monthly fee?
The Abode system comes as the best home security camera system, devoid of any monthly fee.
What is the best affordable home security camera system?
Upon research, the best affordable home security camera system is the Wyze Cam v3, and it cost $20.
What should I look for when buying outdoor security cameras?
When buying outdoor security cameras, you ought to look for the following:
Reasonable settings
Record storage
Build quality
Night vision
Solid application experience
Resolution
The maximum operation range (for wireless outdoor security cameras)
Article Summary
In conclusion, more and more home video surveillance systems are becoming present in all places today. Furthermore, there are also many models with different technologies and prices, starting from really affordable options. Until not long ago, the use of a surveillance camera was reserved for a few people and companies; today, anyone can buy a camera and enjoy its benefits.
There are now several increasingly smaller and more specialized cameras, and micro-video surveillance cameras, for a wide range of possibilities and applications that can be adequately chosen upon using the guidelines highlighted above. Now you know how to choose a home video surveillance system.
Read More: How to Build a Home Security Camera System