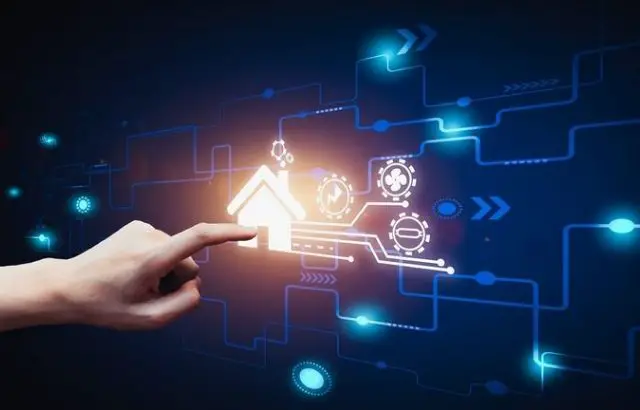 How Much Does a Smart Home Cost | Home Automation Cost Guide
Disclaimer
Articles, products, and services offered on this site are for informational purposes only. We are part of the Amazon Services LLC Associates Program, an affiliate advertising program. Amazon.com is compensated for sales resulting from links on our website.
Please review our disclaimer before acting based on anything you read or see.
How much does a smart home cost? It will always depend on how "smart" you want your home to be. In general the high cost for this project is around $20,000 to fully automate every room in the home, including lights, blinds, locks, appliances, irrigation system, thermostat, hub, and four smart speakers. You could easily spend a few hundred dollars. Or a few thousand dollars trying to have a smarter home but not achieving your goal. Many people believe that having a smart house adds a smart speaker or a smart home hub. Such a device can control basic devices such as lights, outlets, and perhaps a door lock and security camera.
How to Make Home looks Much Smarter?
At this point, there is talk of replacing all the normal light bulbs with a smart alternative and replacing the locks with smart ones. And finally, installing motorized blinds and even making the garden smarter. Smart home hubs tend to be very common these days. You can't go without yours. Big companies like Google and Amazon estimate that technology will be totally necessary for living in the coming years.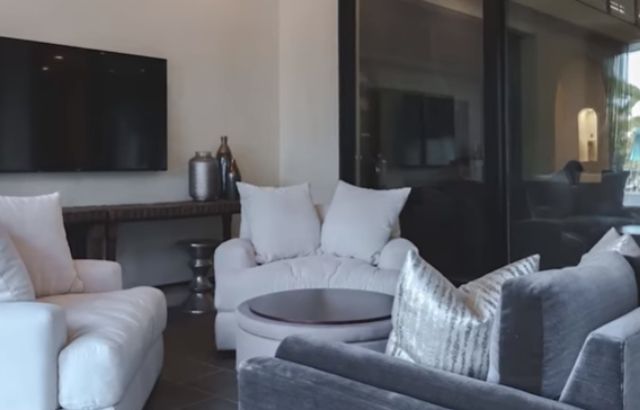 What is a Smart Home?
Owning a smart home today means owning a home comprised of "smart" technology. When talking about "smart technology," this can encompass big things from smart lights to a complete house connected with smart wiring. In this sense, it can be added that some houses are "smarter" than others. However, it doesn't matter if your budget is limited. You can make your home much smarter and save money at the same time.
How Much Does a Smart Home Cost
You must take into account a number of things that might raise or lower the value of the smart home when calculating expenditures. The cost of smart home automation might sometimes be considerable, but it is worthwhile. First, you should be aware that the price to smart wire a house begins at at least $2000 if you want to incorporate smart wiring. For this smart wiring to function, it must be linked to the smart technology. Your smart home's pricing will thus depend on the cost of the technology you choose.
To get a better idea of the cost to install a smart home, you will need to compare the smart material prices with traditional material when shopping. In most cases, many smart products will cost more than "traditional" products but will offer more features. For example:
A smart alarm clock may cost you $125. However, this can program it to warm up your home before you get out of bed.
A single, smart light may cost between $36 and $80, but it will last up to 40,000 hours. This is because it is an LED bulb. So it will also use much less electricity than a standard incandescent bulb. A complete smart bulb kit can be found for at least $200.
The cost of a 671-liter smart refrigerator can cost you almost $ 7500. But this one has the advantage of having cameras inside. That will allow you to see what's in your refrigerator even when you go shopping. 
Security is essential when talking about Smart Home; what a smart home security system costs can vary depending on the features you choose.
How Much do Standard Home Security Systems Cost?
Several companies have Smart Home starter kits for homes that do not have smart wiring.
These kits include smart power outlets, cameras, motion sensors, and a host of other smart devices that allow you to be on the safe side. The typical installation cost of a home automation system is around $600 and up each. To have a smart home today, you will need no less than $10,000. If you are worried about the cost you can upgrade your smart home by using solar power.
What is IoT?
IoT (Internet of Things) is nothing more than a way to make your home smarter. IoT products typically include many home appliances. Such as light bulbs and Smart TVs, smart thermostats, among other smart devices that you can connect to an app on your smartphone. Many people start by installing Smart Security systems for the home. After that, they start modifying things in it little by little.
All home security systems include light and motion sensors that allow you to establish a connection to a home security company. But they can also be connected to your smartphone or office computer.
Nowadays, smart homes are more than a fad. However, you must know how to choose wisely the products to use.
In today's era, a Smart Home makes life easier for all of us. The system chosen must be simple, convenient, and effective. For example, if you choose a smart heating and cooling system. It will take care of keeping your home at the perfect temperature as well as controlling your energy usage. It can help you use less energy and have a more comfortable home, save owners a large sum of resources and headaches in the long run.
Currently, a wide variety of IoT products are available. Some of them include:
Refrigerators that indicate what's missing in your fridge.
Stoves with which it is not necessary to calculate the cooking time
Microwave ovens
Coffee makers
Heating and cooling systems
Alarm clocks capable of regulating light intensity and temperature. Security systems
This list grows every year, and with new updates, the products also get smarter in a short time.
In previous years, it was necessary to have an application for almost all types of IoT products.
However, today, large companies like Amazon, Google, and many others are coming up with ways to integrate their IoT products conveniently and even activate them via voice commands. Many of the products are smart enough to do the work for you. One small example is an awning equipped with a light sensor. As light enters your home, the light sensor will extend the awning to create shade, thus preventing your home from overheating in the summer.
What is Smart Wiring?
When building a Smart Home from the ground up, it is important that you seriously consider installing smart wiring. Many people think that smart wiring is nothing more than a cable system, like cable TV. But it's more than that. Having smart wiring allows you to control every device from one place.
Best of all, this type of cable is generally inexpensive. It can cost around $2,000. However, it can be a bit more expensive depending on how much you use. If your entire house has smart wiring, you can add smart technology as you wish or need.
Some of the things that smart wiring allows you to manage are:
Smart lighting
Entertainment systems
Security systems
Internet
Audiovisual communications
Sensor systems
This type of system is indeed brand new. However, intelligent wiring was also created for future applications. It can be used without smart technology and added to overtime. Because home automation is becoming more common, this wiring allows you to increase your home's value.
In the coming years, home buyers will be looking for homes that they can fully automate. So if your home has smart wiring, it can be a huge advantage when it comes time to sell.
Smart Technology for the Future
In the past, any new technology was unpredictable. So many people were easily mistrusted. Today, the opposite is true. As we realize how quickly these technologies are becoming available, we begin to realize that we slowly have a "smart" future to look forward to, and when we least expect it, we will do great things just by thinking about it.
In the past, robotics used to be limited to large factories. Today, however, many uses for robots and robotics are beginning to find their way into our homes.
Even houses could be built entirely by robots soon. Construction Robots Can Build a House describes two robotic home builders. One is a robot that can lay 1,000 bricks per hour. This is a 3D printer that can build a house from scratch in much less time than conventional construction.
While still too expensive for much of homeownership, Moley Electronics recently unveiled a robotic chef in England. Like much of the new technology, smart "chefs" and other robotics will come down in price as more competition enters the market and improved technology.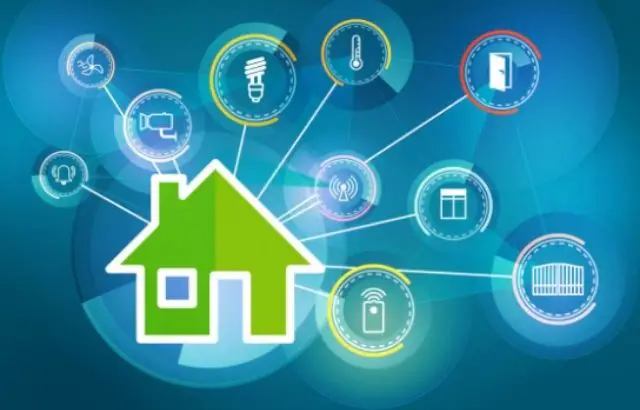 How much does a Smart Home Cost: FAQs
Is a smart home worth the money?
No matter how successful a company is, many smart home products today are difficult to install. However, despite all the disadvantages you might encounter, smart homes can provide great convenience. They can solve problems you encounter regularly and even save you a great deal of money. If that sounds good to you, it's well worth the investment.
Do smart homes add value?
Smart home technology can add market value. Appraisers make what they call "adjustments" when comparing smart home-enabled technology to similar technology but with home deficits.
Smart homes command higher prices and, as a result, may be easier to sell.
How do smart homes work?
A smart home allows homeowners to control appliances, smart thermostats, lights, and other smart home devices remotely. You can use smartphones or tablets via an Internet connection. Smart homes come ready for using wireless or wired systems.
Smart home technology provides homeowners with convenience and cost savings.
Conclusion
Today's technology has surpassed our expectations. If you plan such a project or renovate a property, you should look for ways to make your home smarter.
This allows you to increase the value of your home. Prepare for the near future, when virtually everything in the home will benefit from smart technology.