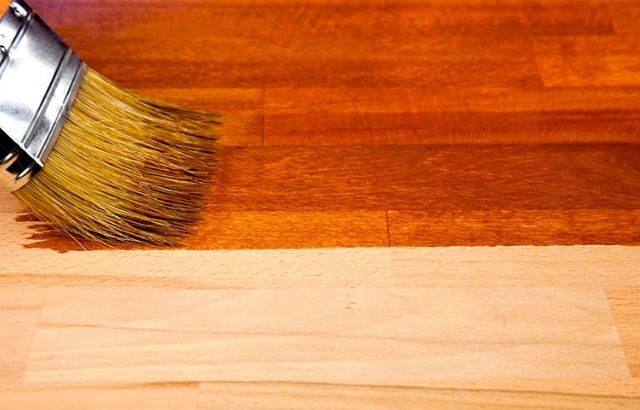 How to Stain Wood Paneling | Master The Skills Of Stain Wood Paneling
Disclaimer
Articles, products, and services offered on this site are for informational purposes only. We are part of the Amazon Services LLC Associates Program, an affiliate advertising program. Amazon.com is compensated for sales resulting from links on our website.
Please review our disclaimer before acting based on anything you read or see.
Well! Wood is a common material to make furniture and interior decoration. It does not only look beautiful but is also practical. For the same reason, now the wood is used as panels to cover and beautify the walls. Not just this, but wood is also stained in different colors and shades according to personal preferences. There could be many reasons for staining the wooden panels. So if you want to know about how to stain wood paneling, you have come to the right place. Keep reading, as we will provide you with all the necessary information about how to stain wood paneling.
The primary function of staining is to color wood while offering specific protections due to the coloring and absorption of the stain deep into the wood. Maybe the most common reason to use colors for protection is against ultraviolet light.
How to Stain Wall Paneling
Yes! You can change the room's appearance, even the whole house if you go for stain interior wood walls and wood furniture. You can make your wood walls and surfaces brighter and lighter and give them a darker and richer appearance.
It is unnecessary to take a painter's services; you can do this task with yourself. There are many precautions you should take into account to achieve the best result. When you are not satisfied with your wall panels' current look, it is simple to finish by staining rather than tear them out or live with the harmful impact.
Learn to get the stain off vinyl siding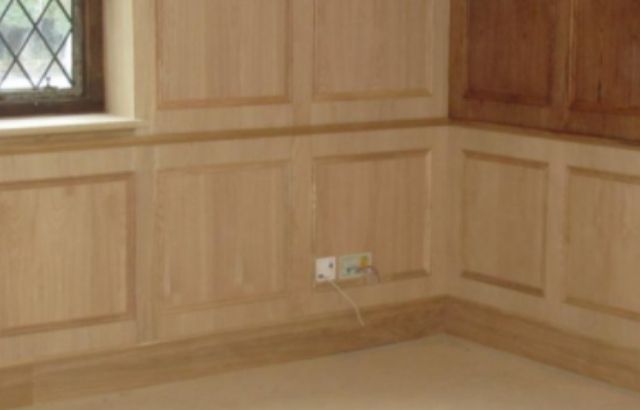 Rinse, clean and dry:
Clean the paneling on the walls by washing them with a mixture of 1 tablespoon of dishwashing detergent in 1 gallon of hot water.
Remove all the body oils, fingerprints, heel scuffs, and the grime that hinders air circulation. If you apply much force while scrubbing, you are forcing the deep stains into the wood grain texture pores.
Wipe off the wall panels with a cleaning solution with the help of a tack cloth and clean, warm water.
Dry up the wall panels with a soft, absorbent, and clean sponge, and allow the wall for drying as soon as possible.
Before continuing the process, make sure that the wall has been thoroughly dried.
Sanding the wall panels
The reason for sanding wall panels is that poorly sanded wood has many open pores, so it is necessary to sand the walls to maintain the wood's warmth. Removing sand texture from walls is vital. Stains gather on the wood's rough and open surfaces and are absorbed unevenly, making it look blotchy. It would help if you used light and even force while sanding the wall panel. Staining wood paneling lighter is an easy task if you start with the medium course 120 grit sandpaper and end with general-purpose 220 grit sandpapers. By the end, finish the project with 400 to 600 grit sandpaper to give it a smooth and even look. Clean the panels carefully by removing away the sand dust with the tack cloth. 
Conditioning
Mostly the wall panels contain softwoods, like pine fir and spruce. The softwoods are porous and can absorb stain unevenly and thus make their appearance unacceptable. But on the other hand, hardwoods like walnut, oak, and cherry have fewer pores and close cell surfaces so that the stain cannot penetrate the panels. Clear conditioners containing resins and reliable materials are beneficial for both types of woods to fill into the open cells of grain. The stain is absorbed smoothly in the wood and gives it a smooth look. Conditioners also help expose the wood's grain, so wait for at least two hours until the conditioner comes to dry before applying paint.
Staining wood panels
Damp the soft cloth with stain, and apply smooth and consistent strokes with medium pressure to rub it into the wall; after 30 minutes, clean with the soft cloth to wipe off the excess amount of stain. When the stain dries, the wall's color will remain the same after wiping the excess stain. Apply an excess amount of stain to make the wall panel color dark according to your choice. Give a wood paneling finish by applying two coats one after the other. The reason for using two colors on panels is that the partial surface should first dry before you continue to stain the remaining part of the panel. 
Finishing of wood panels
Before applying the clear coat of finish, allow the stain for drying. A clear polyurethane finish is best for this purpose, as it brushes into the walls evenly and dries in a faster way.
Make sure that the finish should dry completely before applying the second coat. You will notice that it will look completely smooth and gives a different finish before drying within five minutes. 
Lamination of wood paneling
To laminate wood paneling is not different from painting it for any other material such as wall surface. The only trick you should use is to help the paint adhere to the lamination sheets' slick surface. Repainting the paneling walls gives a new life to your rooms, taking it from outdated and dark space into a modern look in no time at all.
Staining wood paneling grey is another easy process you can do very quickly. There are several grey wood stain colors available in the market at various hardware stores. If you want to get a simple grain of stain, they are best. Remember that these strains give different appearances on the different types and species of wood and light issues.
Moreover, you can do white stain wood paneling in the same manner. Clean the wall panels with diluted TSP. Now sand the wood panels lightly. Protect the floors from paint splatter with drop cloths and painter's tape. Applying two thin coats of stain-blocking primer is an essential step. Finally, apply two thin coats of white paint.
Moreover, you can opt for a Gel stain tailor-made for artificial wood paneling projects. It is a thick enough material to apply with ease to vertical boards coats and adheres to most materials, and available in various colors. 
A thin stain for wood paneling is Danish oil also, as it is easy to use. You don't need any unique products to use; it only requires an ordinary brush to wipe the stain on the wood's surface. If you notice that the finish is becoming fade, and you want to refinish it, sand it very carefully. Only you have to apply the second coat to it. This is the best finish to use for staining on wood panels, as it neutralizes the appearance of the wood and a better choice than any other varnish.  
Benefits of Staining Wood Paneling
Staining wood paneling is beneficial to prevent it from rot for any reason.
Staining wood panels is suitable for its grain, as it prevents moisture and sunlight. The damage due to humidity can do more harm than rot.
It is also best for walking and high traffic areas because it helps in cost-saving issues.
It is beneficial for the preservation of aesthetics also.
All types of staining processes are straightforward to use and budget-friendly; only you have to take precautionary measures while dealing with the products.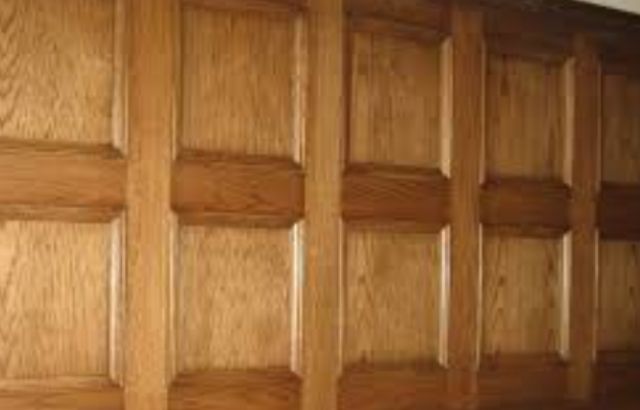 How to Stain Wood Paneling: FAQs
Can you stain over wood paneling?
You can stain over wood paneling; it can also be varnished and sanded too in the same way as the wood furniture is furnished and painted. It would help if you chose a finish or stain that can match with your updated décor. Few laminate wood panels can be stained and sanded to change their appearance completely, but stain does not penetrate the surface well.
How do I change the look of wood paneling?
To change the look of your wood panels, you should follow these tips very carefully.
First of all, paint the wood panels; choose the best whitewash for walls. Turn the wood panels into the regular walls and add stripes to the panels. Hide the wood panels with some artwork. You can also hide them with curtains and shelves; hold the wood panels into new colors of your choice.
Is there a way to stain wood without sanding?
Yes, there is a way to stain wood without sanding by using Minax and Poly shades. These products can easily change the color of your recently stained or Polyurethane finished wood. Therefore there is no heavy sanding essential for removing the old finish.
Conclusion
I will end the topic of stain wood paneling to think that this is not easy to do, but if you follow proper tips and choose better products, you can do the job quickly. Only you have to notice that you can paint it well when it starts getting a little worn from the edges. However, it takes a significant effort so that you can stain wood paneling alternatively. It will help it in bringing back to life rich color and creative wood graining as well. Enjoy the beautiful interior of your house with paneled wood.