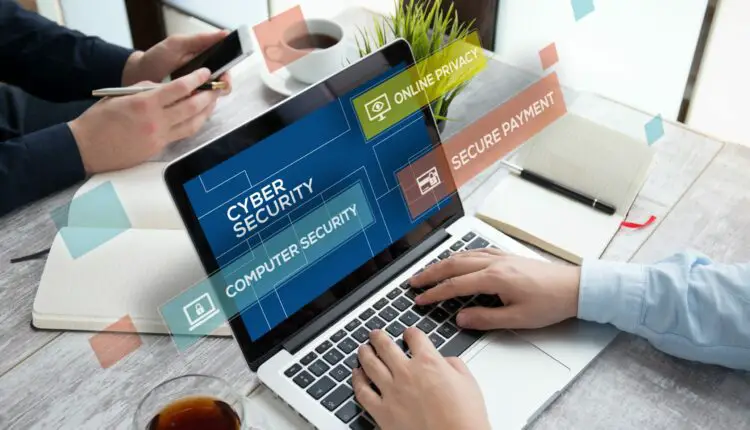 How to Stay Cyber Safe When Working Home Remotely | Security Tips
Disclaimer
Articles, products, and services offered on this site are for informational purposes only. We are part of the Amazon Services LLC Associates Program, an affiliate advertising program. Amazon.com is compensated for sales resulting from links on our website.
Please review our disclaimer before acting based on anything you read or see.
Working from home has been significantly more prevalent worldwide since the pandemic. Even when the outbreak disappears, many expect that remote operations will still be widespread in many areas. Working from home is easy and offers numerous benefits yet also involves a variety of cybersecurity threats to both individuals and companies. Let's learn how to stay cyber safe when working home remotely.
That is why home cybersecurity needs to be taken seriously. However, following the practices mentioned below, you must adopt some very important cyber-safety hazards. 
How to Stay Cyber Safe When Working Home Remotely
Stay Safe while working from home.
With the increasing remote operation, cyber-security threats – especially phishing – are becoming increasingly common. A key issue is that an IT team is responsible for cybersecurity in most workplaces. Staff must pay more attention to cyber security threats, with a distributed workforce working remotely. Here are the most advanced remote safety tips to ensure you and your staff are safe from home.
Ensure that your technology, software, and applications for remote access are up to date.
The weak links cybercriminals use to access your personal information have been too often recognized by remote access technologies. Ensure all software and applications are updated to protect you better and your family from known faults.
Connect only via a secure network to the internet.
Any data you share online or via a mobile app can be accessed by someone else when you connect to a public network. Use the Virtual Private Network (VPN) to encrypt your activity when accessing your employer's confidential information.
Most organizations provide their employees with a VPN to guarantee secure remote access to their work, and different service providers provide VPN personal accounts. If your children have access to an online learning website, ensure your router is up to date and use a strong password that only your family knows.
Use powerful password
Many people use the same password for everything, even between work and home. Sadly, hackers can reuse a single stolen password to unlock tens of accounts on many other accounts and sites. While it might be tough to remember safe and complicated passwords for any account, it can also aid in using password management software that offers strong, unique passwords to all.
Make use of Multifactor authenticators.
Cyber thieves may easily breach traditional user login and password accounts. Set the authentication on your accounts multifactor as far as feasible. This demands providing at least two authenticating factors or proofs of identity before accessing protected information to provide you with a second line of defense. This added degree of safety is crucial when accessing networks remotely, as bad actors find it tougher to access a private network.
Share information on social media only with real friends and families
You may wish to connect to social media with friends and family when you and your children are at home or practice social distancing. Simply ensure you only share secure passwords with the individuals you know. Cybercrime targets social networking accounts regularly and does not allow them in yours.
Update your smart devices and 
Hackers have found ways to hack smart equipment, houses, and toys – especially if not password-protected. Change the standard password and frequently update the program. Watch how your kids utilize their smart gadgets in their daily lives.
Only open links and download reliable resources and software
While you may desire to keep aware of the newest news, especially in times of uncertainty, an evil player knows it and will try to use it by leading you to believe that a malicious link is essential and instructive. Once you click on this link, they can access and freeze computers or networks of personal information using the malicious link. If you are uncertain of the source, visit the organization's website.
Before private information is shared, verify website URLs.
Criminals can simply make the phone websites that appear strikingly like your trusted websites – could be similar to your bank or medical provider – in the URL and homepage. Type the URL by your hand rather than following a link in an email. Ensure that your site has HTTPS on the URL, which is safer than HTTP.
Do not answer requests for information from unknown sources, particularly when requesting information or individually recognizable passwords.
Hackers try to convey private data to individuals by claiming to be someone you know or work with. Before giving the information, take additional care to determine whom you share – even if you thought the application was from a trustworthy resource or company. Don't feel pressured; take the time to investigate the request and see if it is necessary before answering.
Bottom Line
With the worldwide rise of work-from-home, cyber security has become a major subject for remote employees. Thus, people and businesses may prevent dangers by tracking cybersecurity remotely and guaranteeing safety by following the tips above.