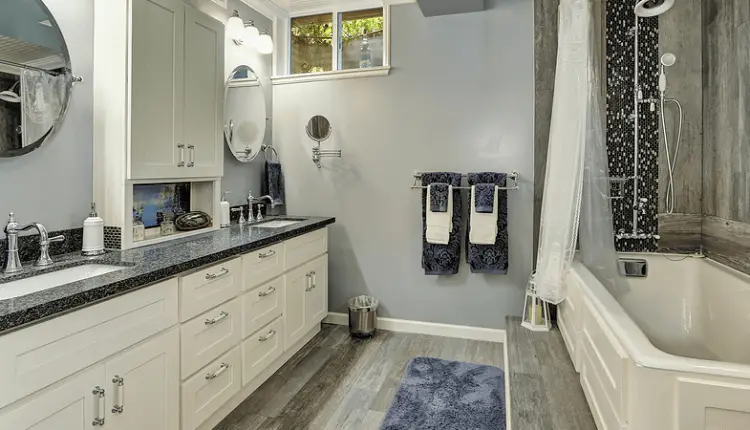 How Much Does It Cost To Add a Bathroom in the Basement | Cost Guide
Disclaimer
Articles, products, and services offered on this site are for informational purposes only. We are part of the Amazon Services LLC Associates Program, an affiliate advertising program. Amazon.com is compensated for sales resulting from links on our website.
Please review our disclaimer before acting based on anything you read or see.
Basements are a great way to free up space in your home. These rooms can serve any function, from a playroom to a bedroom. However, it must have a bathroom to be as comfortable as any room on the upper floors. So how much does it cost to add a bathroom in the basement? That's a good question a lot of homeowners are asking. We will dive into a lot of pieces to consider, such as the bathroom lighting, sink, toilet, and much more, in this article.
How Much Does It Cost To Add a Bathroom to the Basement?
Are you sure it's worth adding a bathroom to your remodeled basement? If that's the case, the first thing that springs to mind is usually, "How much does it cost to add a bathroom to the basement?"
It is almost impossible to know the exact amount, as several factors can affect the total cost of installing a bathroom. But overall, you can expect to spend an additional $12,500 to $28,000 to add a bathroom in the basement. In comparison, building a bathroom on the first floor would cost between $10,000 and $23,000. Indeed, the plumbing work in the basement becomes more difficult.
Adding a bathroom to the basement can cost up to $3,500 in some situations. On the other hand, it has the potential to be much larger. In other cities in Canada, the costs can also be considerably lower. It varies a lot from one basement to another.
Keep in mind that this goes beyond the normal basement renovation costs. For example, in Toronto, basement renovations cost between $35 and $75 per square foot. As you would expect, this also varies a lot and depends on many factors. Suppose the basement is already fairly spacious or close to being finished with renovation before protecting it from moisture damage in some way, like by installing molding.
For example, there will be less of an impact on how much space needs protection. However, no matter what kind of materials is used (wooden versus drywalls), extra care must still go into planning where everything goes so appropriate precautions can't get overlooked!
Cost of Remodelling a Basement into a Bathroom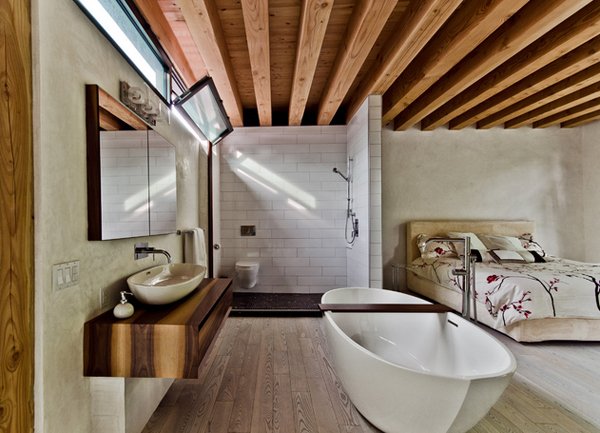 Depending on the size of the bathroom, a full basement remodel costs 12,000 to $30,000, but about 30% to 50% of that goes into the bathroom. This can save you $500 to $1,000 if your space already has a raw sewer. In newer homes, these drains are usually found near the mainline and are popular in underground laundries.
In addition, it is generally more economical to install a bathroom in an unfinished basement than in a finished basement, as you do not have to pay for demo work and can easily remove any existing plumbing. That goes to your main floors. If you completely renovate a basement, you will spend between $12,000 and $30,000. The bathroom will cover 30-50% of the cost of finishing the basement.
The plumbing cost for an additional bathroom in the basement will run from $1,500 to $4,000, based on the number of fixtures you want. This price includes the preliminary and final connections. A professional plumber will need to come in and prepare a chain before waiting on the floor, closets, and walls.
Then they will come back, install the accessories and connect them. Other costs include the plumber's hourly wage, which can range from $45 to $200, the costs of installing the faucet, and replacing the drain line, which can range from $225 to $1,200.
Why Add a Bathroom in the Basement?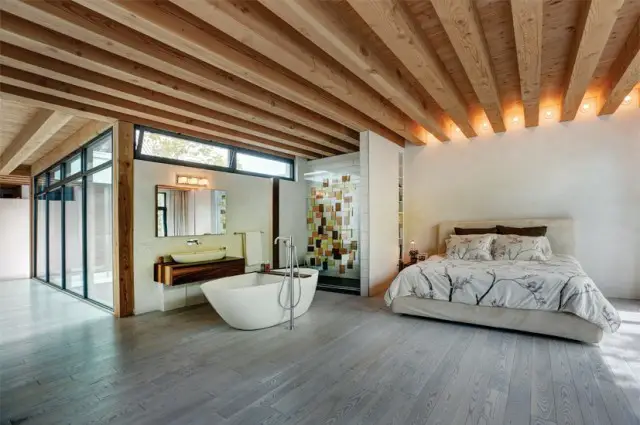 Gone are the days when basements were neglected and left to collect dust. Today more and more people realize the importance of furnishing this part of the house.
First, the finished basement can serve as additional space for maximum comfort and convenience. Remember, it doesn't have to be a sleeping area. Instead, a basement can be an entertainment space, a home office, or even a gym.
Here are some of the main reasons to add a bathroom in the basement:
It can make life so much easier for you and your family.
You can enjoy your newly remodelled basement while spending time upstairs when nature calls you.
It can make things more comfortable for everyone, especially in homes with only one working bathroom.
It can add even more value to your basement. 
What Factors Affecting the Cost of Adding a Bathroom to the Basement?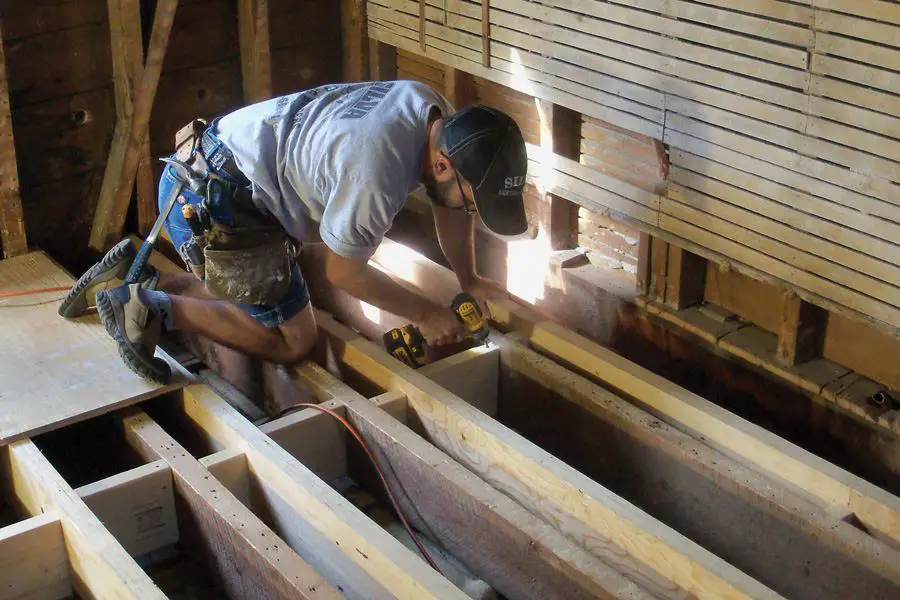 The price range for adding a bathroom to the basement is quite wide. This is because you will need to consider a variety of things. It includes the size of your bathroom and the condition of your basement. We'll look at some typical ones below.
Location of the bathroom
The location of your new bathroom can affect the overall costs. For example, most homeowners will put a bathroom in their basement, while others may build it to expand their homes.
For the first part of the project, most likely, the demolition of part of the basement will be proposed. The degree of demolition will depend on the design of your home. In the meantime, if the toilet is built outside of the basement, you will need to factor in installing the foundation. It's hard to say which one will be the most expensive as it mainly depends on how your home was built and a host of other factors.
Condition of the basement
Building a new bathroom in an unfinished basement is often less expensive than adding one to an existing bathroom. After all, an empty basement means contractors will spend less time and effort on demolition work, which will save them money. In addition, they can also take advantage of the existing plumbing that leads to the main floors.
Availability of drainage lines
Plumbing is a must for bathrooms. Meanwhile, plumbing systems are designed to supply water to sinks, toilets, tubs, and showers. At this point, the plumber will, among other things, install the plumbing, connect the drainage lines, install the plumbing, and connect a tub and a shower. If there is already a drain in place, you'll likely recover 60% to 70% of your investment when you sell. 
It can reduce the cost of renovating the bathroom. On the other hand, if there is no drain in the basement, the plumber will place a new drain line.
Size of the bathroom
Size is a big factor in bathroom installation costs so, of course, the larger the bathroom, the higher the cost. Ultimately, more bathroom space will mean more waterproofing, floors, tiles, toilet, and more.
Quality of the plumbing and materials
In addition to the size of the bathroom, another important factor is the quality of the plumbing, furniture, and materials. These will be used in the bathroom renovation. This can include a bathroom system, sink, basin, cabinet, lighting, sink mixer, and showers.
Permits
Several home improvements project, including a basement bathroom extension, will require permits. Expect your bathroom to run about 30%-50% of your total basement finishing costs. In other words, the local government will have to first approve a home renovation before a builder can begin construction.
Frequently Asked Questions
Is it possible to add a bathroom to a basement that already has one?
Adding a bathroom to a basement is a significant and complicated process. Using existing space costs 40% to 60% less on average than adding space. However, this doesn't mean you can't do it. Every year, thousands of DIY enthusiasts succeed in completing this task which you can. To finish the rough plumbing installation, connect the basement plumbing to the existing gutters and apertures in the floor and ceiling.
Is it true that the bathroom is important in the basement?
If you finish the basement and add a bathroom, it won't look like a basement anymore. Instead, you will feel like a comfortable space where you and your family can relax and have fun. Adding a bathroom to your basement transforms it into a living space, increasing your home's overall market value.
What does it cost to add a half bathroom to a basement?
This will usually cost between $320 and $600 for a professional to do (it is unlikely that you will complete this process without using a professional. 
Do Basement Bathrooms Increase Property Value?
Adding a bathroom to your home increases the value by 10% to 25% depending on the size of the bath. The finishing's you choose and where you live. For example, a half bath adds about 10% to your home's value, while a full bath adds 15% to 25% to your home's value.
Is it possible to add a bathroom to the basement without putting in a rough finish?
In most cases, older homes do not require extensive repairs. However, roughly 85% of basement plumbing needs this system. You'll need to install gutters and vents if your basement doesn't have them. 
How can a bathroom be installed in a basement without causing damage to the concrete?
Installing a drainage system is the best way to install a shower without damaging the concrete. This setup allows water to be routed from the basement shower to the house's main drain. 
Conclusion
Adding a bathroom to a finished basement gives extra appeal to the whole family and their guests with the right layout and furnishings.