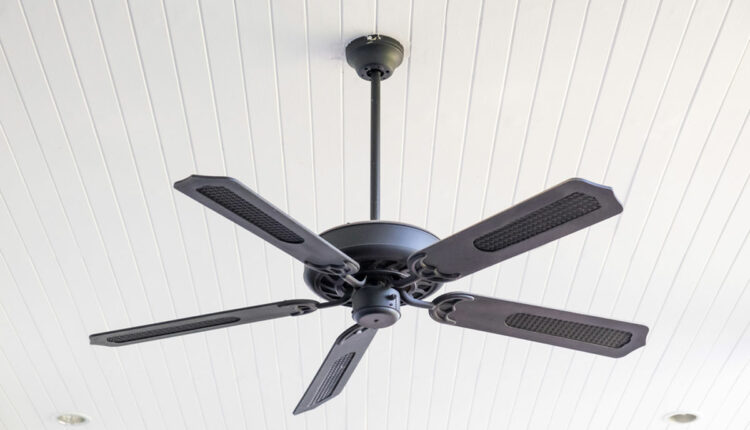 How much to Install a Ceiling Fan without Existing Wiring
Disclaimer
Articles, products, and services offered on this site are for informational purposes only. We are part of the Amazon Services LLC Associates Program, an affiliate advertising program. Amazon.com is compensated for sales resulting from links on our website.
Please review our disclaimer before acting based on anything you read or see.
A ceiling fan is a mechanical fan that hangs from the ceiling and rotates large blades to offer ventilation to the surrounding space. A ceiling fan can help you save money on energy bills because it is a cost-effective and efficient alternative to air conditioning. It also makes creating ventilation and cooling in your home simple. Let's find out how much to install a ceiling fan without existing wiring.
Labor, fan size, kind, style, motors, and other factors all influence the cost of installing a ceiling fan.
How much to Install a Ceiling Fan without Existing Wiring
Ceiling fans are popular for bedroom, terrace, and living room installation. The most difficult part of installing a ceiling fan is connecting it to the electrical system, especially if you don't already have a fan or light fixture.
You'll need to run wires to connect to a power source if you wish to install a ceiling fan without existing wiring. When it comes to power lines, if you don't know what you're doing, it's best to leave it to the professionals.
The cost of installing a ceiling fan without existing wiring is difficult to estimate because it depends on many different factors. Because rates vary so much, it's always a good idea to acquire quotes from a few different electricians before deciding.
Ensure the offer includes a line breakdown of all costs, including material and hourly rate. Hourly prices range from roughly $ 40 to $ 100, depending on where you are in any country. The national average is probably closer to $ 50 to $ 80 per hour.
If the cover and wiring are already in place and you are supplying the fan, the cost of installing a ceiling fan without existing wiring ranges from $ 100 to $ 200. Expect to pay between $ 250 and $ 500 for a fan if an electrician has to carry out the wiring and install the luminaire housing.
Ceiling Fan Costs
Small, basic wired ceiling fans start at around $ 50 to $ 100. These are usually 44 to 48 inches. They are suitable for small bedrooms and may or may not have fixtures. If they have lighting fixtures, they will not be luxurious.
For $100 to $200, you can probably get a 52 to 60-inch fan with light. 
For $200 to $500, you can get a higher-end model with variable speeds, remote control, luxury light, dimmer, and more. Your fan should be suitable for a large room at this price point. The choice of style and materials will again be wide. 
Factors Affecting Ceiling Fan Cost
Like any other home item, Ceiling fans come in a variety of shapes, sizes, patterns, and levels of functioning. Some may be made of harder materials or decorative and larger, and others may have other design elements, such as a center socket for the fixture. All this is reflected in the price of the ceiling fan.
You can purchase a budget basic ceiling fan at the lower end of the price range. On the expensive side, you'll see decorative wood or steel designs large enough to provide plenty of air in a large room.
There are also fan installation costs. The installation cost varies depending on whether you have existing wiring in the area. You should consider where you want to put the fan and whether you want it removed by a professional. 
How Much Does Installing A Ceiling Light Without Existing Wiring Cost?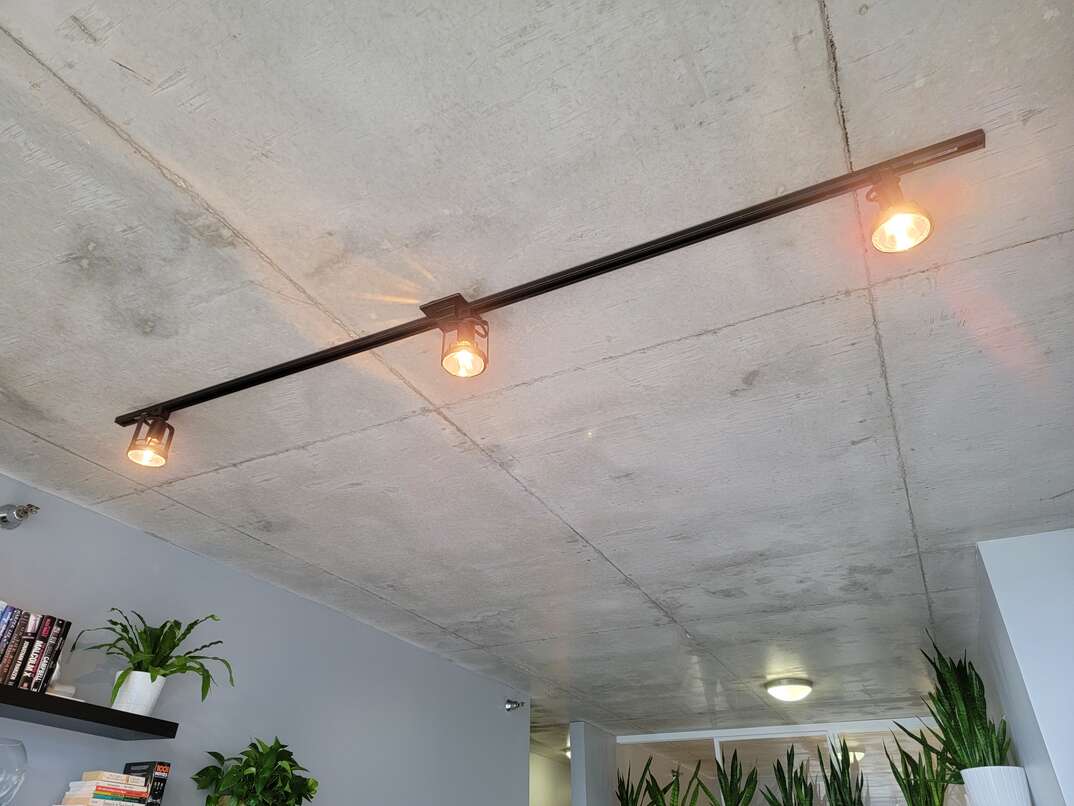 Lighting comes in various shapes and sizes, each with its own set of installation needs. It depends on whether you have wire and a complete set with a transformer, installing an LED light costs roughly $125. It costs $330 to $400 to install light bars under cabinets. These prices normally include the wiring to the fixtures, a low voltage transformer, and mounting accessories. Fluorescent lighting is another option, and it typically takes 1-3 hours to install. The installation fee ranges from $85-217 USD.
Wall sconces are significantly more expensive to install than fluorescent lighting. This is customized lighting usually positioned on walls rather than ceilings and is used to highlight specific locations. The cost of installation varies between $90 and $250.
Chandelier fixtures are ceiling fixtures that are often installed by electricians who are familiar with them. It costs $100-200 to replace an outdated chandelier with a new one. A chandelier can cost anywhere from $300 to $2,000 to install on a previously empty ceiling point.
Recessed lights are put in the ceiling, and the additional effort required makes them more expensive than traditional lighting. Prices could range from $180 and $230. Pendant luminaires are suspended from the ceiling.
These unique lights require a low voltage, but installation costs between $95 and $250. The typical cost of installing a ceiling fan ranges from $350 to $650, with a mid-range 48-inch 5-blade rattan fan costing roughly $398 on average.
Frequently Asked Questions
What is the price of installing a ceiling fan using existing wiring?
A simple installation to replace an existing fan or connect a ceiling box for the fan would cost between $75 and $100. All of this assumes that the existing electrical circuit nearby can handle the addition of a fan – otherwise, the wiring cost will increase.
How much should I charge for a ceiling fan installation?
By installing a ceiling fan costs $75 to $150 on average, with most homeowners paying $150 to $350 on materials and labor. Do-it-yourself rentals cost $50 to $80 per hour to install a ceiling fan and typically take 1.5 to 2 hours.
Can a DIY install a ceiling fan?
Use an electrician or a handyman to install a ceiling fan. If the job necessitates the replacement of a ceiling fan, the handyman will most likely complete the task. If you are installing a ceiling fan in an area with no previous fan or light fixture, Contact an electrician if you require new wiring or a new circuit to power the fan.
How much does it cost to install a ceiling fan where there are no accessories?
Without any existing elements, a ceiling fan is installed. For $210, the electrician will need to install a ceiling fan mounting box and additional wiring for the ceiling fan with lighting. With an electrical cabinet, this type of installation can cost from 280 to 320 dollars.
Is an electrician required to install a ceiling fan?
Installing a ceiling fan necessitates new wiring and a switch, so this is a job for a certified electrician.
Is it possible for me to install the ceiling fan myself?
A ceiling fan is straightforward to install, especially if the space above is accessible from the attic. Even if this isn't the case, the task can still be completed.
Conclusion
Any home would benefit from the addition of ceiling fans. Not only do they add comfort, but they are an attractive feature that enhances the room's look. If you have any problems, you can contact an experienced licensed electrician to ensure your installation is safe, efficient, and hassle-free.