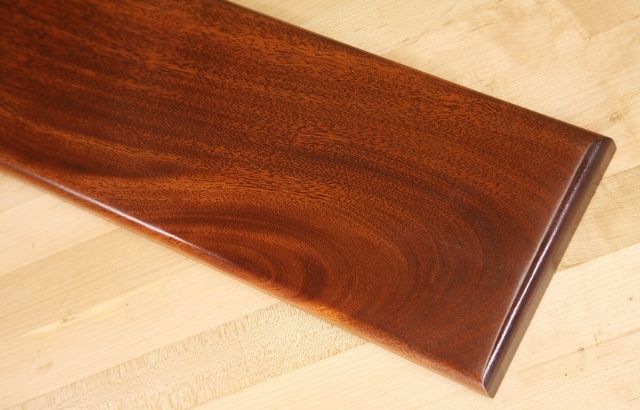 How to Stain Mahogany | Advice That You Must Listen Before Staining
Disclaimer
Articles, products, and services offered on this site are for informational purposes only. We recommend using caution and seeking professional advice. This site provides general information. We are part of the Amazon Services LLC Associates Program, an affiliate advertising program. Amazon.com is compensated for sales resulting from links on our website.
Please review our disclaimer before taking action based on anything you read or see.
Well, Furniture is something which you do not buy very often. Since it comes under Luxury items, you need to be very careful maintaining the expensive things over the years. One of the ways to preserve your Furniture is staining. However, it would be best if you were clear in your mind about why you want to stain wood in the first place. There are a variety of woods used for different purposes, like pine and Mahogany. If we talk about Mahogany, it is a straight, grained, reddish-brown wood that belongs to three tropical hardwood species of the genus Swietenia. In this topic, how to stain Mahogany, I will pass you some essential ideas, tips, true and tried techniques that have helped woodworkers for many years.
The surface might be damaged, or seriously it requires any renovation. You might be bored of the color too. Maybe you are planning to change the look of your wood floors and need Furniture to match. Learn to remove orange glow from wood floors. Whatever your motivation is, using a stained wood rich in pigments on stripped-down wood or bare one entirely changes the color and exposes the lovely grain.
Tips for Staining Mahogany
Maybe you have hundreds of ways to give a finish to Mahogany in different woodworking tasks. You can apply any wood finish to it, and it looks elegant, as it is a part of the beauty of the wood. So there is no unique finish for Mahogany, but you can do well for mahogany woodworking projects if you follow the tips given below:
Products: The process that I will discuss is the most sophisticated and has shown the best results. It is a simple procedure and not hard to follow, even though I will enlist the products and brands here, but these are less important than understanding the process.
Other products and brands also work well but using the best things will complete mahogany projectsbest. In short, making the color of your own choice, sealing and filling the grain with something dark is not a difficult task.
Solar Lux aniline dye, medium brown walnut color
Old master wood grain filler
Lacquer
How to Stain Mahogany: Instructions
Preparing the wood surface is necessary by sanding it to 120 to 180 grit and making a dye mixture by mixing 50% of the water in a bowl or container.
You can use a piece of sponge to apply the dye on the genuine mahogany wood, as it covers a large surface area. It would help if you were attentive about the shade; it should not pool up anywhere.
Give sufficient time for drying, sand it with a sanding sponge to clean the raised grain, and give Mahogany color according to your choice.
Repeat the dying and sanding process until you will be satisfied with the shade.
It would help if you were carefully thinking about two things, that when you apply the first coat, it will look dull and ugly, but in the end, the dye color will become dark. 
Mix the mahogany color filler with a dark brown oil stain, applies this wood filler with the brush or scraper to go into the wood's pores.
Let it be dry for 5 minutes, follow the container's tips, and scrap it diagonally on the grain.
If the grain is not according to your satisfaction level, apply the second coat of Zinsser seal, and spray it with three lacquer coats.
If you feel that sanding is necessary, do it carefully.
When the first coat is ready, polish it with the required finish.
Learn More: How To Remove Hair DYE From Wood Cabinets
The Right Way of Staining Mahogany
Coloring mahogany does not require being involved as the first process; you only have to open a container of wood stain. There are several reasons for staining Mahogany, like coloring mahogany decks, to show a smooth and precise finish. The results of this process are less dramatic, but, ultimately, the stains will look better.
There are many types of stains oils you can opt for, but penetrating oil stains give the best results. The reason is that they are less thin in consistency and are water-like; they only touch the stain colors on mahogany wood.  
The lacquer's coats fill the pores, making them dark more than the wood's surface, which highlights the original colors in Mahogany. 
Moreover, a few stains color looks very natural on hardwood lumber products.
All the stain colors do not work in the same manner, like Gel stain, which is suitable for creating a wood grain appearance on fiberglass doors. That is the reason if you want to stain a piece of Mahogany properly, you will notice that the color that appears on it is the same like a transparent layer of film is going through it rather than merging in it. This means that the gel color has been mixed into the grain of a piece of Mahogany. 
Water-based stains are best for genuine Mahogany, as they help raise the grain and sand it back. It is best to fill the grain with dark water-based filler like Timber mate's walnut color filler.  
After staining Mahogany, you should use the mahogany varnish, lacquer, and shellac coats on it. 
Getting the perfect smooth finish:
If you want to get the 100% result, fill the grain first and note the difference before and after the grain is filled. There are two main options for a smooth finish.
Oil-based wood grain filler
The master wood grain filler is best for this purpose because it is easy to use on mahogany furniture pieces and mahogany hardwood decks. The trick you should use for it is that you should dip it with the drop of oil-based stain because out of the container, it is cream in color. So it would be best if you dip it, then apply it, give it enough time to dry, and finally sand it to make it smooth. The sanding is unnecessary for the process with Mahogany; you can only wipe it off to get the required color because you can only get your wood's color by staining it. And also, if you want to give it a darker color, you can do so. In this way, you can dark and fill pores and get the natural color of them.
An alternative way of staining the wood is to make it dark by applying a wash coat before filler. I like to use soft and smooth 100% cotton bits for wiping stains on Mahogany.  
Water-based filler
The advantage of going for water-based fillers is that it takes less time to dry and easy to clean compared to oil-based fillers. Also, you don't need to tint it because it is available in several colors. To use the darker filler is more interesting than any other because it darks the pore more and helps to get more smooth and even look. The water-based wood filler is best for bare wood, like if you want to stain mahogany wood grey.
Cost of mahogany wood
The cost of unfinished mahogany wood ranges from$ 6 to 28$ per board foot. Check this guide to clean unfinished wood floors. It depends on the quality, availability, and wood species. Mahogany decks and floorboards are more expensive than furniture boards; they range from7$ to 9$. But the African mahogany is cheaper like it is 50% less than any other wood. 
How to Stain Mahogany: FAQs
Does mahogany stain well?
Yes! It stains well to be lightweight and easy to carve and cut with the machine with any blade orbit. It also gives a good finish with or without stain, and it only needs the penetrating oils and lacquer to make it beautiful and elegant.
How do you prepare Mahogany for staining?
Prepare the wood surface, as you usually do with any other type of wood, by sanding it to180 to 220 grit. Make a dye by mixing 50 % of the water in the mixing container, let it be dry, sand it lightly with a fine-grit sanding sponge to pull down raised grain, and make it color even and smooth.
Can you stain mahogany wood color light?
If the mahogany mantle is real Mahogany, you won't stain and make it like light oak without applying bleach because it is a little darker than medium oak. When it is dry, sand it well, as it has resin in it. You can apply a spirit stain with the brush and wipe it with a sponge to remove the excess amount.
Conclusion
To conclude this topic, how to stain Mahogany, I will say that you might think that this task would be difficult, but if you follow the tips and use the products discussed above, you can do it very quickly. You should choose water-based fillers rather than opt for oil-based ones because water-based fillers are easy to use and dry faster. Mahogany should choose Mahogany for your furniture projects because it has several qualities like durability, stability, and excellent luster. The carvers also hold exceptional details while giving them shape with ease.