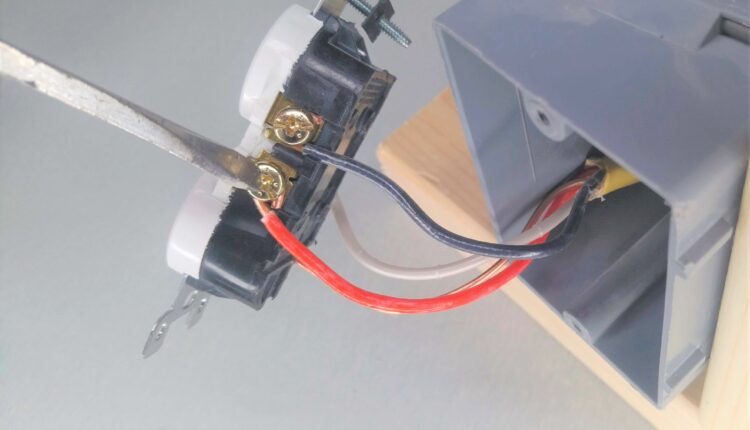 How to Wire a Plug with Black and Red Wires | Step-by-Step Guide
Disclaimer
Articles, products, and services offered on this site are for informational purposes only. We are part of the Amazon Services LLC Associates Program, an affiliate advertising program. Amazon.com is compensated for sales resulting from links on our website.
Please review our disclaimer before acting based on anything you read or see.
The electric cables that connect your house come in various shades that indicate each line's role in a circuit. But what do they all mean? Thankfully, the color coverings on the conductive material of the wire provide all of the information you need to determine what each line accomplishes and whether it is hot, intermediate, or earth. This is critical information to have before beginning any house wiring renovation. This is also necessary for your protection. So let's explore how to wire a plug with black and red wires.
When you open a light control box or an outlet, you may get met with a baffling array of cables of various colors. Colors, including black, white, naked copper, and more, get added together. However, each plays a special role.
Understanding the electrical wiring color scheme can help you understand the function of each wire, keeping you safe and your home's electrical system in good operating condition.
What are color codes standards, and how do they work?
The National Electrical Code® (NEC) is an American set of electrical standards in the United States. For international usage, there are additional wire color designations. The NEC code is a standardized reference that identifies a wire and how it will safely power an appliance or circuit.
The outside rubber wrapping (or jacket) and the inner, color-covered cables make up non-metallic (or NM) 120-volt and 240-volt electrical cables. The shield joins the internal wires. The number of lines and wire magnitude (gauge) inside the sheathing gets shown on the coverings outside markings.
The color of the sheathing indicates which applications are appropriate. For example, white sheathing represents 14-gauge core wires, whereas yellow sheathing suggests 12-gauge inner cables.
However, a closer examination of the color of the wires inside the sheathing shows that various colored wires fulfill distinct functions.
According to the National Electrical Code (NEC), neutral conductors must be white or gray. Ground wires must also get made of bare copper or green wires. Aside from that, there are certain basic industry-accepted criteria for connecting black and red wires in a plug. As we spotlight them, please join us.
How to Connect Black and Red Wires in a Plug
Three-prong plugs get required for major home equipment. 220-volt circuits often get wired with three-pronged plugs and electrical cables with black, red, and white wires. To run a clothes dryer in the house, 220-volt circuits may be necessary.
This is on top of the water heater, air conditioner, stove, and other key equipment. Each black and red line is a hot wire carrying 110 volts of energy to the equipment. The white return wire transfers the current back to its source.
Most cables contain a bare-copper or green ground wire in addition to the black, red, and white conductors. As a result, you may connect a socket with black and red cables by following these steps:
1st Step:
First and foremost, there is safety. Turn off the electricity from the home's electrical panel to the outlet you'll be working on before you begin any electrical repair.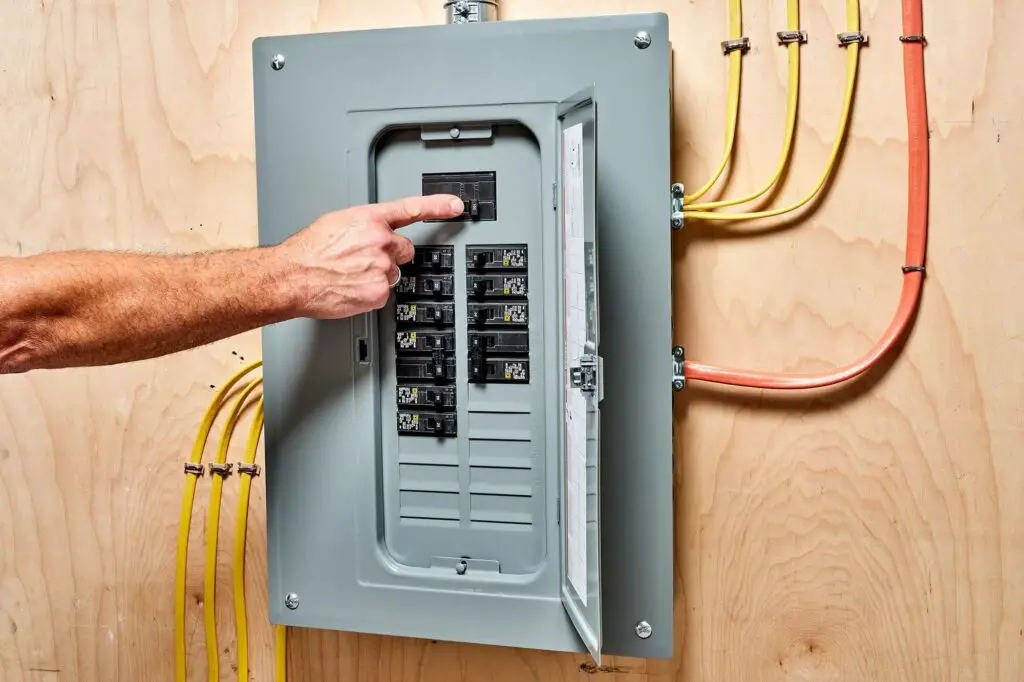 Tape the breaker box switch to prevent someone from unintentionally flipping the breaker. Use a voltage tester or a voltage meter to ensure the power is turned off.
2nd Step
Make that the plug gets designed to work with a 220-volt appliance. Anything using 220 volts of energy must connect to a separate circuit. Check whether a 220-volt breaker or two more 110-volt breakers may get installed in the breaker box. Whether a 220-volt breaker or two 110-volt breakers get utilized, the same amount of space is needed.
3rd Step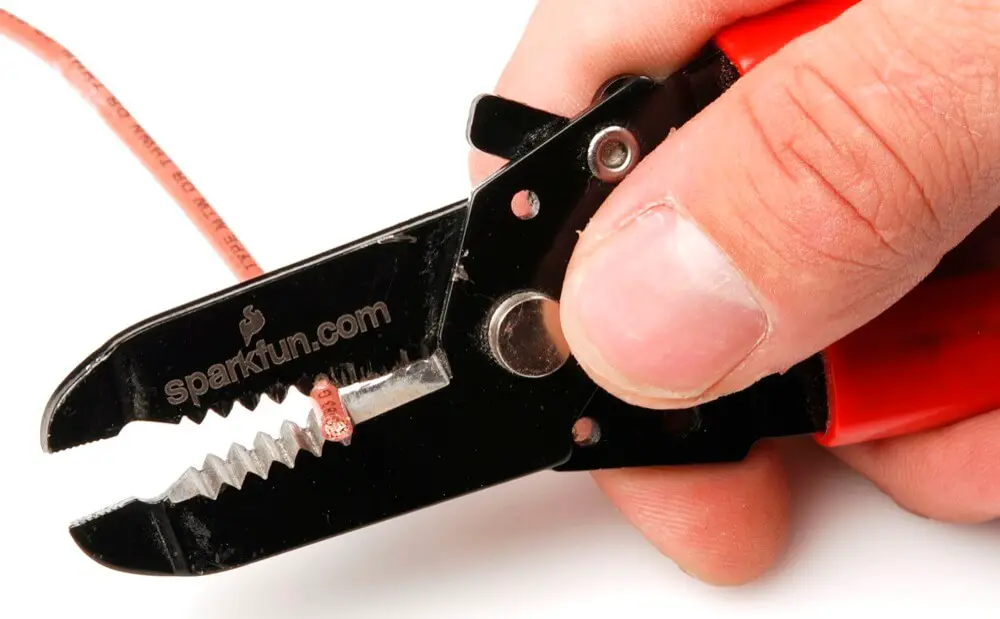 To expose the wires, use a wire stripper or a sharp knife to remove one and 1/2 to 2 inches of wrapping off the electrical cable. Each wire should have roughly 3/4 inches of insulation removed.
4th Step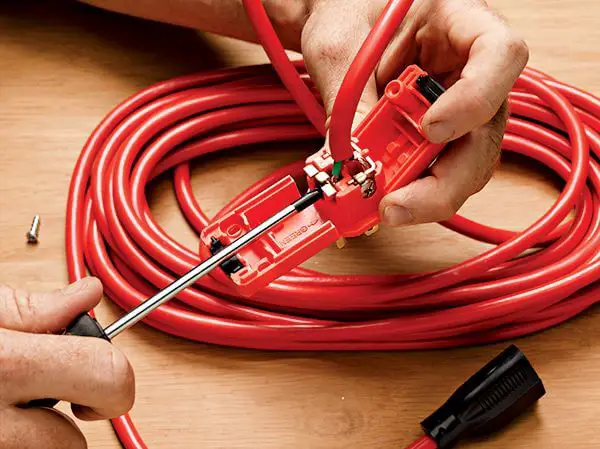 Connect the black wire to one of the plug's brass screws or terminals and the red wire to the other. The green wire should connect to the silver screw or terminal. If a ground port is available, the ground wire should connect to this port with the help of a screw.
5th Step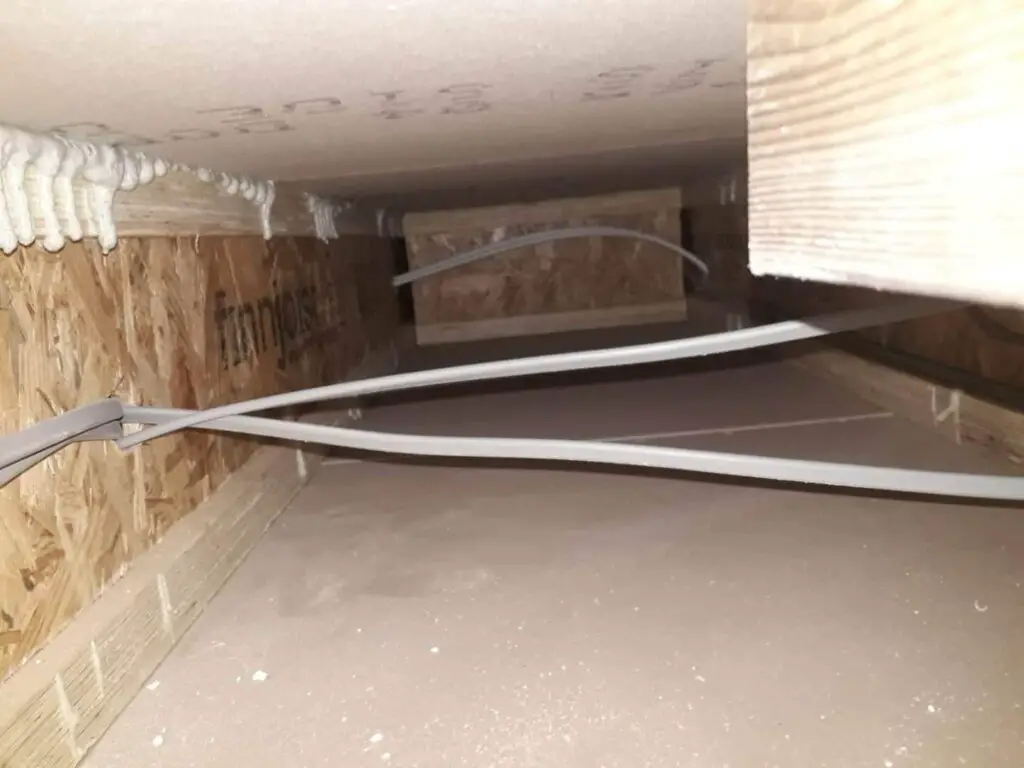 To get to the breaker box:
Run the wire between the walls and across the attic.
Connect the black and red wires to two 110-volt breakers or separate screws on a 220-volt breaker.
Connect the white wire to the breaker box's neutral bar, then twist the ground with the other ground in the box.
More Options for Wiring a Connector Using Black and Red Wires
Wiring faults that might cause an electric shock to spark a fire or damage appliances or fixtures are avoided by following wire-color standards. Wire comes in various colors, and the electrician must utilize the right wire color in house wiring.
The function of red and black wires for wiring a plug varies, although, in most circumstances, it can get recognized. Join us as we discover more about the meaning of these colors:
Electrical Wires in Black
Black electrical wires are used in all sorts of circuits to transfer electricity from the power source to the outlet. When dealing with them, use additional care. It's obvious when you see a black wire that it's hot. The black wire in any circuit should always get regarded live.
These wires are often utilized as a switch leg in all circuits, transferring electricity to switches and outlets. Black cables are never used as a ground or neutral line but rather as the power supply for a switch or outlet. They're particularly frequent in residential areas.
Electrical Wires in Red
Secondary live wires in 220-volt circuits are red electrical wires often seen in an encased, multi-conductor cable. Switch wiring and connecting between smoke detectors hard-wired into the electrical supply are common uses for these cables.
Two red wires may be linked together, or a red wire can get attached to a black wire. Red wires get considered hot because they carry electricity.
Frequently Asked Questions
Can I wire a plug with black and red wires?
Yes. The above tips on how to wire a plug with black and red wires will aid you immensely on this.
What is the world's safest electrical plug?
The BS1363 plug is without a doubt the best plug on the planet, with the following merits:
Fused: Undoubtedly, the fuse's main purpose is to keep the power cable against overheating and perhaps catching fire. The fuse will burst instantaneously when huge energy gets drawn, and more modest overloads occur.
Socket Outlets with Shuttered Outlets: This stops youngsters from putting metallic objects into socket openings.
Because the connector is polarized, it cannot get put backward, inverting the life and neutral.
Handles are located on the plug's edges to simplify removal.
Is it possible to link a black and red cable together?
Switch wiring and connecting between smoke detectors hard-wired into the electrical supply are common uses for these cables. Two red wires may be linked together, or a red wire can be attached to a black wire. Red wires get considered hot because they carry electricity.
Is it possible to pigtail a red and black wire?
Choose a piece of wire with the same color insulation as the circuit wires you're joining when building a pigtail. Connect neutral wires with white pigtails, hot wires with red or black, and grounding wires with green or bare copper pigtails.
Is the red or black cable live?
Remember that the ground wire will be green and yellow when both wiring schemes are present. In older systems, it's sometimes barren. The contemporary designs, the live wire is brown, whereas, in older systems, it is red. In modern techniques, the neutral wire is blue, but in older systems, it is black.
What are the functions of blue and yellow electrical wires?
Although these colors convey electricity, they often do not get employed in outlet wiring. Instead, live wires are drawn through a conduit using blue and yellow wires. Yellow wires, for example, may be used as switch legs for ceiling fans, structural lights, and outlets with light switches.
Then, travelers often utilize blue wires for three- or four-way buttons. A three-way switch, for example, has switches at the top and bottom of a staircase that control the same light.
Conclusion
Finally, you may encounter a tangle of colorful cables when attempting to grasp your home's electrical system. It's a good idea to understand what those colors indicate and what to look for while inspecting your wiring system.
We suggest hiring a trained electrician if your house is older or you're experiencing problems with the electrical system.
Before undertaking any do-it-yourself (DIY) electrical system repair, you must first learn these electrical wire color codes. Remember that all electrical lines have the potential to carry a current at some point. Therefore handle them all with care. Leave electrical work to a skilled expert if you have any reservations.