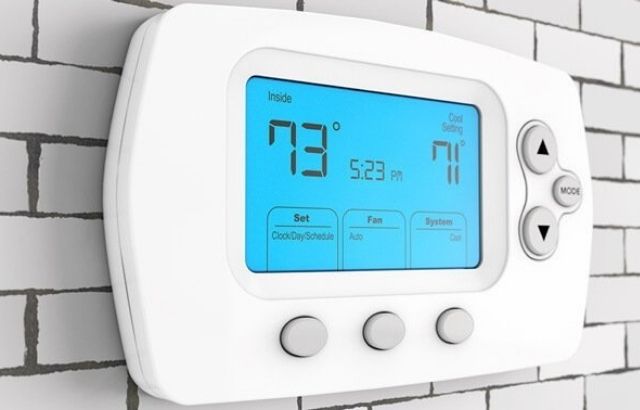 Where to Place Programmable Thermostats in Your Home | Learn Now
Disclaimer
Articles, products, and services offered on this site are for informational purposes only. We are part of the Amazon Services LLC Associates Program, an affiliate advertising program. Amazon.com is compensated for sales resulting from links on our website.
Please review our disclaimer before acting based on anything you read or see.
With the arrival of the coldest months of the year, electric and gas boilers work at maximum performance at any time of the day to offer us a warm and pleasant temperature at home. But without a doubt, the regulatory elements that allow more control are the programmable thermostats, as they are more precise. They allow time programming and a more exact setting of the temperature, so controlling the installation and saving possibilities is more significant. In this article, we will discuss where to place programmable thermostats in your home.
What are Programmable Thermostats?
Programmable thermostats are small devices that are mounted on the radiators instead of the standard thermostats. They measure the room temperature and control the radiator valve with an electric actuator. However, it is always possible to deviate from the programming and select a different temperature manually.
Programmable thermostats set the times at which the radiator should control each room temperature. In keeping up with their everyday lives, residents can quickly determine when and how which room should be warm. For example, at times when they are not usually at home, the apartment stays cooler. That saves a great deal of energy in the end.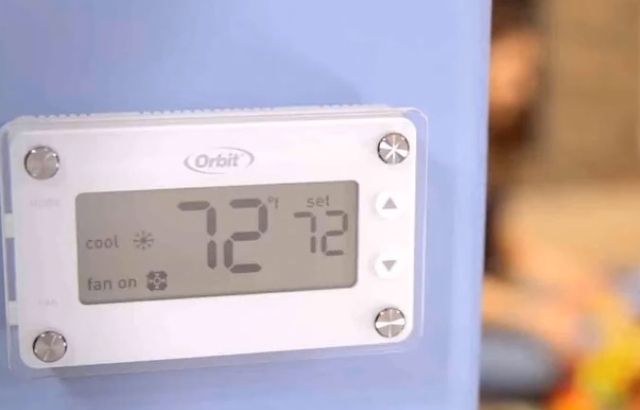 Where to Place Programmable Thermostats in your Home
The correct location of the thermostat is not a minor factor; quite the contrary. The best way to maximize its efficiency and thermal comfort would be to have one in each room and have one on each floor (in case you have a multi-level house). In any case, the rule is to put it in the place where you generally spend more time, for example, the living room, or in an environment that registers an average temperature representative of the whole house. The reason is simple: if it were placed in the coldest point, the other rooms' temperature would be too high and vice versa.
Once the best place has been decided, it can be fixed at about 150 cm from the ground. We must be careful that it is protected from drafts or heat sources because they would alter its parameters by making the system stop or restart continuously.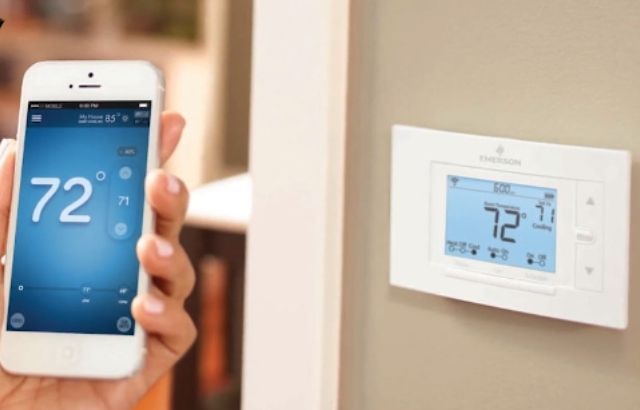 Where to Place Programmable Thermostats in your Home: The Tools Needed
When placing programmable thermostats in your home, you will need some tools. This includes:
Drill
Having a reliable drill is essential when placing programmable thermostats in your home. Thus, it's best to ensure that the drill you are purchasing can give you the durability and longevity of a useful tool. One of such excellent drills is the DEWALT 20V MAX Cordless Drill. Its High-performance motor delivers 300 unit watts out (UWO) of power, thus accounting for its ability to be used in completing a wide range of applications. 
Sale
DEWALT 20V Max Cordless Drill / Driver Kit,...
Dewalt drill has compact and lightweight design that fits into tight areas.NEW 18V XR Li-Ion compact drill driver featuring XR 1.3Ah Li-Ion battery technology, Clutch Positions : 16.
High performance motor of the power drill delivers 300 unit watts out (UWO) of power ability completing a wide range of applications
High speed transmission of Dewalt 20V drill delivers 2 speeds (0-450 and 1,500 rpm) for a range of fastening and drilling applications
Pocket Screwdrivers
Pocket screwdrivers are essential when placing programmable thermostats in your home. They're usually compact and easy to throw into a glove compartment, drawer, and yes, your pocket. A great brand in this regard is the Klein Tools 4-in-1 Electronics Pocket Screwdriver. The Pocket 4-in-1 Electronics Screwdriver has a concealable tip and a pocket clip for convenient pocket storage.
Sale
Klein Tools 32614 Multi-bit Precision Screwdriver...
Electronics screwdriver with concealable tips and a pocket clip for easy pocket storage
Four different tips in one tool, includes #0 and #00 Phillips plus 1/8-Inch and 3/32-Inch slotted tips
Rotating cap for optimum and precise control
Circuit Voltage Tester
Circuit Voltage Testers are indispensable when placing programmable thermostats in your home. And one of such brands worth purchasing is the ZOTO Non-Contact Voltage Tester. This Non-Contact Voltage Tester works with voltages within 12-1000V AC. With it, placing a programmable thermostat in your home would be done without hassles.
ZOTO Non Contact Voltage Tester, AC Voltage...
【Compact Design】Bright LED flashlight for work in dim ares; Pocket-sized, pen hook allows you to carry it in your shirt pocket. Wearing a screwdriver on the product:Rotate the screw up 180° and press down firmly to lock the screwdriver. After use, pull up and unlock the screwdriver and rotate it back to the initial position.
【Non-Contact Detector】 Non contact detection of AC voltage with NCV inductive probe; This Non-Contact Voltage Tester Voltage within 12-1000V AC, All Electric Appliances in Your Family can be Tested by it
【Volt Alert】 Strong inductive signal is Live Wire; Weak or no inductive signal is Null Wire; Shows strong signal when it in the electric fild; The indicator light is all on, and the buzzing sound is Live Wire.The indicator light is on, and the beep is gentle. It is Null Wire.
Advantages of Using Programmable Thermostats in your Home
Programmable thermostats are present in many homes due to the advantages they offer. Within the range of Thermostats, programmable ones are the most used due to their efficiency and easy handling. They work based on electrical sensors capable of controlling temperature changes. That is to say, the user registers a temperature in the device so that the room temperature is regulated automatically. Even the most modern thermostat with Wi-Fi usually has an Internet connection and can be managed using an App on our smartphone.
The truth is that they have many advantages. Some of these include:
They Make Life Easier for the User 
Thanks to their programming capability, it is possible to enjoy a stable temperature in the home, thus avoiding colds. You will also save time since you will not have to be aware of turning the heater on or off, as the programmable thermostat will do it for you.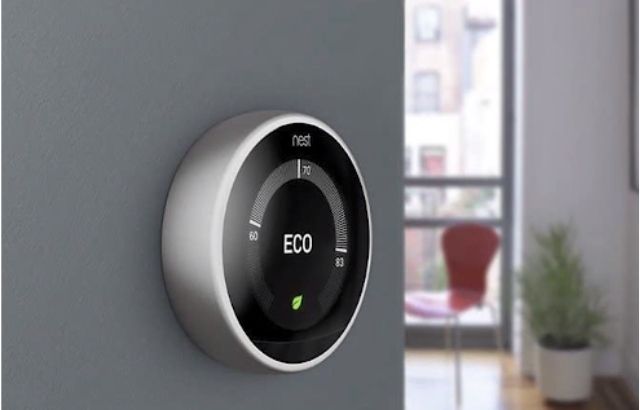 Save Energy 
Programmable thermostats save energy and money by automatically turning the air conditioning system on and off at the necessary times. With the help of programmable thermostats, you can save yourself the hassle of turning the heating up and down, especially with high-temperature fluctuations during the day. That saves energy and money. While it is usually very cold in the morning and evening in spring, temperatures can skyrocket during the day.
For example, the programmable thermostat turns the heating down during the day and up again before you get home. A cold shower will not greet you at home, and you will have saved energy at the same time. In all, programmable thermostats tend to ensure that no energy is wasted. Whether this means savings depends on the previous heating behaviour. For example, those who previously found it too annoying to turn the heating down in the morning before leaving the house will notice an economic effect. But those who have always turned down conscientiously will gain much with regards to their finances.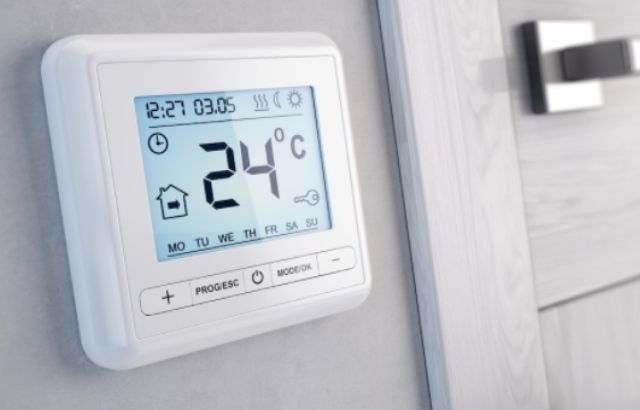 More Peaceful and Comfortable Home
In addition to supplying considerable energy savings, reducing the number of our bills, the programmable digital thermostats will make your home a much more pleasant and comfortable place thanks to its ability to stably maintain a temperature of your liking.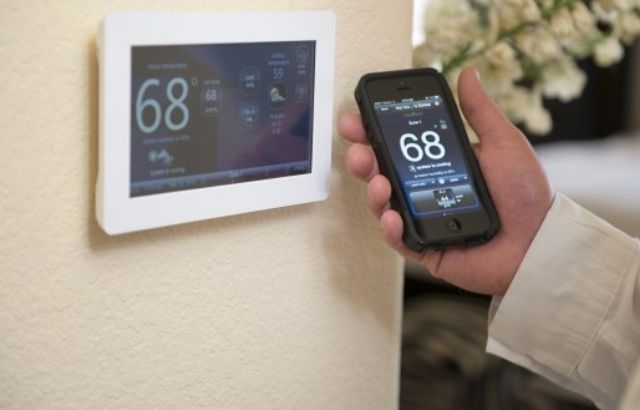 Versatility
Programmable thermostats can be attached to all radiators. Usually, the devices come with several adapters for different types of attachment. The thermostats are generally supplied with electricity by batteries, which have to be replaced every one to two years. Some products can also do without batteries. With this, you can gain the required energy from the ambient heat or the ambient light.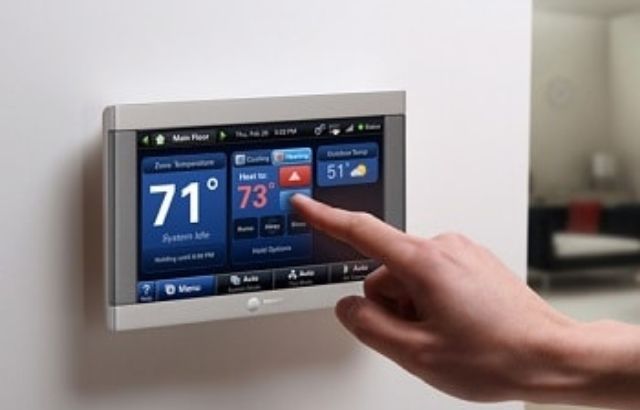 Adjusts to your Needs 
Programmable thermostats also give you the option of programming them to turn off. The heating when you're away from home. As well as having them start heating your home a little before you arrive. That is, with them, you will have absolute control over the energy use of your heating system.
You have to connect it to the boiler. Follow the installation instructions you will find in the product package, and start programming it.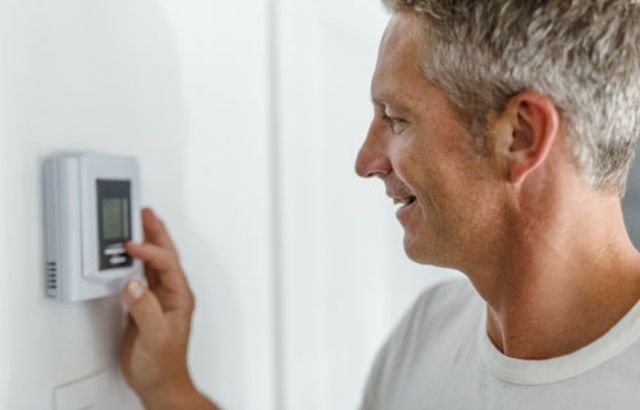 Where to Place Programmable Thermostats in your Home: Differences between the Models
The models differ in how many different day profiles can be set, for example, for working days, Saturdays, and Sundays. The number of varying heating phases per day is also different. If you want to increase and decrease the temperature several times a day, you need a corresponding number of phases. It should also be considered whether comfort and a reduced temperature are sufficient or whether more acceptable degrees of warmth is desired. Some programmable thermostats also allow several weekly profiles, which is particularly advantageous for workers on shift work.
Most programmable thermostats operate directly on the radiator. However, some variants enable setting by radio, for example, via an app on the smartphone.
Some programmable thermostats automatically regulate the radiator for a certain period if the temperature drops rapidly. This prevents energy from being wasted during ventilation. This is a rigid rule: in case of doubt, the heating pauses for 20 minutes, although the window has been closed again after five minutes, or starts again even though the window is still open.
Thermostats that combine with separate window contacts are more flexible. These reliably detect when doors or windows are open and close and regulate up or down accordingly. Such solutions are available individually or as a networked element in the smart home.
Some programmable smart thermostats also integrate into a so-called smart home at a later date. Anyone considering such later networking with other applications should pay attention to this option when buying.
Many programmable thermostats also have protection against the sticking of the valve after long periods of inactivity. This function works automatically weekly, mostly unnoticed by the user. Many models also protect radiators in the basement from freezing.
Frequently Asked Questions
What is the best location for a home thermostat?
The best practice is to put the home thermostat in the place where you generally spend more time. This includes the living room or an environment that registers an average temperature representative of the whole house.
Can I install a programmable thermostat myself?
Yes, you can. But adequate caution should ensure when following the manufacturer's instructions.
How do I wire a programmable thermostat?
Turn off the power of the heating device at the circuit breaker. 
Pull off the lid from the front of the programmable thermostat. 
Unscrew the programmable thermostat from the base (wall panel or back panel). Please pay attention to the thermostat wire pattern.
Take out the wires from the terminals on the base.
Using the thermostat wire's colour code, connect each wire to the appropriate terminal of the new thermostat. 
Connect the new thermostat to the base. Tighten the screws properly and ensure the heat anticipator install correctly. 
Install the front cover on the thermostat and restore power.
What happens if you wire a thermostat wrong?
If you install thermostat wiring wrongly, the following scenarios may occur:
Electric shocks
Fire outbreak
Blowing a circuit breaker
Destroying the thermostat unit
Do I need to shut off the power to change the thermostat?
As a general rule, when working with electrical elements, you must always shut off power to replace a thermostat to prevent possibilities of sparks or electric shocks.
Last Words
In conclusion, programmable thermostats are relatively common elements of modern homes. As highlighted above, you ought to choose a suitable position to place the programmable thermostat in your home to ensure its optimum performance.