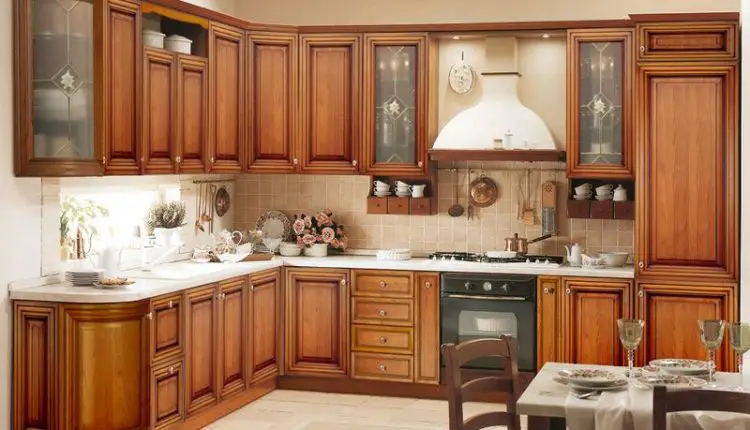 How Much does it Cost to Paint Kitchen Cabinets | Updated Guide
Disclaimer
Articles, products, and services offered on this site are for informational purposes only. We are part of the Amazon Services LLC Associates Program, an affiliate advertising program. Amazon.com is compensated for sales resulting from links on our website.
Please review our disclaimer before acting based on anything you read or see.
Repainting your kitchen cabinets and doors will make them look new and unique at a very affordable cost of replacing or refacing them. There are many different choices of colours available in the market according to your need and budget. The painting will allow you to choose from a variety of colours to complement your existing décor perfectly. And it will improve your home value and appearance. Therefore, if you want to know how much does it cost to paint kitchen cabinets. The average cost to paint cabinets is $3 to $10 per square foot or $30 to $60 per linear foot for all materials and professional labour. Painting contractors typically charge $50 to $100 per door, $120 to $170 per cabinet, and $20 to $30 per drawer. This article will significantly help you in detail. 
Inspirational Ideas for your Nest kitchen Cabinets Painting Projects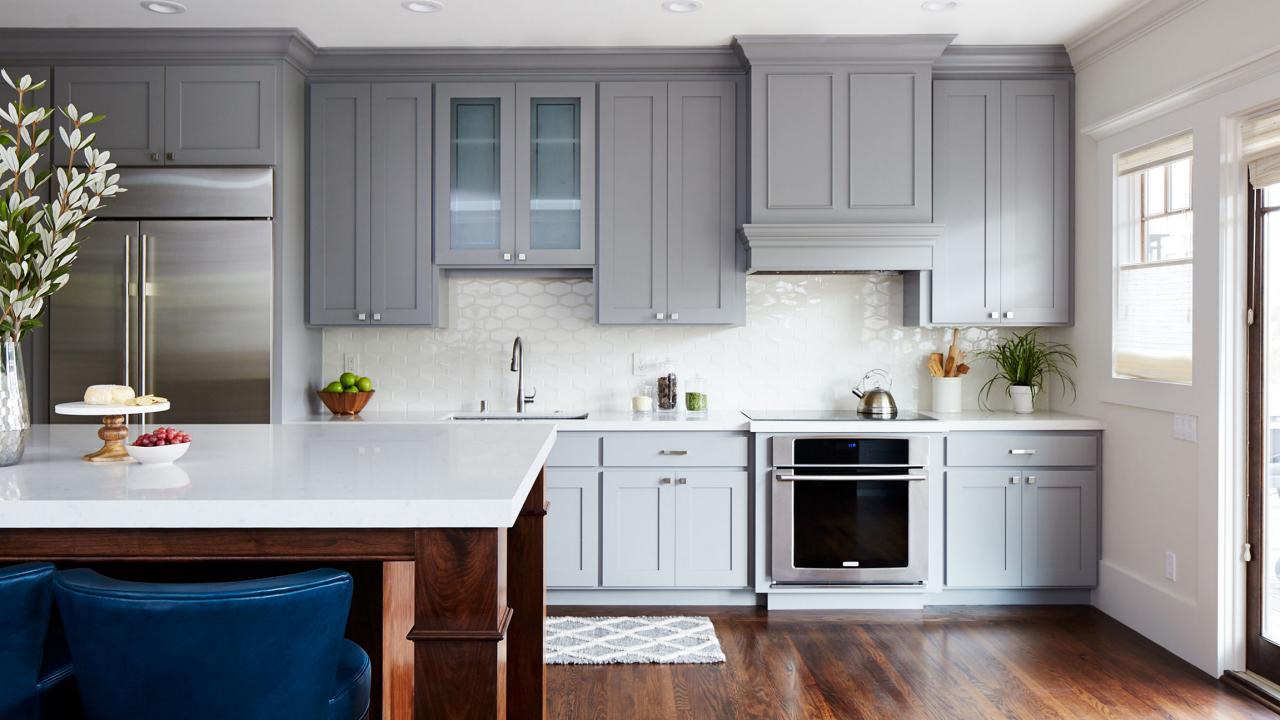 From lacquered robin's egg blue to any bold colors, your kitchens prove to be the power of painted cabinets, gives you a high-grade inspiration to upgrade your kitchen.
Learn More: How To Restore Metal Kitchen Cabinets 
Spanish colonial kitchen
The kitchens of California show the Spanish colonial architecture takes the highest stage having white walls and pale blue cabinets.
Creative California kitchen
In the kitchens of San Francisco homes, the white oak shelves and Caesar stone countertops give a bright and airy backdrop to your kitchen cabinets.
Facts You Don't Know About Painting Kitchen Cabinets
It would help if you chose the correct paint.
Choose the colour that should match your appliances.
You should remove all the hardware of the kitchen.
Utilize the time to reorganize the hardware.
Pack up the kitchen cabinets neatly.
Roll up the mats, rugs, and clear the countertops, also remove the curtains.
It would help if you planned to rent or buy the handheld electric sander.
You should have several sandpapers.
It would help if you had a lot of tack clothes also.
Always use an oil-based primer.
Read More: How To Remove Kitchen Cabinets Without Damage
A Quick Overview of Kitchen Cabinets Painting Cost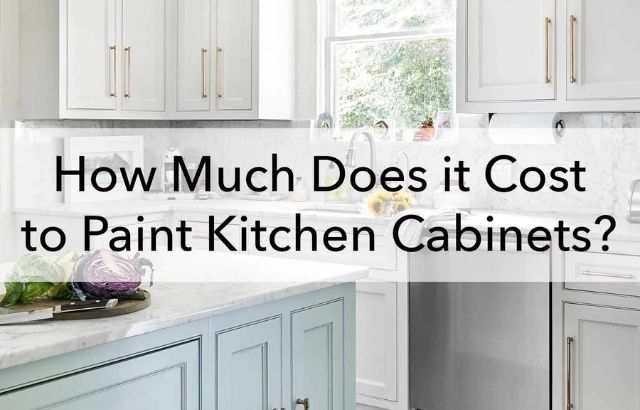 Price options for painting your kitchen cabinets
The cost per cabinet or drawer is 85$-125$. For larger kitchens, it is likely to be anywhere from $4000-6500. You are saving anywhere from $5000 to 40000$ in the end by going with a painting of kitchen cabinets compared to paint a brand new kitchen.
The minimum cost for painting kitchen cabinets is $400.
The maximum cost for painting kitchen cabinets is $800.
The average range is 903$ to 3764$.
The painting cost can be as different as 150%, depends on the area you live in and the cost of living index.
Cost of kitchen cabinets
The average cost of painting your kitchen cabinets is $160, and 380$ per linear foot for stock or semi-custom styles, with most homeowners, spend between $3200-$8500 for installation and materials. But on average, you will be charged $2.92 to 6.66$ per square foot. 
Professional spray painting kitchen cabinets
Spray painting kitchen cabinets provide a high quality of durability with the use of lacquer paint. The cabinets can be sprayed without removing the drawers, doors, and other hardware.
Farrow and ball full gloss paint.
Benjamin Moore Advance Interior Satin paint.
Fine paints of Europe Eurolux Acrylic paint, it is best to use 100% acrylic latex paint for painting kitchen cabinets.
Rust-Oleum cabinet transformation system.
In-X cabinet Coat.
Hiring kitchen painting contractor cost
The average cost to paint kitchen cabinets starts from $900 to 3800$. The contractors will charge $3 to $10 per square foot of painting surface area or $50 to $100 per door. All cost depends on the size and layout, the painting methods, the condition of the cabinets, and the labor costs.
Professional kitchen cabinet painting cost
The professional kitchen cabinet painting cost is as follows:
Per square foot, it is $3-10$.
Per linear foot, it is $30-$60.
drawer Per square foot, it is $20-$30.
Per door, it is $50-$100.
Advantages of Painting Kitchen Cabinets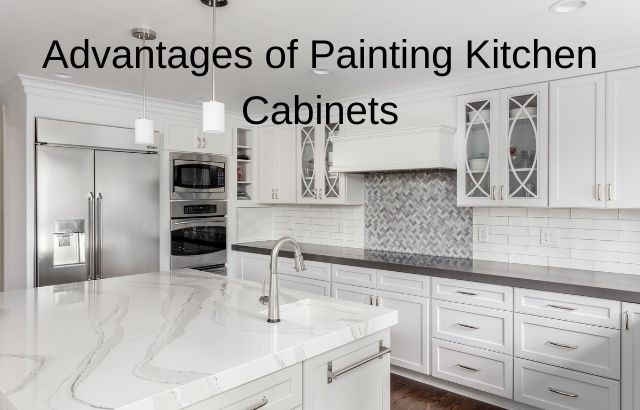 There are many advantages of painting kitchen cabinets; some of them are listed below.
Painting your kitchen cabinets give your kitchen a new and unique look and makes your kitchen impressive and elegant.
Painting the kitchen cabinet will increase the value of your home and property.
Paints available for the kitchen cabinets in the market are affordable and less expensive than replacing the whole cabinets.
It takes less time for drying and convenient to use.
Professional spray painting kitchen cabinets
The professional spray for painting kitchen cabinets is a high-grade lacquer because it has a lovely smooth look to feel it and is a product that cabinet professionals use. I think it is the best paint for the kitchen cabinet, but other water-based and oil-based paints are available in the market on a minimum budget. 
Moreover, water-borne UV finishes are the best quality paints for painting the cabinets of the kitchen. With its eco-friendly composition and fast drying features, the water-borne UV cures are the top cabinet finish in the marketplace. Whatever finish you use, add a polyurethane varnish on the top of the cabinets.
How Much Does it Cost to Paint Kitchen Cabinets: FAQs
How long does it take to repaint kitchen cabinets?
The whole process of painting your kitchen will take approximately two weeks, while it can take three weeks in some cases. 
Will painting my kitchen cabinets bring down value?
Neutral, painted kitchen cabinets have a significant impact on the resale value of your home. On average, you can remove all of your kitchen cabinet hardware for $250 or less and paint your cabinets for just $300.
Is it cheaper to paint or replace kitchen cabinets?
The cost to paint a kitchen cabinet is typically 1/3 to ½ the cost of replacing. The paints applied to cabinets are also very durable, just as you return them with the new cabinets.
How much do you charge to paint a kitchen?
The national average cost is 852$, and the average range is $465-$1240. While minimum cost is $350, and the maximum cost is $3900. The cost of painting your kitchen cabinets ranges from 1200$ to 6000$, while the price of refacing them is $1000 to 9000$.
Is it better to spray or paint kitchen cabinets?
For an extra smooth and professional-looking finish, many professional painters suggest having spray painting kitchen cabinets. It is also a good idea to go if your kitchen cabinet has raised panels and many areas that might be hard to paint with the paintbrush and roller.          
Do paint cabinets look cheap?
Having a fresh coat of paint on your kitchen cabinet can completely change the look of your kitchen on a minimal budget when done in a better way. 
Why shouldn't you paint your cabinets?
The cabinets that are not made of solid wood but made of plastic, vinyl, laminate, or engineered wood are not easy to paint because the paint will not adhere to the finished cabinet surface and will often peel off or chip.
What is the most popular color for kitchen cabinets in 2021?
In 2021, the wood-stained kitchen cabinets are still in trend for more traditional kitchens, but people are becoming bolder with the addition of pop colors to their kitchens. Cool-toned cabinets dominate in trends this year, and white grey, two-toned, blue, and even green cabinets are in use.
What color kitchen cabinets have the best resale value?
Light neutral colors like shades of white, grey, navy blue, deep green, and even black are the best colors with the resale value because they appeal to most people.
Can I paint my kitchen cabinets?
Yes, wood cabinets are ideal for painting, but any surface stuffed with sandpaper can be painted. Special cabinet paints are available with a smooth finish, but any high-quality color can work. 
How much does home depot charge for kitchen cabinet installation?
The home depot will charge for, small kitchen size, 70 square feet $7000 to 11,000$, and for the average kitchen, 120 square feet $12000 to 26,000$. The cost to paint large kitchens is from $4000 to 6500$.
Should you paint cabinets or replace countertops first?
Cabinet refacing professionals recommend having your granite countertop installed first if no other structural changes will be made to the cabinetry.
How much do painters charge to paint kitchen cabinets?
The national average cost is $1200-$7000. Per linear foot, the estimate is $30 -$60. 
How much does it cost to have kitchen cabinets resurfaced?
The cost for a professional refacing kitchen cabinet is $1000 to $3000 for the typical ten by 12-foot kitchen for laminate veneers but can go as high as $2500 to 6000$ for natural wood veneers.
Can you paint over cabinets?
Yes, it is easy to paint cabinets made of wood and any stuffed surface with sandpaper. 
Conclusion
When you plan to paint kitchen cabinets, painting cost is essential in refinishing to get colored kitchen cabinets. There are many critical other factors you should consider regarding sprays use to paint kitchen cabinets. It is a particular task that no professional can do without any qualification and knowledge. 
Moreover, whether the cabinets are in your kitchen or your bathroom, they make the atmosphere of your home. So it is essential to make them unique and trendy with the use of the latest painting options. So if your cabinets need a makeover, you should use the additional coats of required paint.