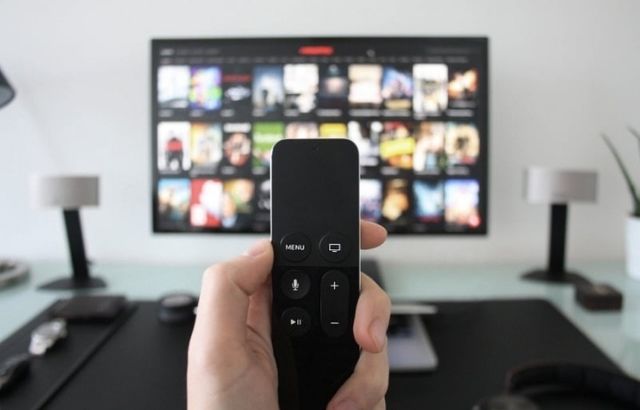 How to Connect Samsung Smart TV to Home Theater | An Expert Guide
Disclaimer
Articles, products, and services offered on this site are for informational purposes only. We are part of the Amazon Services LLC Associates Program, an affiliate advertising program. Amazon.com is compensated for sales resulting from links on our website.
Please review our disclaimer before acting based on anything you read or see.
Samsung smart TV is one of the brands that offer the best picture quality. However, one thing that has not changed is the sound quality. All TVs, regardless of brand, comes with an integrated speaker. The internal speaker space is small, and the speakers require enough space to push a lot of air and produce better sounds. Therefore, although the picture is top-notch, the sound quality may not be the standard you enjoy. This guide will help you learn how to connect Samsung smart TV to home theater.
The audio and video sound is thin, which does not complement the realistic images on your Smart TV. Consequently, the best sound usually comes with a home theater system or an external speaker. Incredibly you can connect an old home theater to smart TV with just a couple of Audio Cable.
Our everyday lives already include smart TVs. Since its introduction four years ago, it is now exceedingly difficult to avoid running across one while shopping for a new TV. They are here to stay, and traditional models without a software ecology and Home internet infrastructure are becoming less and less common.
If you don't have one yet, you're missing out on many things you haven't been able to do until now. Smart TV may seem like something partial and unnecessary, but no, we can get a lot out of it. If you do not believe it, we show you thirteen basic uses you will start using from day one.
How to Connect Samsung Smart TV to Home Theater
A variety of options for connecting your Samsung smart TV to a home theater system are available. However, all of them require you to go through the TV's menu settings. For example, you will need to enable the audio output attributes of your TV. Also, you must Samsung smart TV audio out external speakers.
Subsequently, check the options process of the specific option you prefer to use. After this level, use any of these options; RCA connections, digital optical connections, HDMI-ARC connections, and via Bluetooth.
RCA Connections
Especially when you want the audio on the TV, this particular option is the most basic one. It just involves connecting your TV's analogue stereo output, also called RCA output, to the available External Speaker system. This may take place by the following means;
First, connect the RCA cables from your TV to a particular corresponding audio input on your home theater receiver.
Your RCA connection output will send the two-channel stereo receiver from your TV to your home theater system.
Check for additional audio settings available such as Dolby Prologic II or IIx. If open, connect Samsung surround sound to TV.
In case your Samsung Smart TV does not have an RCA, it probably comes with a 3.5mm or 1/8-inch mini jack. The stereo recipient connected with the RCA cable adapter should, therefore, always use it. Digital optical audio connection
The digital audio connection is another good option for connecting your Samsung Smart TV to your home theater system. Should this option become available, you must link to this option;
Connect the Digital Optical output cable from your TV to the corresponding digital optical cable audio input on your home theater system similar to the RCA connection.
On your Samsung Smart TV, you can access a 2 or 5.1 channel undecoded audio signal that your home theater system can decode adequately.
You can access the TV's audio output settings if your home theater system does not output the required sound.
Check for the item called PCM. The problem can be solved.
HDMI-ARC Connection
This audio return channel is another good way to connect your Samsung Smart TV to your home theater system. If you want to benefit from this connection, there is a need for an HDMI-ARC input on Smart TV. With this feature, you can quickly transfer the audio signal from your TV to the home theater system equipped with HDMI-ARC. You don't have to look for a separate analog or digital connection from your TV's audio system.
You can manually use that cable connected to your TV's HDMI input system, labeled HDMI-ARC. The cable can receive the incoming signal and the outgoing signal coming from inside the TV and send it back to your home theater system. Just make sure that HDMI supports ARC, so you don't have to use a different audio connection between the TV and your home theater.
Bluetooth Connections
One of the most recognized and best-used methods is to use our TV's Bluetooth to send the audio from your TV to your home theater. This option is beneficial since you do not need to connect any cables.
The actual connection is wireless. With the Samsung Share feature of your Smart TV, you can easily make the connection. You need a Samsung home theater system fitted with the same features.
What are the Problems with TV Speakers?
All TVs have built-in speakers. But for LCD, Plasma, and OLED TVs, it's a question of how to place the speakers inside thin cabinets and make them sound great.
Speakers need room to push enough air to produce quality sound. Today's TVs don't have much internal space available space to create the sound, which means that your tape sounds very flat and lacking in life. Several television makers put a lot of work into improving the sound of their speakers, but they often fall short. Television sound is always a must for watching a good movie or serve on our TV.
Read More: How Many Return Air Vents Do I Need
When shopping, check out audio enhancement features such as DTS Studio Sound, Virtual Surround, or Dialog Enhancement and Volume Leveling.
Samsung incorporates a built-in sound bar in some of its OLED TVs, and Sony has Acoustic Surface technology in its OLED sets, which allows the TV screen to produce both sound and pictures.
You can also connect Sony home theatre to Samsung led TV if you need to.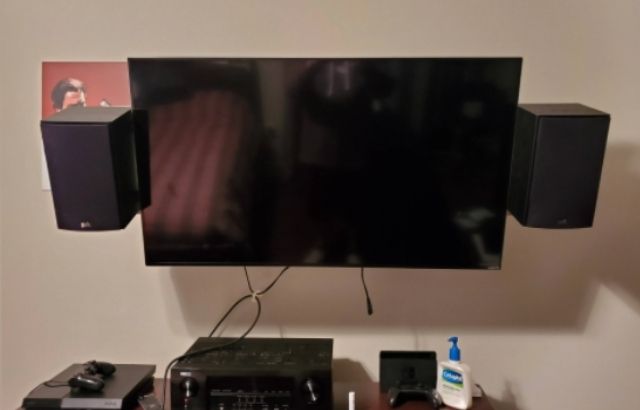 The bottom line
No more suffering poor quality of the sound from the TV's built-in speakers. With one of the above options, enhance the audio quality of your TV programming, media streamed, music or other content delivered through your TV set.
If you have a cable/satellite set-top box, Blu-ray/DVD player, or another external source device, and you have an External Speaker system, such as a sound bar, a home theater system in a box, or a home theater receiver.
Optimally, audio from the source equipment directly to the outside speaker system should be connected to the audio output of the source device. You may connect external equipment sources that source or must pass internally through your TV, such as over-the-air broadcasts, to an external loudspeaker system.
Connect the audio of streamed content by using one of the options above to access if you have a Smart TV.
You should always read the default installation manual for your device before starting.
How to Connect Samsung Smart TV to Home Theater: FAQs
How do I get my Samsung TV to play through my surround sound?
• To start, check to see whether your TV has an HDMI-ARC connector. This connector is often marked with the ARC label on the back of Samsung TVs.
• Now shut off your surround sound system and TV.
• The HDMI cable should now be connected to your TV's HDMI port as well as your home theater system's HDMI-ARC output.
How do I connect my Samsung TV to my sound system?
Take the remote control of your TV and press the START button—next, select setup.
On the screen that is displayed, select the sound menu and then choose the sound output option. 
After this, select the speaker list that you would like your TV to connect to.
Can I connect my Samsung Smart TV to Google home?
Samsung Smart TVs now allow you to sync with Google Home, giving you the convenience of using voice commands for certain functionalities on your TV.
Conclusion
Smart TVs at home every day are becoming more common, and it is important to understand the relevance that these systems have today. Thanks to the everyday life can be made a little easier.
This type of system is used primarily in smart homes. By simply saying a command with your voice, you can do anything from turning the lights on or off to play with something on the TV. The incredible thing about these systems is the ease they bring to the home, allowing you to make changes even if you cannot do it with your hands.
Learn More: How To Install Home Video Surveillance System
However, the installation of this type of system is often not so easy. Even though they are brand new systems in the market, it is always good to read about what you want to do to succeed in the installation.
It is always going to be important to have our smart TV setup done therefore, having entertainment at home turns out to be a good strategy to spend quality free time. Not the same way, entertainment should always be there, especially during the pandemic time. 
We must take advantage of new technologies and see all the benefits offered by Google, especially with all its applications.