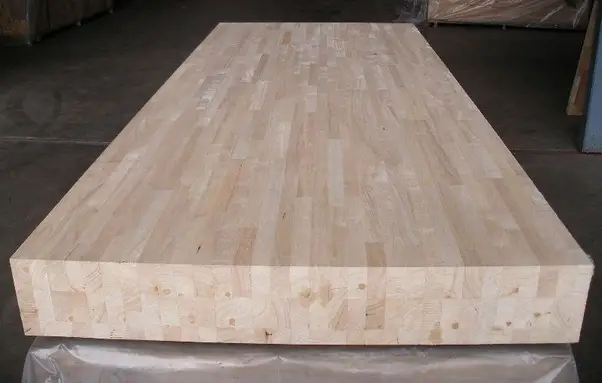 What is Rubberwood | Definition, Benefits & Disadvantages of Rubberwood
Disclaimer
Articles, products, and services offered on this site are for informational purposes only. We are part of the Amazon Services LLC Associates Program, an affiliate advertising program. Amazon.com is compensated for sales resulting from links on our website.
Please review our disclaimer before acting based on anything you read or see.
Many people wonder what is rubberwood. Rubberwood is often considered an environmentally friendly wood. It reuses plantation trees that have previously served an excellent and valuable function. It is a hardwood of wood from the maple family and is commonly used for carving furniture and wood accessories.
It's a tree that can be found in Central and South America, Indonesia, Malaysia, Sri Lanka and the Caribbean. Rubberwood has been used for centuries to make furniture because it can be cut into long straight lengths without splintering or cracking.
This material is also resistant to water damage which makes it a popular choice for boat builders as well as those who work with wet environments such as labs and kitchens. You'll find many beautiful pieces of furniture made out of this type wood at your local home store!
Learn More: Lightest Woods
Rubberwood is a tree that grows in the tropical rainforest. Rubber trees produce natural latex, which can be tapped from the bark of the tree to create rubber. This process is called "tapping" and it has been done for centuries by following a few basic steps. A rubber tree frequently referred to as Caucho wood, can extract final latex only after six years.
The sap oozes out of small cuts made around the circumference of the tree trunk, forming what looks like large, white blisters on its surface. It takes about 10 days for sap to form enough material for tapping and then this liquid latex is collected in buckets or hollowed-out logs placed below each cut point. This wood product is well known for its durability. The rubberwood trees grow up to 40 yards in the flatlands and 100 feet in the wild and are 100 years old.
Is Rubberwood Natural Wood?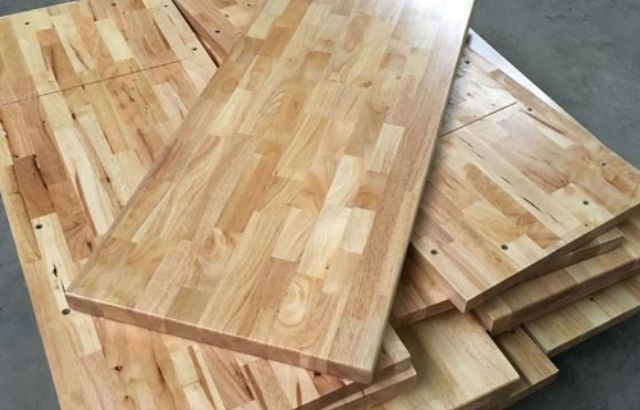 In the mid-1980s, rubberwood emerged as an alternative resource for the lumber industry and other wood products and has become one of the most popular for this industry—for example, rubberwood veneer. So, despite its name, rubberwood is a natural hardwood that is moderately hard, has a medium texture, and a density and weight similar to maple or ash.
In addition, rubberwood occurs as parawood or Malayan oak, despite its different appearance and properties than oak or teak. Available in various colors, beautiful grain, and finishes, rubberwood is a popular choice for home furnishings retailers.
Naturally, rubberwood has low durability, but it becomes perfect for indoor and outdoor use after being treated with preservatives. The most common use of rubberwood includes furniture makers (desks, chairs), cabinetry, interior millwork, kitchen accessories (cutting boards, knife blocks).
There is even a rubberwood butcher block. These are the most common today. Even small pieces of wood blocks from rubberwood may be produced. By gluing them together, panels create tabletops, trays, and chair seats.
Is Rubberwood Furniture Durable?
The popularity of rubberwood in furniture has grown exponentially. In most Asian countries, rubberwood is considered the most durable hardwood. 
The eco-friendly property of rubberwood makes it desirable among families and offices. Since the wood originates from a renewable source, it does not harm the ecosystem.
Advantages of Rubberwood Furniture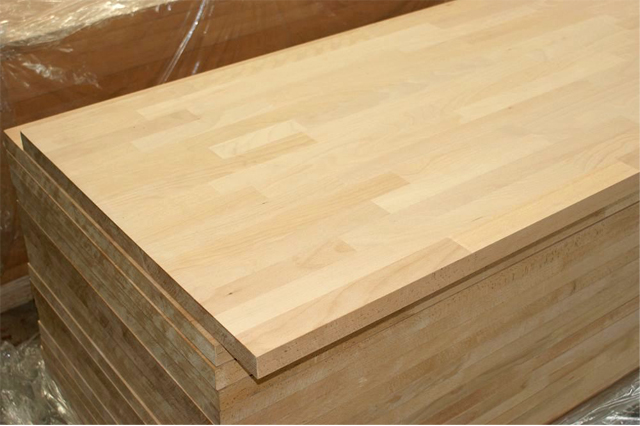 It is straightforward to work with rubberwood when constructing furniture. Rubber tree wood is straightforward to work with when making furniture. It is well suited for builders who prefer to work by hand, while those who use power tools also benefit from this material.
Most of the wood receives a stain or finish to produce consistent results, making it an ideal source for various interior needs. It even accepts paint well.
Learn More: How To Stain Wood Paneling
The materials are stable in use.
Rubberwood offers durability similar to hardwood from a furniture construction perspective.
It provides a stable profile for versatile uses when materials properly cure, allowing for creating chairs, tables, and other items that may one day become heirloom pieces. You have a rating of 988 on the Janka wood hardness scale, which ranks in the middle of the pack for wood resources.
It is more complex than American cherry but a little softer than teak. That means you'll get 15 to 25 years of good furniture use before you start to see usage problems with it.
Caring for rubberwood is a simple process.
To clean rubberwood furniture, use the same processes as with any other solid wood item. It would help if washed with a mild soap and water solution at least once a year and then carefully dried with a clean cloth.
Keep any standing water out of your finished furniture at all times, as this will destroy the applied finish? The dull patina of rubberwood will lighten with furniture or paste wax when applied. Just remember to remove waxes from time to time, as they will yellow over time and accumulate household debris.
If taken care of thoroughly, the rubberwood materials should last at least 20 years, if not longer.
When used correctly, rubberwood is a durable product.
The use of rubberwood for furniture is a truly sustainable investment when planted and the trees adequately harvested. Each plantation plants trees for rubber harvesting, then timber harvesting occurs once the tree reaches the end of its production cycle.
As timber harvesting occurs, new rubber trees replace older ones, creating a production pattern for the plantation owner. The added benefit of preventing trees from rotting would release more carbon into the atmosphere than product harvesting activities.
Rubberwood furniture offers excellent shock absorption characteristics.
Plastic sheeting is often used in fitness centers and related structures because it is more shock-absorbent than other wood products. Impacts become less when this wood is used, providing cushioning and comfort even when the raw wood turns into furniture.
This advantage can support the elderly and those with physical vulnerabilities because its support decreases stress when used. That can promote better movement over time for people, leading to a better quality of life.
Disadvantages of Rubberwood Furniture
Wood structure Changes when it dries out
If you cut wood from rubber trees to create furniture, you will find that the curing process is not friendly to this wood. As the material dries, it tends to warp and warp due to the high moisture content it contains.
Because of this problem, only cured wood is available for rubberwood construction, which increases the cost of the product to the consumer over time. Most rubberwood needs at least six months to dry correctly, and older trees sometimes need up to one whole year or possibly longer before the material helps make furniture.
It is easily damaged compared to other types of wood.
Although Rubberwood Wood is relatively strong on the Janka wood hardness scale, furniture made from this wood is very susceptible to damage. It cannot leave the software in a place of excessively hot or dry temperatures.
Sitting an item near heat registers or even a furnace is a recipe for disaster.  Somewhat, direct exposure to the sun will discolor the finish of the wood surface over time. White rings will often form if a hot pan, pot, or cup gets on the rubberwood surface. You should also promptly remove water or alcohol spills from this piece of furniture to prevent damage to its finish.
Dents frequently occur in rubberwood wood furniture.
The hardness of rubberwood wood is moderate, so any impact creates the possibility of dents, even in solid wood furniture. Dents on the surface occur all the time.
If only the finish suffers damage from an event, adding more finish can often repair the problem. Be sure to test your finish before applying it. If dents damage the wood, you can usually repair them with a bit of heat and steam. Use a hot iron together with a washcloth and a towel, draping the item over the dent. Keep it like this for about one minute. This rubberwood then swells in that vicinity, making the dent disappears.
You may not be able to use it with latex allergy.
Rubberwood products are most often not recommended for you if you are allergic to natural latex products. Although this problem does not affect everyone, reactions may appear on your skin after using the furniture.
Persons with severe reactions to latex should avoid using rubberwood furniture at all times, even when the product itself becomes sealed, to reduce the risk of an anaphylaxis reaction to the wood product.
The rubberwood panels contain a special treatment to avoid impurities.
The rubber tree grows best in humid tropical locations. Problems with pest insects or fungus often occur in these regions. Wood products extracted from harvested trees go through a chemical treatment process to eliminate potential hazards before going through the kiln for curing.
The kiln generally diffuses the chemicals without exposing the wood to further damage.
If you prefer to choose natural wood cabinetry that does not use harsh chemicals during the processing or preparation steps, you will want to find a non-rubber hardwood to use. Most rubberwood plantations do not use environmentally sound practices.
Many rubber tree plantations that produce wood for furniture manufacturing generate adverse environmental impacts rather than positive ones. Because the farm supports two industries (timber and latex), the owners expand their footprint to grow more trees.
When this occurs in Brazil, virgin forests are eliminated in favor of rubber trees, reducing biodiversity. There are also issues related to irrigation, water use, and the introduction of chemicals to consider with the expansion of rubber plantations, which can sometimes increase localized erosion problems.
What is Rubberwood: FAQs?
Is rubberwood good quality?
Despite what most Westerners believe, natural rubberwood is not as flexible as believed.  It is a reasonably durable hardwood belonging to the maple family.
It has approximately 9500 psi, a stiffness of 1.3 million psi, and a hardness of 500 lbs.
Is rubberwood natural wood?
Gumwood is a light-colored, tropical hardwood of intermediate density obtained from the Pará rubber tree (Hevea brasiliensis), usually from rubber plantations. The rubberwood is commonly announced as an "environmentally friendly" wood since it uses plantation trees that have already served a proper function.
Is rubberwood furniture durable?
Rubberwood comes from rubber trees. Its wood has coarse, coarse grains that make it unsuitable for use in "fine furniture," but because it is cheap and cost-effective, it helps lower-priced imported products. Rubberwood is suitable for making smaller items.
Why is rubberwood so cheap?
Because rubberwood is an agricultural by-product, it has a low raw material cost, good woodworking properties, and today is one of the cheapest solid wood furniture you will find. Comparing rubberwood with other wood species with a high raw material cost makes it very expensive and competitive.
Which is better, pine or rubberwood?
Pinewood mainly serves for the construction of cabinets, flooring and wall paneling, etc. While rubberwood furniture and flooring is used mainly to construct toys, cutting boards, etc., the problem with rubberwood is that it does not hold up well and does not work best in the outdoor environment.
Is rubberwood waterproof?
No, rubberwood is not a waterproof substance. It is unsuitable for outdoor use, as rainy seasons can wash away the wood's protective chemicals. Therefore, it is exposed to attack by insects and fungi. If rubberwood suffers from excessive moisture, it rots and warps.
Can rubberwood be refinished?
You can repaint the furniture as you would if the furniture was of any other type of wood.
Is rubberwood a hardwood or softwood?
Rubberwood is a lightweight, low-cost tropical hardwood. In many ways, it is comparable to teak. Rubberwood comes from the rubber tree.
Which wood is best for furniture?
Maple wood furniture.
Oakwood furniture. 
Pinewood furniture. 
Cedarwood furniture.
How do you treat rubberwood?
Rubberwood must be treated, especially for furniture manufacturing. The log should be cut into lumber within three days; otherwise, fungicides and insects should be applied for temporary protection. The wood should be treated by a pressure or diffusion process immediately after cutting to avoid fungal and insect stains.
Can you paint rubberwood furniture?
Rubberwood is naturally light in color (almost white) and easily painted or stained like any other wood. To paint rubberwood, you should use an acrylic (fast drying) wood primer followed by at least one coat of basecoat and one or two coats of gloss or eggshell finish.
Does rubberwood scratch easily?
Rubberwood is strong and has a Jank's rating of 980 pounds, making it more complicated than some softwood species, so it does not scratch easily and is about the same hardness as walnut and teak a little softer than oak.
Is rubberwood furniture safe?
The wood of rubber is very perishable and has a strong tendency to rot. It is also susceptible to brown streaks and insect attacks. To curb these effects, it has to undergo many harsh chemical treatments, which can be a turnoff for some.
Is rubberwood better than pine?
Rubberwood turned into furniture, cutting boards, and toys. It does not weather well and is not suitable for outdoor furniture. Southern pine is used for exterior and interior construction and for making cabinets and furniture for decks, children's rooms, and vacation cabins.
Can I sand rubberwood?
You will need to sand the rubberwood before staining to remove any existing finish.  Use 120 or 150 grit sandpaper to remove most finishes. You can sand by hand if you are comfortable doing so or using an orbital sander to cover more surface area quickly.
Read More: How To Stain Mahogany
How do you paint rubberwood furniture?
To paint rubberwood, you should use an acrylic wood primer (fast drying) followed by at least one coat of basecoat, then one or two coats of gloss or eggshell finish.
Is rubberwood good for the kitchen tables?
Rubberwood is not rubbery. It has about the same density as ash or maple but is easier to work with. The wood has coarse, dense grains that make it unsuitable for use in "fine furniture," but it is strong and inexpensive, making it ideal for lower-priced imported products.
Bottom Line
There are several species of rubberwood solids, as it belongs to the genus Hevea. It has 11 species, of which three of them are usable. Hevea brasiliensis, Hevea guianensis, Hevea benthamiana are commercially grown to harvest rubberwood. It produces a soft, durable hardwood that is tough, flexible, and resistant to mold, mildew, fungi, fungal, and bacterial growth. This wood is used only after the latex production cycle is complete.