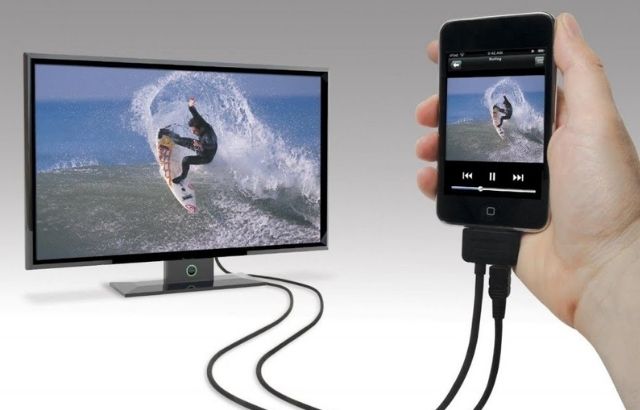 How to Connect USB to TV without USB Port | An Brief Guide
Disclaimer
Articles, products, and services offered on this site are for informational purposes only. We recommend using caution and seeking professional advice. This site provides general information. We are part of the Amazon Services LLC Associates Program, an affiliate advertising program. Amazon.com is compensated for sales resulting from links on our website.
Please review our disclaimer before taking action based on anything you read or see.
The use of flash drives or USB has become an imminent necessity; for any user. Due to the ease and practicality, it provides in storing data and digital content. In addition, most devices that have operating systems must contain a port that allows them to be used to receive digital content for enjoyment or with the function of correcting software problems. This reality is presented by the televisions today, which need to use this port to receive updates or display content. However, we find TVs without this port or with them damaged by software or hardware failures. Next; we will facilitate you all the related information to decipher how to connect USB to TV without a USB port and how to connect USB to HDMI TV:
How to Connect USB to TV without USB Port: Basic Information
We must have the inconvenience of not being able to accede by port USB, a memory flash USB, or pair some device with connection USB to the TV. Starting from this theory, we must focus on which ports the TV has available; to which we want to enter. 
The televisions of type LCD, LED, Plasma and Smart, contain other ports, such as the HDMI, which is accessed through compatible cables, allowing uncompressed audio and video, offering a satisfactory image sound quality.
 This way, it allows showing the contents (movies, videos, among others) in any resolution, from 480 to 4K. In addition, it has three times the amount of data transfer pins compared to those of USB. This allows an optimal and efficient speed for the transfer of data and content.
In the technology market network, you can buy USB to HDMI converters, which allow you to use USB devices through the mentioned port. These converters; are widely used by players who wish to improve the optics and stick on their monitor, but their video card is connected by USB. According to their games, a solution has helped maintain their equipment without using a significant expense and updated graphics. 
Also, they are used by people who have equipment without HDMI output, but they need to improve their content quality. Solve the problem; connect Roku to TV without a USB port, allowing a traditional TV to access the internet.
How to Connect USB to TV without USB port, using the HDMI Adapter
As primordial, the USB to HDMI converter must be acquired. In the market, there are a variety of different brands that do the job. It is a viable option. Its installation is simple, which can be done in simple steps, which we will provide instantly:
We must have a computer or laptop, in which we will install the software and drivers of the HDMI converter. In this way, the computer's operating system can communicate with the USB converter device. 
Next, connect the USB port of the laptop to the HDMI port of the television. It must be connected from the converter with an HDMI cable to the port of your Samsung, Vizio, LG TV, among others. 
At this instant, the computer will recognize the USB to HDMI converter and the HDMI input of your TV. You are establishing a pairing, which will allow interaction and data transmission between devices.
In the TV menu, using the remote control, you must select the HDMI input that is being used. In this way, you will begin to visualize on the screen; the content of your connected laptop USB. Port to the TV HDMI port, Therefore, you will view the desired content or download settings to the TV; easy and fast.
Read More: How To Make A Rear Projector Screen
Recommendations of USB to HDMI Converters
In today's market, there are a variety of adapters, which fulfill the functions we need. However, those that do not require drivers or software to operate are not found in large numbers. Therefore, we will offer you several options for your consideration:
VividAV USB to HDMI ConverterThe Vivid AV ™ USB to HDMI adapter for TV; is an efficient and straightforward USB to HDMI TV adapter. It allows you to add to your computer or laptop; another display through the USB to HDMI without driver, software, drivers, or settings. In addition, it brings the ability to see two separate things on each monitor, a unique multitasking experience—ideal for displaying your computer games and videos on a high-resolution screen, without any inconvenience. 
USB Type C 3.1 to HDMI 1080p USB adapter/converter cable; Converter allows you to connect your Apple MacBook; or another device with a USB 3.1 Type C port to share information; to your TV or HDMI compatible display. Connect the adapter; to your computer's USB-C port (plug and play, no drivers required) and then to your TV or projector via an HDMI connector. The cable terminals are encapsulated in an anodized aluminum housing to reduce electromagnetic interference, providing impeccable image quality.
Amazon Basics USB 3.1 Type-C to HDMI Adapter...
USB 3.1 Type-C to HDMI adapter for connecting a PC, notebook, or tablet to an HDMI-equipped monitor or display
Up to 4K resolution (3840 x 2160 @ 30 Hz); backwards compatible to 1080P and 720P
Delivers high-definition audio and video
How to Connect USB to TV without USB Port: FAQs
Can you add a USB port to a TV?
You'll need to buy an adapter to convert the video if you want to connect a USB device to an HDTV or another device that accepts HDMI inputs. When you need to run business presentations or meetings and use an HDMI-ready device, USB-to-HDMI adapters come in handy.
Can you convert USB to HDMI on TV?
The Cable Matters USB 3.0 to HDMI Adapter makes it simple to connect an HDMI monitor to a computer with a USB connection. Add a monitor to a computer without HDMI or an additional display when your machine's existing video ports are full.
With Windows and Mac compatibility, the MANHATTAN USB 2.0 to HDMI Adapter converts and delivers digital information saved on desktop and notebook PCs to other devices with HDMI input capabilities with no difficulty settings.
Can I connect the USB to the HDMI port?
You may add a new HDMI port to one of your computer's available USB ports. This will allow you to add HDMI and all of its benefits to almost any PC. The gadget is straightforward to set up. After that, connect the HDMI cable to your TV and the USB to the HDMI adapter. Then, connect the USB cable to the adapter and your computer. If your adapter supports audio over HDMI, you'll be able to hear audio through the HDMI connection.
Read More: How Do I Connect My Computer To My Samsung Smart TV
What format does a USB need to be for TV?
Although modern TVs support the ExFAT format, the FAT32 USB standard is the most prevalent format supported by TVs. When the videos you want to broadcast on the TV via USB drive are greater than 4GB, the ExFAT format will function. The most frequent format is FAT32, though it depends on the TV software. The original FAT format can also be utilized. However, it is not suited for USB drives with bigger capacities.
Can a USB port be used for display?
To connect an HDMI monitor, you'll need a USB 3.0/1 adaptor. The output appears to be generated by the adapters' built-in graphics chip. The USB to HDMI active adapter works similarly to an external graphics or video card as an interface between the computer and the monitor. So, the majority of PCs have a USB 2.0 or 3.0 Type-A port. If your computer has a 2.0 USB connection, you can only run rudimentary PowerPoint and other office software.
A USB 3.0/1 adapter may be purchased to connect an HDMI display. The output appears to be generated by a built-in graphics chip in the adapters.
How much is a USB to HDMI adapter?
It cost $56.99. The USB 3.0 to HDMI adapter is used to connect USB-enabled devices (such as laptops and computers) to HDMI-enabled devices (such as monitors, projectors, and televisions). For multi-monitor solutions, it is expanding the workspace with split-screen, mirror display, and other features. All while utilizing the high-speed USB 3.0 interface, which delivers flawless high-definition video transmission to your monitor or projector. It may be used as a graphics card externally. It supports resolutions up to 1920 x 1080 At 60 Hz (only a USB 3.0 connector can achieve HD 1080P) for improved pictures.
Cable Matters SuperSpeed USB 3.0 to HDMI Adapter...
Premium HDMI to USB Adapter uses an available USB port on your computer to connect an HDTV, monitor, or projector with HDMI; The USB HDMI adapter adds an additional display When the other video ports on your computer are occupied
USB to HDMI Converter Adapter leverages SuperSpeed USB 3.0 bandwidth up to 5 Gaps for the best performance; The USB 3 to HDMI adapter unctions like an external USB Graphics card to deliver smooth high Definition video to your HDTV or monitor; USB 3 to HDMI adapter supports video resolutions up to 2560 x 1440 including 1920x1080 (1080p)
Portable HDMI to USB 3.0 Adapter travels easily in a laptop bag; Included HDMI to DVI adapter provides an additional USB to DVI connection option for a Display with only DVI for video only; The HDMI USB adapter is ideal solution for users that need to connect to a projector or monitor when traveling
How can I connect my computer to my TV without HDMI?
You'll need to acquire an adaptor or a cable to connect it to your TV's standard HDMI connection. Whether your laptop lacks Micro HDMI, check to see if it has a DisplayPort port, you can manage the same digital video and audio data as HDMI. A DisplayPort/HDMI converter or cable is inexpensive and straightforward to obtain.
If your desktop computer doesn't have an HDMI output, you may replace it with a new graphics card that does. You'll need a DVI-to-HDMI cable or a DVI-to-HDMI adaptor and a standard HDMI cable if your computer has a DVI output.
How can I play USB on my TV?
Connect your television system to USB hardware. If you want to play a USB on your TV, you'll probably be able to do it using either the TV's native software or a workaround involving another piece of technology. This includes files on a USB drive or a hard disk. All this, as long as they're in a format that your set recognizes.
What is the USB port on my TV for?
A TV's USB ports may be used for various things, including plugging in USB flash drives. For powering a TV antenna or streaming device, you could use it also to charge your smartphone.
You may connect a flash drive, pen drive, or external hard drive to your TV's USB connection, view movies, listen to music, or read books stored on those storage devices. If your TV supports multimedia formats, you may also display images from your gallery/album or any digital media device.
Bottom Line
At this point, we have everything related to how to connect a USB to a TV without a USB port. We find complementary information; necessary to understand the process to follow. A series of steps explained with criterion; to carry out efficient and fast work. We added to this option to choose the converter that manages to solve your problems.
Therefore, we have information that solves your connectivity problem with the USB ports. Which; you must use with criterion to start enjoying its benefits.