How to Create a Home Gym on a Budget? | 4 Steps Build On Budget Gym
Disclaimer
Articles, products, and services offered on this site are for informational purposes only. We recommend using caution and seeking professional advice. This site provides general information. We are part of the Amazon Services LLC Associates Program, an affiliate advertising program. Amazon.com is compensated for sales resulting from links on our website.
Please review our disclaimer before taking action based on anything you read or see.
Do you know the five pillars of good physical and mental health? They are breathing, sleep, the sun and its vitamin D, food, and finally, physical activity. The last category is not the least, and it interests us immensely. Being free to transport your gym home has never been more relevant. When spending time at home, it is vital to take care of your physical condition, maintain a healthy body and mind, and stay tuned, muscular, and enjoy yourself. You don't have to be rich or call yourself Sylvester Stallone to accomplish these goals; good advice is enough! So, precisely, how to create a home gym on a budget? This question would be answered in the preceding sections. Stay with us! 
How to Create a Home Gym on a Budget: The Tools Needed
When working on how to create a home gym on a budget, some tools will be required. These include:
Exercise Mat
An exercise mat is needed if you desire to have home workout equipment on a budget. One great product in this regard is the Prosource Fit Extra Thick Puzzle Exercise Mat. You can use the Prosource Fit Fitness Puzzle Mat ¾" or Prosource Fit Fitness Puzzle Mat 1″ to create a safe, shock-absorbing fitness surface wherever you need it. The interlocks can be assembled quickly, so you can easily set up and disassemble immediately. The Dense EVA foam is also ideal for protecting floors and reducing noise for family gyms, fitness rooms, garages, and basements. The comfortable, non-slip design can be widely used in sports, yoga, stretching, and children's playing areas.
Sale
ProsourceFit Extra Thick Puzzle Exercise Mat...
PROTECTIVE, PORTABLE FLOORING - Dense, durable tiles protect floors and withstand gym equipment and heavy use
COVERS 24 SQ. FT. - Each tile measures 24" x 24" x 3/4"-thick. Includes 6 tiles and 12 end borders for a polished look
SIMPLE ASSEMBLY - Lightweight pieces quickly connect; easy to disassemble and move. Great for gyms, fitness studios, or play areas
Resistance Bands
To create a home gym on a budget, the Whatafit Resistance Bands Set would be a great product. The resistance band design with handles allows you to exercise at home. The double latex tube design can also protect your safety and exercise effect.
Kettlebell
Kettlebells such as the Bionic Body Soft Kettlebell with Handle is among the best home gym equipment. This kettlebell is made of soft material, preventing damage and injury caused by an accidental fall. It is a reliable fitness companion that can provide safe and effective exercise in your home gym.
Bionic Body Soft Kettlebell with Handle - 10, 15,...
Heavy-duty and soft materials — this kettle bell is constructed of soft materials that prevent damages and injuries from accidental drops. It is a reliable and durable fitness COMPANION that will provide a safe yet effective workout in your home gym.
Large handle for superior grip — due to its ergonomic handle, This kettlebell allows you to perform large movements. The kettlebell's Offset center of gravity ensures a unique and versatile workout experience with optimal grip and superior control.
Various sizes for customized workouts — this kettlebell Series comes with varying weights, making it perfect for any cross-training program. You can easily customize your free-weight workouts to fit your needs.
Dumbbells
Dumbbells provide the possibility of working on diverse muscle groups or performing full-body exercises in your home gym. Among the cheap exercising types of equipment worth opting for is the Cap Barbell Neoprene Coated Dumbbell Weights. The iron core is made of ASTM A48 grade 20 gray iron and then accurately immersed in 3 mm neoprene to ensure its users' maximum safety and comfort.
CAP Neoprene Coated Dumbbell Weight, 10 lb Pair
VERSATILE – Dumbbells offer the ability to target specific muscle groups or get a full body workout.
CONSTRUCTION – Iron core made from ASTM A48 Grade 20 grey iron then precision dipped in 3mm of neoprene for safety and comfort.
FEATURES – Original Hex Shaped heads prevent rolling. The medium diameter handle provides essential grip and security during use. Neoprene coating is durable and protective.
Jump Rope
When working on creating a home gym on a budget, a jump rope will be needed. A great product in this regard is the DEGOL Skipping Rope with Ball Bearings. This jump rope is relatively fast and smooth. The ball bearing system also avoids twisting or bending like other fitness ropes. This skipping rope can withstand heavy loads. It can further ensure stable and comfortable rotation, thus bringing you a perfect skipping movement. Also, it provides the best fluency for elite fitness professionals.
Sale
DEGOL Skipping Rope with Ball Bearings Rapid Speed...
Smooth and Fast: the ball bearing system avoids the twisting, winding or bending like other fitness ropes, it ensures stable and relaxed rotation, as our skipping rope can bear heavy load, which brings your a perfect exercise of skipping rope, also provides the best fluency for elite fitness professionals.
Sports Fitness: our exercise skipping rope can shape your cardio endurance, stamina and speed, while improving the muscle tension of your whole body. A great choice for boxing, MMA and cross training.
PVC Embedded Wire Rope: the braided steel wire rope is coated with PVC, which features durable and smooth, ensures the maximum service life and avoids cracking or breaking.
How to Create a Home Gym on Budget
The easiest way to build a home gym is to buy an all-in-one multi-station, and you're done. However, this may not be a simple task if your budget is limited, as these home exercise stations can be costly. Also, you may want an apparatus to do your aerobic exercise. Thus, here are some tips if you are thinking about creating a home gym on a budget and want to know what to consider when choosing your equipment.
Bodybuilding Multi-Exercise Stations
The price variation of these devices is due to the number of exercises that the station provides, the number of possible weights in each exercise, and the pieces' quality. Multifunctional stations have their benefits and advantages, but the basics for an effective home gym are that objective equipment, which is enough to tone and shape your body when used alone.
This entails that you do not necessarily need to buy a station that provides, for example, two great exercises for your back muscles. This is also true for chest and other muscle groups. You won't get much better results from having a lot more exercise options. In general, even when the device offers only one exercise for a muscle group, you can make variations in it. For example, if the machine comes with the bench press on the machine, you have the option of varying the height at which the bar goes down on your chest to work different parts of the muscle. Or you can tilt the bench to create the inclined and declined bench press variations.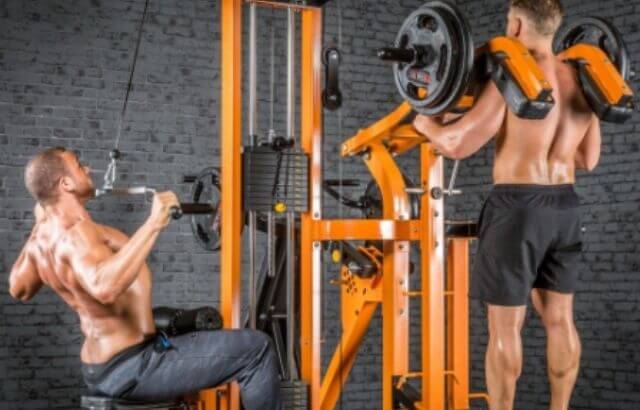 Thinking about your home gym goals
When you are setting up your gym, it is common to hear from the seller or friends that such an exercise is perfect for the biceps. And that the other one is significant for the chest, and so on. Only you have to think first about who is going to use the gym. If it's for yourself and you want to spend as little as possible, you don't need to be able to do several specific exercises for each muscle group.
Remember that your main goal is to have at least one activity for each muscle group and be easily performed. When researching the devices, think about which exercise you like best (among the most effective for each muscle group) and what equipment provides this exercise. This means that you can often build a multifunctional gym at home by combining several cheaper equipment instead of taking a mega device that has "everything."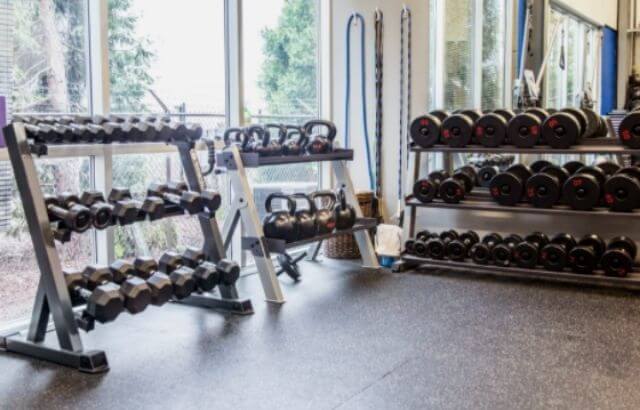 Aerobic Devices
You should know that some functions and devices are considered mandatory for gym equipment that burns the most calories. That is, if you are looking to build muscle with anaerobic exercises, you should have at least one aerobic machine. If you prefer to do your aerobic part of the outdoor training, such as running or walking, for example, you can skip the purchase of this aerobic equipment.
There are aerobic exercise options that are very cheap, and if you like them, you won't even need to buy any aerobic equipment. You can lose weight by jumping rope, for example. You can also go for a run. The aerobic machine helps the practicality of doing the exercise even in the rain. And without having to leave the house.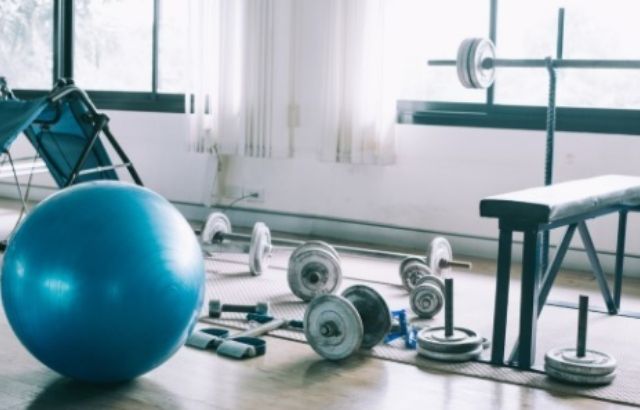 Equipment Versatility
Even with your budget in mind, you want versatility. As impossible as it sounds, you can build a multifunctional and versatile home gym without spending a fortune on cutting-edge equipment. The key is to buy precisely those devices that can be used to do multiple exercises, with or without additional items.
To put it more simply, you should look for the most straightforward equipment that allows you the most activities. And they are the mat, the bench, the alters, and the rope. It's not exactly your idea of a home gym. Well, we are talking about the essential items that are used for many exercises. What matters is the number of routines you can do using just those things.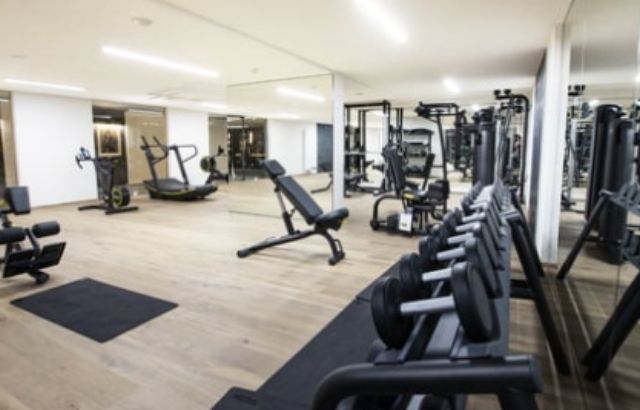 How to Create a Home Gym on a Budget: Diverse Plans
If you are working on creating a home gym on a budget, various plans are available to you. It includes:
Small budget
For entry-level budgets, there is already a lot to do with small equipment. When it comes to targeting muscle groups (e.g., abs) as part of a strength training program, compact devices like the abdominal wheel, kettlebell, slam ball, and doctor ball. Whatever your discipline, start small, as there will always be time to make other investments as you progress. 
Medium budget
Some investments, to begin with, do not require exceptional quality. Your training suit, for example, may be comfortable without being overpriced. Conversely, other equipment cannot do without quality. Define your priorities and mix according to your needs. 
Professional budget
Our conviction for enlightened amateurs, competitive sportspeople, and semi-pros: buy little, but of good quality, so that it lasts over time. For example, you will never regret putting the price on a versatile weight machine or high-end weight training equipment if you are delighted with it. So, set aside if necessary, but don't waste your money investing in temporary advice from friends.
Frequently Asked Questions
What do you need for a primary home gym?
To set up a basic home gym, you will need the following:
Exercise Mat
Resistance Bands
Kettlebell
Dumbbells
Jump Rope
How much does it cost to make your gym?
To make your gym, you will need approximately $4000.
What equipment do I need for weight training at home?
To practice weight training at home, you will need the following equipment:
Adjustable Incline /Decline Bench.
Lifting Belt.
Power Rack with Pull Up Bar.
EZ Curl Bar.
Kettlebells.
Olympic Barbell.
Weight Plates.
Set of Dumbbells.
Is owning a gym profitable?
Owning a gym usually does not entail a fixed salary. Your income depends on your profit, how many hours you are willing to invest in reducing personnel costs, and the amount of cash to reinvest in the business. The good news is that if you run a good gym, it will be beneficial.
What equipment do you need to start a gym?
To start a gym, you will need the following equipment:
Rowing Machine
Barbell Set
Kettlebell Set
Treadmill
Training Bench
Stationary Bicycle
Dumbbell Set
Pull-Up Frame and Bar
What is the best home gym for the money?
The best home gym for the money is Bowflex Blaze Home Gym.
What is the best all in one home gym?
The best all in one home gym is Weider Ultimate Body Works.
Conclusion
In conclusion, having a home gym is a new habit. Furthermore, creating your home gym will depend on several parameters that will have to be taken into account, as highlighted above. Depending on your budget and needs, you can adapt your desires to your daily exercise routine. 
Read More: How To Make A Home Gym In The Basement