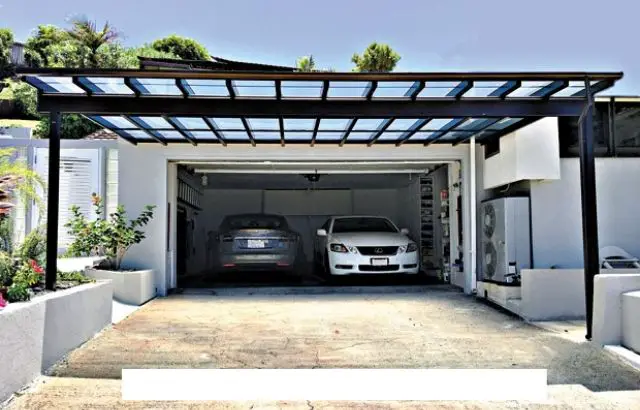 How to Extend a Garage | 4 Simple Steps With Other Vital Info On Garage
Disclaimer
Articles, products, and services offered on this site are for informational purposes only. We are part of the Amazon Services LLC Associates Program, an affiliate advertising program. Amazon.com is compensated for sales resulting from links on our website.
Please review our disclaimer before acting based on anything you read or see.
This article is meant to educate us on how to extend a garage, extending a detached garage, and other relevant topics discussed.
A garage is one of the essential parts of the house. Having one guarantee you and storing the car and protecting it from high and low temperatures, additional space to the home where you can keep things that you do not use often. Some garages are part of the house, they are on the ground floor, and everything is built simultaneously.
Understanding the Meaning of Garage
A garage (or garage or garage) generally refers to a room or even a building intended to house one or more vehicles.
Therefore a covered area intended exclusively for the shelter, parking, and maneuvering of vehicles with related services. Canopies open on at least two sides are not considered garages.
The garage, based on the building, location, and operating characteristics, is classified as:
Isolated, located in buildings exclusively intended for such use and possibly adjacent to buildings designed for other services, but structurally and functionally separated from these; Mixed, all the others.
Underground, with the parking level lower than the reference level;
Above ground, with the parking level at a height not lower than the reference one.
Typically, garages with a parking level lower than the reference level are also considered above ground, provided that the intrados of the floor or the level that determines the height of the room is higher than that of the reference level by at least 0, 6 m and provided that the ventilation openings have a size of no less than 0.5 m. Garages can be equipped with perimeter openings on open-air spaces that achieve a percentage of permanent ventilation of not less than 60% of the walls themselves and, in any case, more effective than 15% of the plan's surface. 
How to Extend Garage
Is your garage too small to accommodate your vehicles, and you want to expand your existing garage to house your tools or gardening equipment? Don't have a garage and want to build one? Three options are possible:
Step-1: Expand an existing garage
If your house already has a garage, but it is too small, it is possible to extend it. How? 'Or' What? You can do it by creating an extension on an existing garage. This house extension can be imagined in width, in the existing garage's depth, and by raising the roof to create storage on the mezzanine. The expansion of a current garage can also be achieved by adding an awning or a carport.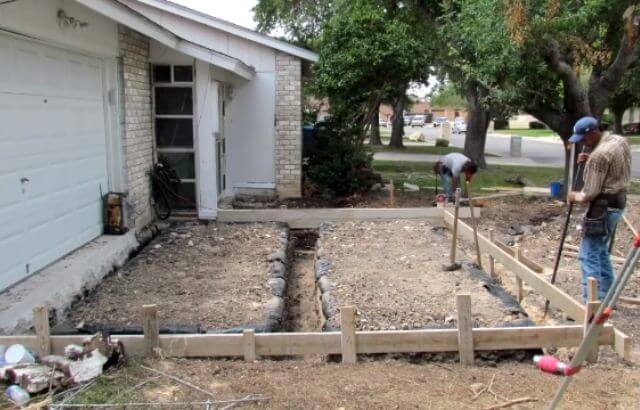 Step-2: Build a garage attached to the house
When the house does not have a garage, it is possible to add one as an extension of the home. This construction is then contiguous to the house, allowing for more convenience, creating a door leading directly from the house to the garage. Depending on the space available, this new garage can be placed in front of or behind the house. Depending on the house's layout, it will be possible to add above the garage a roof terrace accessible from the first floor of the house or an additional bedroom, again directly available from the house's second floor.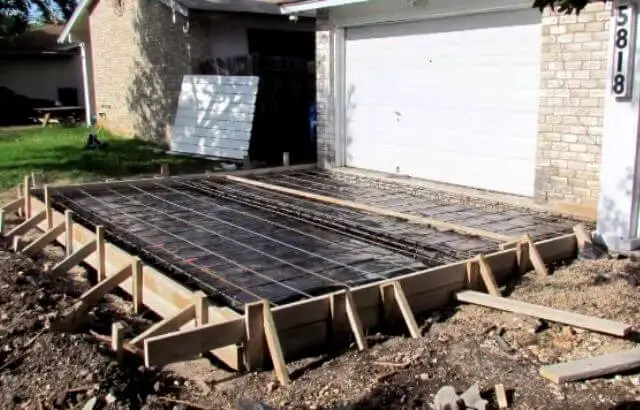 Step-3: Build an isolated garage
When the house does not have a garage and the space available in the house's extension (in front or at the back) is limited, it is possible to create a garage extension in the garden. This new construction not communicating with the house can take on more generous dimensions (double garages, for example).
Good to know: the classic area of ​​a garage for one car varies between 13 and 18m², and for two vehicles 35m².
A garage expansion project has specific features that you should know, even if it does not represent a shelter. Thus, it requires a preparation phase to choose the appropriate extension to launch your project legally.
During the reflection phase of your project, it is necessary to define your new garage's configuration. Here are some possible options to arrange it well: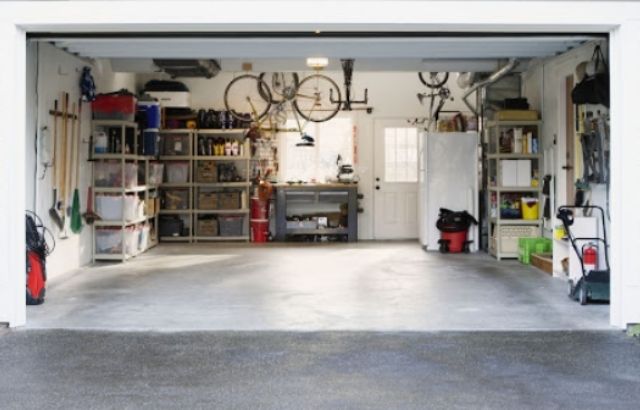 Instructions
The first solution is to create a single garage or a double garage. The latter requires a preliminary calculation so that it is feasible. It is necessary to provide an area of ​​40 m2 to be most practical. Indeed, a double garage is an effective solution to prevent your additional space needs in the future.
You can also opt for a garage in the basement or semi-underground. A basement garage is an underground construction. This method of garage extension makes it possible to optimize outdoor space. It also provides thermal inertia to resist temperature changes. However, the underground garage needs good insulation and a better arrangement to guarantee good drainage of rainwater. The existing basement will then have to be redeveloped if necessary.
Semi-underground garage construction is recommended if you have a sloping ground. It offers a significant surface gain. However, this requires excavation work, which adds to your extension budget. Its realization is not always possible.
The adjoining garage extension is more comfortable to achieve. You have the choice of an L-shaped extension or a flat roof extension, but an attached garage is one method of providing direct access to your home. On the aesthetic side, the flat roof extension is synonymous with modernity. A flat-roof garage also appeals to homeowners who want a workable terrace with a green roof. For example, you were considering an extension attached to the house, whose roof would be accessible via a patio door upstairs.
Step 4: Final Step
Finally, you have the option of building an independent garage. Indeed, this type of construction does not represent an extension itself. However, it is a way of preserving your home from noise and keeping your home's architectural style. After facing the variety of garage extension solutions, the ideal is to call on a professional who will give you sound advice according to your land's style and building surface. A garage expansion project should not be done lightly.
Remember that a garage must be large enough to anticipate your future needs if you buy a larger vehicle or acquire a new car. An area of ​​12.5 m² with a width of 2.5 m and a length of 5 m is sufficient for a single garage.
Opting for a house extension to create a garage brings considerable added value to your home. Give luxury to your car. With good thermal insulation, the interior of your vehicle will not be too hot or cold. A garage extension is also a way to secure your car against robbers and, above all, to protect your equipment against bad weather and direct sunlight. The possible options are diverse: underground or semi-underground garage, attached or independent garage, modern or classic style? Imagine the exceptional appearance of your home with a well-placed garage.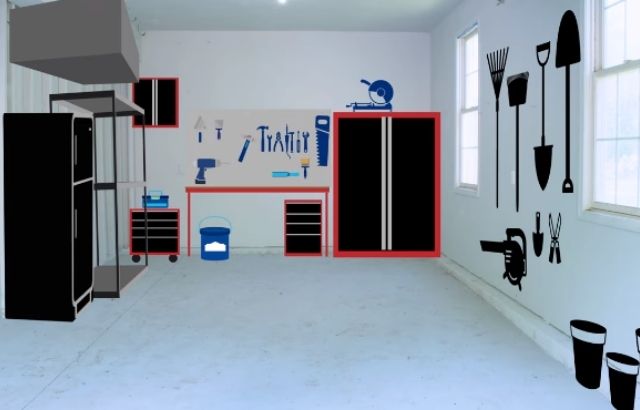 About Access:
The access to your garage should also be carefully considered before starting your project. With a buildable surface of modest size, you have the possibility of resorting to a joint construction with that of the neighboring property. However, it is not always allowed. It asks for preliminary steps to be carried out with your neighbor in compliance with legal obligations.
Creating a garage must be done following the regulations relating to construction and extension work. If your property is located in a town governed by a PLU (Local Urban Plan), you must keep in mind that the surface area greater than 40 m²is asking for building permits. Below, a prior declaration is sufficient.
What Type of House Extension do you Need to Create a Garage?
To shelter your vehicle, you have the particular choice between a wood frame garages or one built in bricks or cinder block. Regarding the selection of equipment, garage door models are also numerous. The choice of a garage door must consider many criteria such as aesthetics, resistance, and the type of opening. Swinging or rolling the garage door, it is necessary to do a study to realize your project.
Extending a house to create a garage has an evolutionary aspect as well. Think that you will have the possibility to arrange your garage in a bedroom, living room, or office. This project involves a transformation and some renovation work as you wish. Even if it requires significant development, its change brings a considerable volume.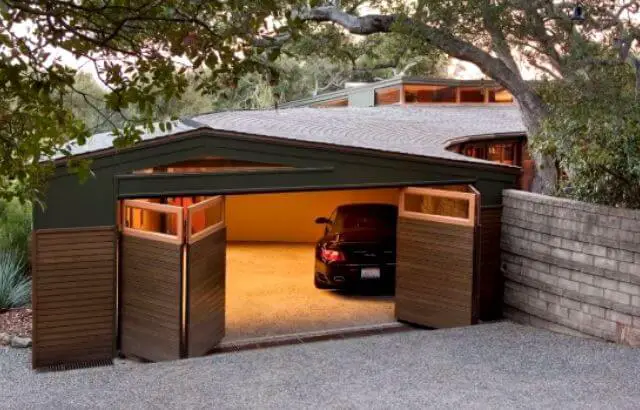 What is the cost of an extension for a garage?
A garage extension costs range from 200 to 500 € per m². Like the cost of expanding a room in a house, the cost of extending a garage varies depending on the building materials chosen. The construction technique also leads to a price difference: Single or double garage, underground, or attached. Want a more chic and stylish appearance? A flat roof extension is trendy but requires a higher cost.
Steps in Extending the Garage
Depending on the option chosen (expanding an existing garage or building a garage), depending on the size of the extension envisaged, the administrative procedures will be different.
When it comes to an extension attached to the back of the house, and when the created area does not exceed 20m² (40m² if a PLU governs your municipality), a simple prior declaration of work is sufficient. Beyond that, a building permit is compulsory.
When it comes to an isolated construction (not attached to the house), a building permit is mandatory regardless of the surface created.
Please note: If your extension project requires a building permit and your home's total area (garage included) exceeds 150m², you must use an architect for your work.
Many criteria vary garage extension quotes. These include the construction technique used, the level of interior and exterior finishes desired. For a timber frame construction, the cost will oscillate between 125 and 375 € per m². For a brick construction, it will take between 100 and 150 € per m². And for a concrete block garage, the price will oscillate between 250 and 500 € per m².
Understanding the Meaning of Attached Garage
An attached or attached garage is more expensive than a detached garage because of the amount and complexity of the work required.
However, the attached garage offers the possibility of connecting your house to it with a door. You will, therefore, not have to multiply the round trips by systematically passing outside. It is an incredibly practical choice during fall, winter, and part of spring. As well say the majority of the year.
If the garage is attached to the house, don't skimp on its insulation. After all, this space contributes to home comfort, with its direct access from the inside, its similar temperature, etc. In the case of an integrated garage, think that this space will be taken from the house's living space; therefore, it must be well insulated, well ventilated, and as practical as possible. The detached garage allows you to make more noise without disturbing the whole family in the house. If you regularly do work with your jigsaw, it might be a good idea to opt for this garage type. This type of garage can also be less heated without affecting the ambient temperature of the house. This construction involves a few modifications to the home.
The Advantages of an Attached Garage
How much does it cost to construct a house? Many young individuals ask oneself this question every day. Some people decide to build the garage in the second building phase when the funding is not as anticipated. Compared to people who lift everything at once, this offers several benefits.
• There is a less initial outlay. If you are planning new building without a garage, your costs will be reduced.
• Lower likelihood of theft. It's probable that you won't talk to the home while working on an outbuilding. If you did, you will have to create a door that provides access from one spot to another by cutting a hole in the wall. This implies that if burglars try to access the home via the garage, you can nearly guarantee that they will attempt to invade the house through the carport at the same time. It becomes more challenging in two distinct levels.
• Separate garages. Adding insulation to the garage is an additional choice. In this instance, the benefit is that the house's exterior won't be impacted, but there will still be a little space between the home and the garage. This suggests that it may be utilized as a location to carry out loud tasks as well as a place to keep automobiles (workshop type). We make absolutely sure that this form of annexation building won't harm the house in the event of a fire. Only what was in the carport will be lost.
The Demerits of an Attached Garage
Interior of an attached garage
Postponing garage building, however, may be a hassle. The following are some of the elements you will need to evaluate:
A variety of hues. Even if you repaint the carport the very same color as the front, time has likely already caused it to lose its initial tone, so they will still be distinct, which will seem unkempt.
Increased financial investment. We previously said that skipping the carport in the first phase will result in lower costs. But in the overall equation, keeping this would advise that we hire an engineer to develop the project for us once again, which results in a double expenditure in designers (the initial one and the one now).
The Benefits of Adding a Garage to a House
You might be wondering if adding a garage is worth it. It is still a significant investment that should give you value for your money. First, let's mention that adding a garage to your house will give it weight and make it appear bigger.
You can indeed park your car in your garage, but it is only one utility among many. No need to remove snow or ice from your vehicle when it's -30 ° Celsius outside.
Single or double, separate, adjoining or integrated, a garage offers the possibility of having additional space to store equipment:
Non-perishable foods
Tools
A refrigerator
Garden furniture (in winter)
Tires
Leisure equipment (kayak, bicycle), etc.
It can be a great place to tinker with your tools and workbench without having to be at the mercy of the vagaries of nature. Plus, you can hear your garage, so you can DIY all year round.
You can even set up your garage to create an oasis of peace where you or your children can hang out in rainy weather. For example, you could furnish part of the space with an old couch.
On the contrary, you can enjoy adding a garage to a house for loud activities like rehearsals for your teen's musical group!
How to Plan the Construction of a Garage?
Adding a garage to a house adds value to your home. Indeed, the value of the latter will increase significantly after the construction or expansion of a garage.
Before anything else, take the time to identify your needs and establish your budget to establish effective planning for your garage construction projects.
Your priorities will be used to make informed choices based on the price for constructing a garage that includes certain elements.
When it comes to space requirements, ask yourself the right questions when it comes to expanding or building a garage:
What are you going to store in your garage?
Will you park your vehicle there?
Will you set up a workbench? If so, how much space do you need?
In this way, you will find the vocation (s) that your garage will have, and it will be easier to estimate the costs.
Also, ask yourself about the components of the garage. Will you need:
Electrical outlets
A ventilation system
From a heating system?
From a monetary point of view, you will need to think of a financing method if you cannot pay the entire amount in one payment. 
How to Estimate the Price of Adding a Garage?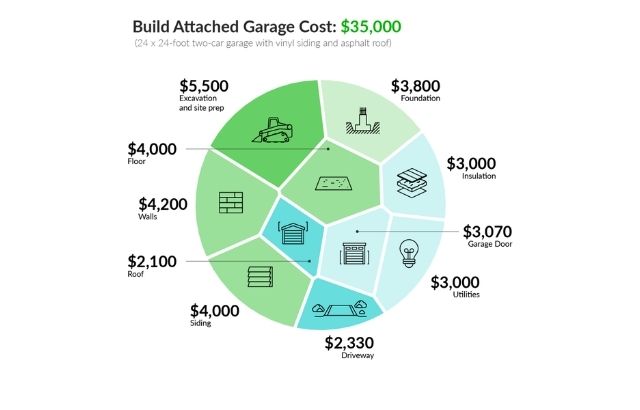 As with a house, a garage requires the placement of a foundation. This part of the work can cost up to 20% of the total price of your garage. Also, a low wall below ground level could increase the bill, so don't hesitate to ask us questions about it.
The structure (frame) of your garage is essential. You have various options that will influence the insulation as well. Get informed.
Precisely, when it comes to insulation, you can think of the short term or a long time. Sometimes it's better to spend a little more money on construction to save energy for years. In the end, better insulation comes back most of the time as the most economical choice over time.
Also, keep in mind that a poorly insulated attached garage will also increase your home's energy costs.
Also, it is best to invest in a double-wall garage door for attached garages. This option is not recommended for detached garages, which are often less heated during the winter.
Finally, when it comes to the roof, you should favor a waterproof construction that will retain heat significantly because heat rises and escapes mainly through there.
Last Words
This article has helped us understand how to extend a garage, extending the detached garage, and discussing other relevant topics in the articles.
Read More: How to Build a Basement under an Existing House