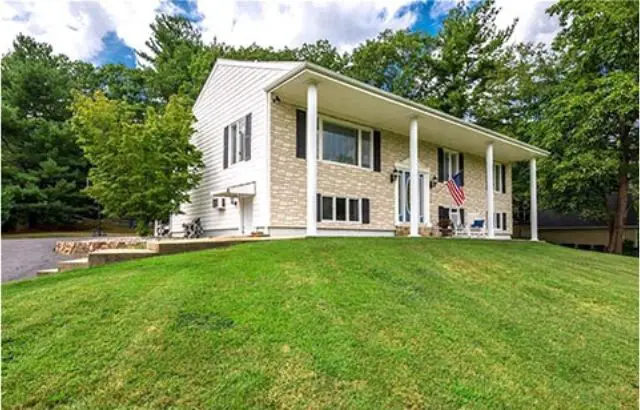 What is a Raised Ranch | Seven Things You Didn't Know About
What is a Raised Ranch? Basically, the raised ranch is a one-story ranch propped atop a high foundation, creating a lower living space without really raising the construction cost appreciably.
Many have heard of such structures as the raised ranches, but not everyone knows that the raised ranch style is a separate architecture direction. What is a raised ranch? By and large, it can be called an American building style, which is characterized by a one-story ranch built on a high foundation while creating a lower living space without significantly increasing the construction cost.
The popularity of raised ranch houses peaked in the first half of the 20th century. Initially, this style began its active development only in one American state – California. However, such houses' popularity, practicality, and functionality could not stop this style's further development. It began to spread throughout other states actively. As a result, in just 30 years, raised ranch homes have become a mass development object. What is more remarkable – such houses could be afforded by people who do not have large budgets for building their own homes.
Acccording to a statistics;
Around the 70s, styles such as modernism and constructivism began to exert a tremendous influence on world architecture. It is not hard to assume that such styles were more influential than raised ranches. As a result, the popularity of the r raised ranch style began to wane slightly. It is interesting that another factor also influenced the decline in the popularity of this style: the fact is that in those years, there was rapid economic growth in the United States, as a result of which the wealth of the majority of citizens increased significantly.
Accordingly, the "stratum" of the middle class was replenished with new families who could afford more expensive houses, equipped with everything they needed. For several decades, the raised ranch style became much less in demand, but it regained a second life by the end of the 20th century. High level of comfort, practicality, affordable cost – these factors began to attract young families who wanted to acquire their housing. 
Features of the Raised Ranch style
Several factors influenced the formation of this style in private housing construction. First, such a house must be functional. Its layout should equate with the convenience and comfort for residents, and the structure itself should be distinguished by maximum strength. This was a very important factor for such structures since various natural disasters quite often occurred in the United States' central areas, which could destroy the structure. Secondly, during the Raised Ranch construction, a minimum of decor and decoration was used, significantly reducing its overall cost. 
As far as specific architectural features are concerned, several features can be noted here. Typically, a raised ranch-style homes to have only a one-floor plan. In some very rare cases, two-story houses were built. For houses in this style, asymmetry is characteristic, thanks to which, in part, it was possible to equip the most convenient and comfortable layout. Most raised ranch houses are L-shaped, which allows them to be conveniently located along the road and make sure that the building had a sufficient area.
A gable structure is used as a roof, which has a remarkable feature – as a rule, the roof slopes have different sizes. Most of the houses, which are typical of all American architecture, also have an open terrace. Columns are sometimes used as uncomplicated architectural decor, which adorns the open terrace. Typically, most raised ranch-style homes also have garages, which can be part of the entire structure or act as a stand-alone extension. To access the maximum amount of natural light into the house, window openings are made large (but not panoramic). Most modern raised ranch houses also feature sliding glass doors. The raised ranch style also provides for a beautiful landscape design – a lawn is laid out in front of the house, which is additionally decorated with shrubs, flowers, or trees.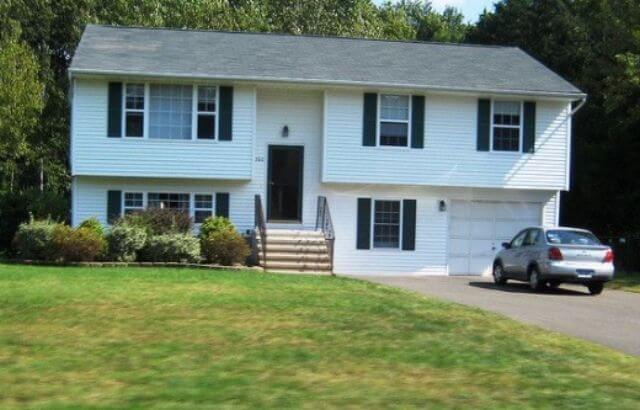 How to match the Style?
To match the style, the raised ranch house must be decorated specially. As a rule, the outer surface of the walls is decorated with lining or plaster. Since Americans prefer natural and environmentally friendly materials, brick or natural stone (or a carriage made of natural wood) is often used to decorate the facade. The facade's color scheme is quite simple: not bright, but more neutral and calm color shades are used here. These include gray, beige, brown, or blue. 
When forming the style of the raised ranch, the main principle is the house's functionality and the low cost of its construction. Of course, this influences the process of selecting specific building materials. The building materials used must be affordable. 
As earlier highlighted, the raised ranch houses are characterized by large windows. The presence of such windows allows natural light to enter the premises, and the owners of the house themselves – significantly save on electricity. Of course, the house is also equipped with artificial lighting sources: ordinary lamps and sconces and forged candlesticks that could decorate the house's interior. Today, such sources of artificial lighting can be made in the form of imitation and, as a result, are used only to form the interior. 
Features of the Raised Ranch style: Summary
A summary of some key elements of the original raised ranch style, although not inherent in every building built in this style as highlighted above, include:
top floor;
long roof with gentle slopes;
the asymmetric horizontal projection of rectangular, L-shaped, or U-shaped;
simple, open plan;
recreation areas, separated from sleeping areas;
garage attached to the house;
sliding glass doors overlooking the patio;
windows with a large glazing area, sometimes decorated with non-functional blinds;
vaulted ceilings with exposed timber beams, often in combination with tongue-and-groove roof decking;
use of a combination of plaster and brick, as well as wood or stone in outdoor decoration;
wide overhangs of the roof;
cross, gable, or hip roof;
simple and/or rustic interior and exterior decoration;
Windows with thin-profile metal frames (steel or sliding aluminum).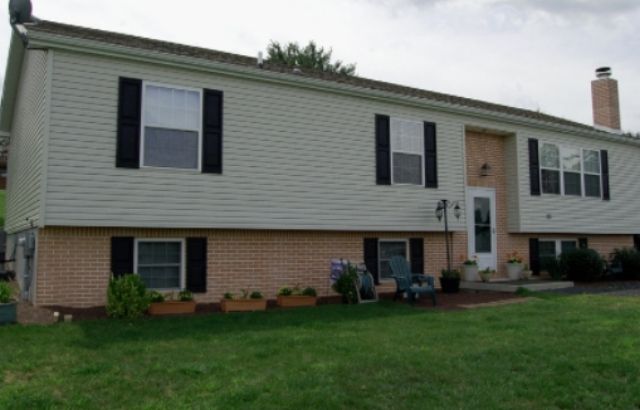 How to Decorate a Raised Ranch-style House: Main Rules
Some important rules when decorating a raised ranch-style house include:
Materials
Originally, the raised ranch was usually built with the cheapest and lowest quality materials. The fact is that the hot location and the idle lifestyle of the earlier versions did not force dashing cowboys to build high-quality and long-term housing.
Today, the materials used in building the raised ranch house though cheap, must be quite durable. This includes bricks, stones, boards, clay, etc. 
Layout
Initially, the raised ranch was characterized by an asymmetrical design and the absence of any internal geometry. The ranch's small area did not allow dividing the premises into many rooms, so the dining room was almost always combined with the living room and hallway. Simultaneously, the first floor was made a walk-through and equipped with large sliding doors to the veranda and the courtyard.
This achieved a visual increase in space. The only separate rooms were the bedrooms. Today, the idea of ​​the most spacious lower floor is relevant for many homes. If, as is typical for a raised ranch, there is only one floor, you should competently think over the layout and communications to fit all functional areas in a small house area. 
Interior decoration
The raised ranch style is usually homely and cozy. Therefore, the interior should not be overloaded with decoration and details, but at the same time, it can house various family heirlooms. Textiles, which are mainly made of the natural fabric of delicate tones, and many soft pillows and carpets must be present in such an interior. This helps to create a cozy and warm atmosphere in the house. Most of the decorative pieces can also be handmade. Of course, preference is given to natural materials for finishing: on the floor – stone or ceramic tiles; on the walls – tinted brick or wood. Learn how thick floor tiles are.
Lighting
When creating a raised ranch-style interior, one should not forget about its characteristic lighting. Initially, to save money, the ranch was made with the largest possible windows so that sunlight penetrates all corners of the premises. Check installation recessed lighting between floors.
This trend continues today, so the main emphasis is on functional illumination of work areas and decorative lighting, which gives even greater texture to finishing materials. Fancy copper and steel lamps, chandeliers that imitate candles, forged lamps can be used. 
What is a Raised Ranch: FAQs?
What is the difference between a ranch and a raised ranch?
The major difference between a ranch and a raised ranch is in the construction pattern. The raised ranch is a two-story version of the ranch-style that uses a finely-finished plinth as an additional floor. A house in this style can be built into a hill to a certain depth to not be visible at its full height from the outside.
However, this style's hallmark is that the house has two floors and a flight of stairs that serves to climb to the main residential floor; otherwise, it will be just a two-level house.
Is a raised ranch considered two stories?
A raised ranch is usually considered two stories because of the basement.
Does a raised ranch have a basement?
Most raised ranches usually come with a finished basement.
Conclusion
In conclusion, although the raised ranch style is a fairly young trend, today, it is especially in demand in private housing construction. An excellent combination of comfort, functionality, fast construction time and affordable cost also makes a raised ranch-style home a truly versatile option, as highlighted above.