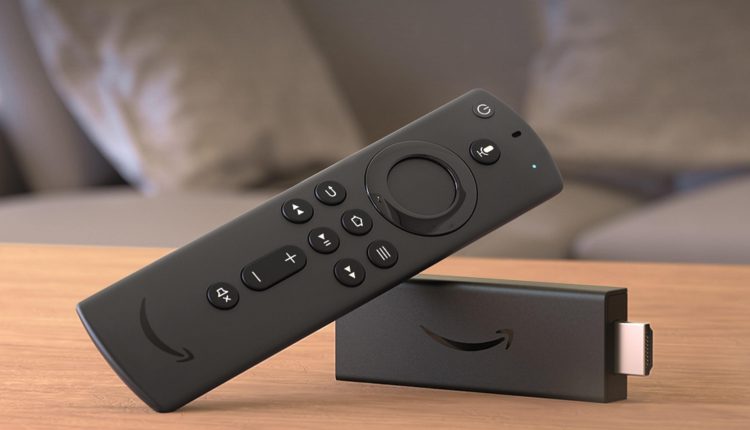 Do You Need a Fire Stick if You Have a Smart TV
Disclaimer
Articles, products, and services offered on this site are for informational purposes only. We are part of the Amazon Services LLC Associates Program, an affiliate advertising program. Amazon.com is compensated for sales resulting from links on our website.
Please review our disclaimer before acting based on anything you read or see.
A smart TV generally has built-in apps and streaming services to access content directly through the TV. However, the availability and variety of apps may vary depending on the brand and model of the TV. Additionally, some smart TVs may have slower processors or limited storage, which can affect the performance and functionality of the apps. So do you need a fire stick if you have a smart TV?
On the other hand, an Amazon Fire Stick is a small device that plugs into your TV's HDMI port and allows you to access various streaming services, including Amazon Prime Video, Netflix, Hulu, and many others. It also has Alexa voice control, which allows you to search for content and control your TV with voice commands.
Whether or not you need an Amazon Fire Stick depends on your specific needs and preferences. If your smart TV has all the apps and features you need, you may not need an additional streaming device. However, if you want access to a wider variety of content or faster performance, an Amazon Fire Stick may be a helpful addition to your entertainment setup.
What is Fire Stick?
It is a device you must connect to your TV to enjoy content on the streaming platform of your choice. It is a device with software with all the functions the streaming server needs to provide all the available content. You can also save money when you have a Fire Stick TV. You avoid paying special fees you would have to pay if you don't have a Fire Stick TV.
Firestick Standard Setups
A wide variety of easily acquired fire streaming sticks in the market uses a similar configuration. In this way, we will use as an example the "amazon fire stick" to show the configuration steps and how to use Amazon Fire Stick with Smart TV: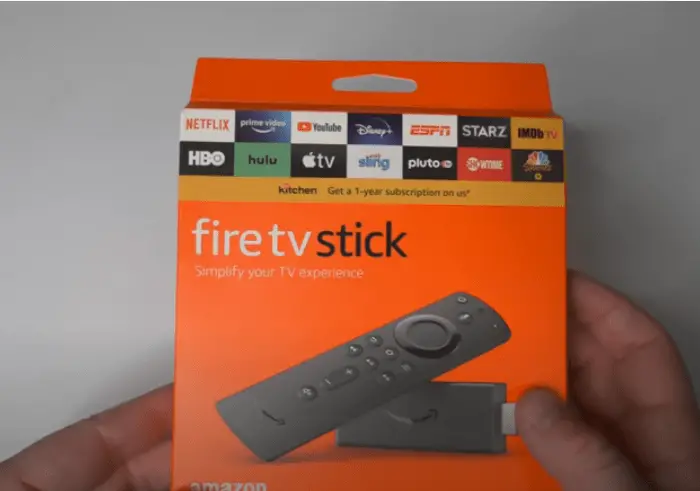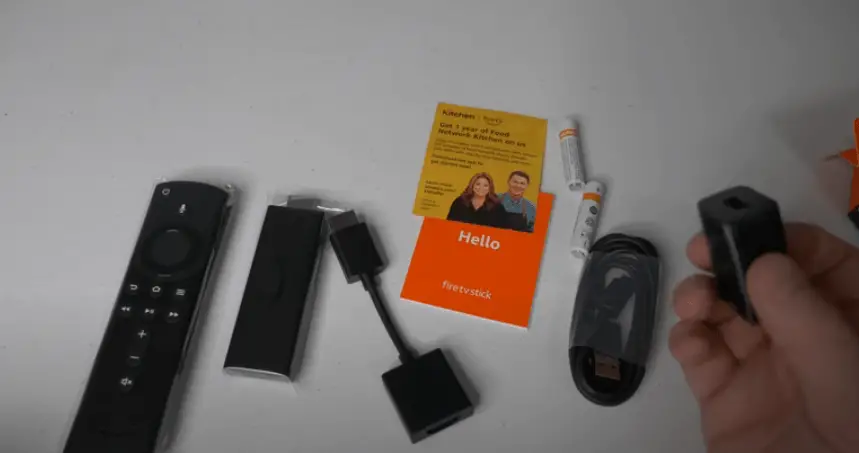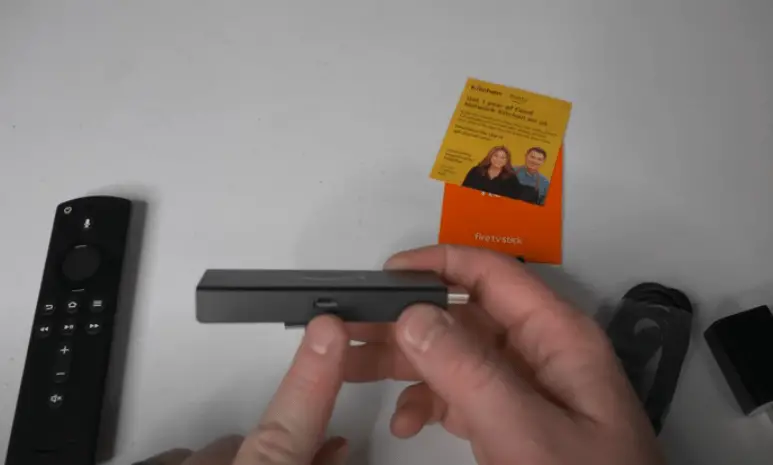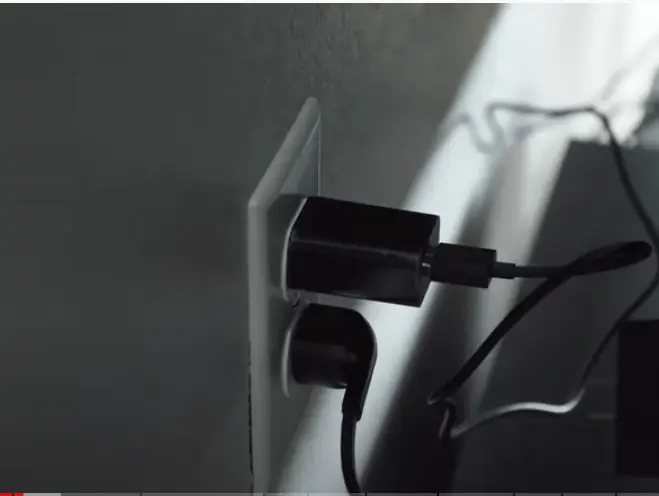 In the HDMI port of the television, the high-definition cable means the transference of data will be carried out. Moreover, if the TV does not have this port, looking for a converter VGA / AV is necessary to obtain its connection.
In the menu, select sources indicate HDMI to access the fire stick.
This way, one turns on the remote control and can carry out the sequence with the device. The start button must be pressed toward the fire stick for at least 5 minutes to pair.
Then access your Amazon account and start enjoying its benefits. Most televisions are compatible with amazon fire stick TV, a very easy device to install. The list of televisions compatible with the amazon fire stick is immense.
Read More: Do I Need A 4k TV For Ps4 Pro
Reasons Why You Should Get an Amazon Firestick
Many wonders if they need such a device, knowing they have already bought their smart TV. So the dilemma would be: Is it necessary to buy a Fire Stick to enjoy the streaming service? The answer would be a resounding yes, but we have to explain ourselves better for you to understand the reasons. Therefore, let's start by explaining the reasons why you should buy a Fire Stick TV: 
You will have more channels and online content available. 
You will have a friendlier and more optimal menu to navigate. 
The better loading speed of your favorite series and movies. 
You eliminate many apps that are useless in the system. 
Frequent software updates for better performance. 
However, your streaming device will work optimally if you try to install it correctly. Therefore, this post intends to teach you all about Amazon Fire Stick so that you can take advantage of its features for unforgettable streaming. 
More content for only one price:
The only fact of having this device will allow you for a single price to enjoy all the contents and only pay monthly for the streaming service. We explain this detail because you may be charged additional fees for using standard features with the Fire Stick when you have a TV without any streaming device. So you will save a lot of money monthly to avoid paying for some features that come standard with the FireStick.
Better User Experience
When you buy a Fire TV, you can access multiple applications and choose which one to keep. This means you can enjoy all streaming platforms from the same device and browse quickly without wasting time. 
It also improves the user experience because the content loads much faster, and you can access multiple applications. You must pay additional charges if you do not have a Fire Stick TV.
Versatile remote control
The Fire Stick TV remote control has fewer than 20 buttons which is enough for a great user experience. This manufacturer thought of the best way to have all the content available in the least amount of buttons possible.
Faster content speed
This device allows a faster download of all the content you want to watch. Unlike a Smart TV, the Fire Stick TV brings software that helps internet connections to work faster in terms of streaming. For these reasons, they have become trendy among internet content users and people who do not have Smart TV.
Useful updates
The device requires regular updates to work faster and more efficiently. All you have to do is approve these updates; the system will schedule them when that suits you best.
This means you will always have your device up to date, even while sleeping. You can also configure the control options on your Smartphone. This way, you will be sure you will not lose your Fire Stick TV remote control.
You avoid apps that you will never use.
When you want to enjoy streaming services and do not have a Fire Stick TV, you are at the expense of the default applications with smart TVs. This happens because companies have agreements with manufacturers to include their applications when the TV comes to market.
The idea is that they make themselves known directly to the user. However, many of these applications are to stop a user experience in a streaming service. With fire Stick TV you avoid all these kinds of problems.
How does a fire stick work?
A Fire Stick, or Amazon Fire TV Stick, is a streaming media device that allows users to access various streaming services and content on their television. It is a small device that connects to your TV's HDMI port and requires an internet connection. Here's how the Fire Stick works:
Hardware: The Fire Stick is a small, portable device that plugs into the HDMI port on the back or side of your TV. It has a built-in processor, storage, and memory to run apps and stream content.
Connection: To use the Fire Stick, connect it to your TV's HDMI port and a power source (usually a USB cable). Then, connect it to your home Wi-Fi network during the initial setup process.
Interface: You'll see the Fire TV interface when you turn on your TV and switch to the HDMI input where the Fire Stick is connected. This interface allows you to navigate various apps and streaming services, like Netflix, Amazon Prime Video, Hulu, and more.
Remote control: The Fire Stick has a remote control that lets you navigate through the interface, control playback, and even access voice commands using Amazon's virtual assistant, Alexa.
Apps and content: Through the Fire TV interface, you can download and install various apps, which give you access to a wide range of streaming services and content. These may include subscription-based services, free apps with ad-supported content, and games.
Streaming: Once you've selected an app and chosen the content you want to watch, the Fire Stick streams the video from the internet and displays it on your TV. It supports various resolutions, including HD and 4K, depending on the capabilities of your TV and the content provider.
Read More: How To Setup Smart Plug With Google Home
How to Set Up a Fire Stick
Setting up an Amazon Fire Stick is relatively simple. Just follow these steps:
Plug the Fire Stick into your TV: Connect the Fire Stick to an available HDMI port on your TV. If the Fire Stick doesn't fit directly into the HDMI port, use the HDMI extender cable with the device.
Connect the power adapter: Plug the micro-USB cable into the Fire Stick's power port, then plug the other end into the power adapter. Plug the power adapter into an electrical outlet.
Turn on your TV and select the HDMI input: Use your TV's remote to switch to the HDMI input you've plugged the Fire Stick into.
Pair the Fire Stick remote: Once it boots up, it should prompt you to pair it. Hold the "Home" button (the one with a house icon) for about 10 seconds. The remote should automatically pair with the Fire Stick.
Connect to Wi-Fi: After pairing the remote, you will be prompted to select your Wi-Fi network. Choose your network and enter your Wi-Fi password.
Sign in to your Amazon account: Enter your email and password to log in. You can create one on this screen if you don't have an Amazon account.
Choose your streaming preferences: You'll be asked whether you want to enable parental controls and data monitoring. Select your preferences and continue.
Install apps: The Fire Stick will recommend some apps to install. You can install them now or skip this step and install apps later.
Update the Fire Stick (if needed): If there's a software update available, your Fire Stick will download and install it automatically. This may take a few minutes. Once the update is complete, your Fire Stick will restart.
Start streaming: You can explore and stream content once the Fire Stick has restarted.
What is the Point of a Fire Stick if You Have a Smart TV?
As it is at the beginning of the article, the idea of having a Fire Stick TV is for several reasons. Therefore, it is better to mention them so that you have a better idea of the reasons:
You will be able to access content that is non-existent in the default settings of a Smart TV.
You can take it everywhere and not miss your favorite series and movies.
You will see exclusive content for purchasing this device, such as Amazon Originals.
How to Connect a Fire Stick to a Smart TV?
Connect one end of the cable to the power adapter and the other to the USB port on the Fire TV Stick.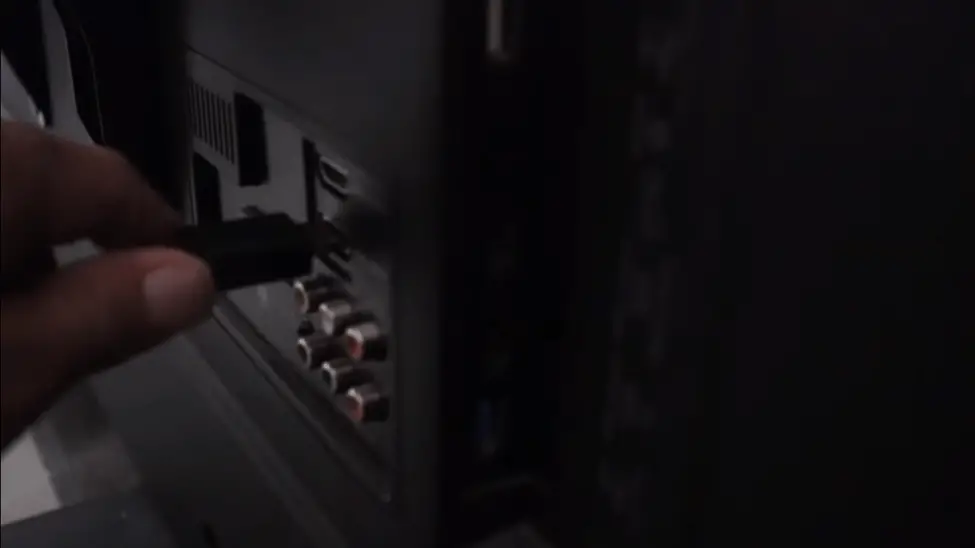 Before using your Fire TV Stick ($40 on Amazon), connect it to your television's HDMI port.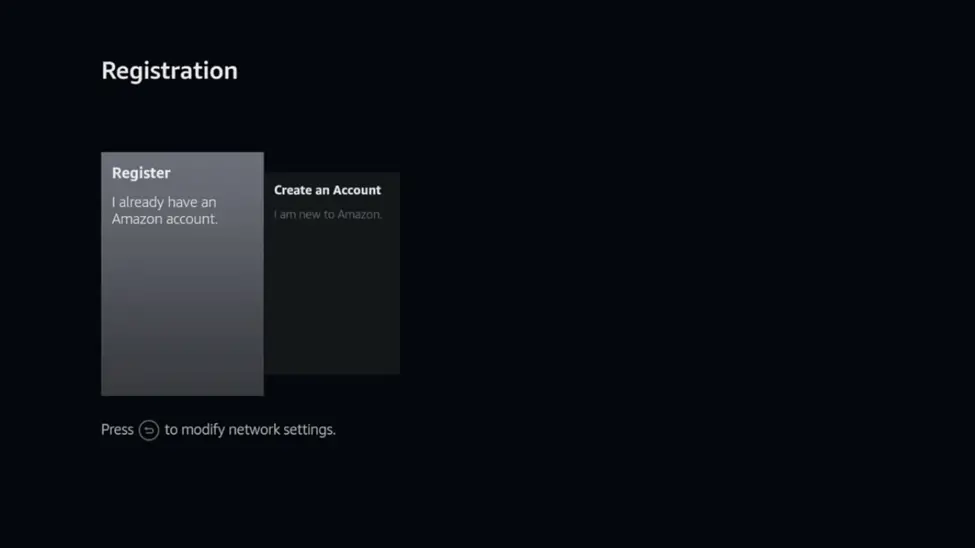 If you have a 4K Fire TV Stick, connect it to your television's HDMI HDCP 2.2 port. The port must display either HDCP 2.2 or 4K. If you cannot see the port labels, use a flashlight to illuminate them.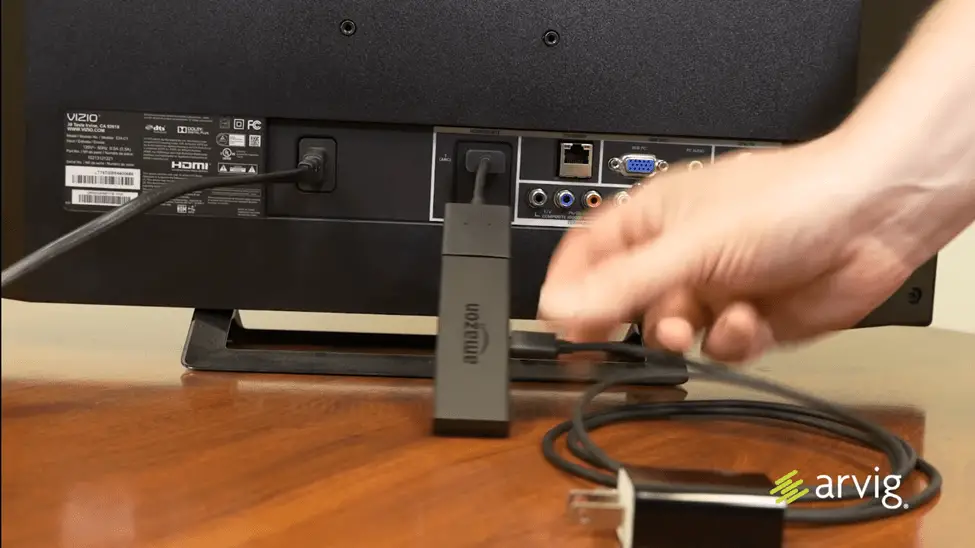 If the HDMI ports on your television are crowded, use an HDMI extension cable to create space.
Functionality between a Firestick and a Smart TV
Several frequently asked questions: Do you need to use a Firestick with smart TV? Why use a Firestick if you have a smart TV? Or should you get a smart TV or a Firestick? For such a reason, we will teach you their differences and thus provide the knowledge sought:
Firesticks; rely on optimized and periodically renewed computing resources and software explicitly tuned for data transfer and transmission stick purposes. It depends on their powerful processors to achieve fast and efficient transmission using their transmission applications. Their small sizes make them accessible, moved, and used in any place and type of TV. On the other hand, these devices can adapt to the visual configuration supported by the TV, whether low or high-end.
On the other hand, the Smart TV does many things, such as watching live TV, playing music, showing photos, Google, etc. They are perfected for visual suggestiveness. Thus, it is common for low-end TVs to freeze; when streaming high-resolution videos and movies.
Performance varies between models and manufacturers; the expensive ones detect better understanding. Their acquisition costs are high as they advance in creating better Smart TVs. Smart TVs are fragile and, heavy, difficult to move.
Frequently Asked Questions
Is the Firestick the same as a smart TV?
Smart TVs connect to the Internet and allow you to watch material on a larger screen, whereas the Amazon Fire TV Stick is a streaming dongle that converts any TV with an HDMI connection into a smart TV.
What else do we find with Firestick?
It offers excellent controls for the user to monitor the content transmitted on this device. It provides excellent parental controls, protecting content that minors should not view.
With your smart TV, streaming devices will give you vast access to the full range of today's applications, providing unparalleled streaming apps.
Is Netflix free with Firestick?
There are no costs to use the Fire TV Stick, Roku, Chromecast (Chromecast does not have remotes), or Blu-ray players (again, you must pay for Netflix or Hulu Plus).
Which is better, Roku or Firestick?
Like voice control, private listening, and guest mode, most smart features are better on Roku. Roku is compatible with Google Home, Amazon Alexa, and Apple HomeKit for voice control, whereas Firestick is only with Amazon Alexa.
Learn More: How To Connect Google Home To Samsung Smart TV Without Chromecast
Is there a monthly charge for FireStick?
The Amazon Fire Stick is free to use monthly. The gadget is the only thing you'll have to pay for. You will, however, have to pay monthly fees if you have applications that have their subscription prices.
Is there anything free on Amazon Fire Stick?
To the main Fire TV navigation bar, the business is introducing a new "free" tab. In this section, you can explore material from apps like Pluto TV, Tubi, Crackle, IMDb TV, the CW, and Amazon's News app that it can access for free — aside from dealing with advertisements.
What is the point of a fire stick if you have a smart TV?
A Fire Stick will improve the smart TV's interface, allowing users to access more content with more control. Users may choose from Fire Stick devices pre-installed with Alexa for voice control.
What channels are free on Firestick?
YouTube
Pluto TV
IMDb TV
Crackle
Tubi TV
FilmRise Classics
Popcornflix
XUMO TV
Rakuten Viki
Freeform
NASA
PBS
PBS Kids
Nick Jr.
TED TV
Hoopla
Kanopy
Is Amazon Fire Stick compatible with all TVs?
A suitable TV has HD or UHD resolution and an HDMI connector (which most TV screens currently have)… To utilize the Amazon Fire TV Stick, you don't need to be an Amazon Prime member, but you need an Amazon account. Don't worry if you don't have one; you can make one during setup.
Is the Amazon Fire Stick worth buying?
Of course! Even if you don't have a 4K HDR TV, the remote control makes the Fire TV Stick 4K worthwhile. This first Fire TV device features an infrared transmitter with volume and power buttons, allowing you to manage basic TV operations without a separate remote.
Expert Opinion
Seeing everything that can offer us the Amazon fire Stick TV, we can say that it brings us many advantages and is worth buying. It is very versatile for all weak and worth making that investment. Therefore, you have enjoyed this article knowing all the features of this device so useful for everyday life.
Take entertainment everywhere with this device, and at the same time, enjoy exclusive content as only Amazon can bring it to you. Remember that it is vital that you have equipment with updates or take your laptop wherever you go so you do not have compatibility problems.