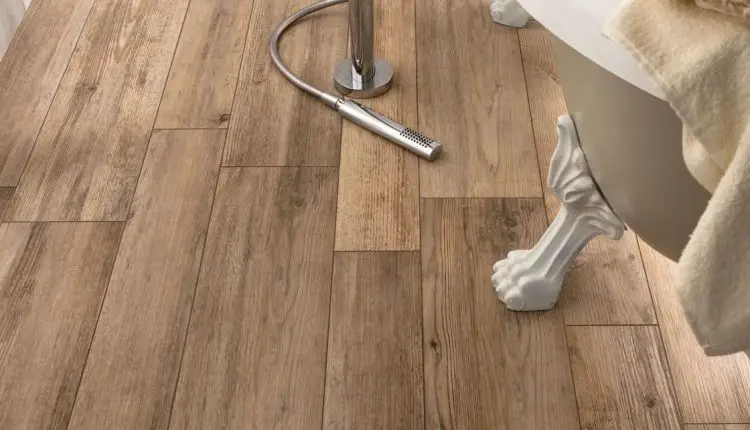 Wood Tile Flooring | Advantages & Disadvantages Of Wood Tile
Disclaimer
Articles, products, and services offered on this site are for informational purposes only. We are part of the Amazon Services LLC Associates Program, an affiliate advertising program. Amazon.com is compensated for sales resulting from links on our website.
Please review our disclaimer before acting based on anything you read or see.
Wood tiles are getting popular day by day due to their exceptional features. This is the best option for people who love a durable and beautiful house or business interior. They are specially designed to look like the original wood and attract the observer very much. However, these are not perfect for everyone as these tiles need special care and intention for their cleaning and maintenance. So, it is necessary to learn about the pros and cons of Wood Tile Flooring. 
Though these are among the trending interior decorators, it is necessary to know whether these fit you or not. This article intends to give you a detailed introduction of these tiles, their comparison with other tiles, and their pros and cons. If you want to learn the advantages and disadvantages, this guide is undoubtedly for you. Let us dive deep to explore all about these tiles. 
Wood Look Tiles Explained
Wood-like tiles are made up of either porcelain or ceramic material. These materials are made with fired clay, then printed with wood-like images, and finally sealed for durability. These are the perfect alternatives for wood flooring and are great mimics of the wood floor. 
Learn More: How To Clean Textured Ceramic Tile Floors
These tiles are the most trending design for floors as well as walls. These are built to live long and add to the life of your floor. There are certain facts about these tiles, and you will explore all these in the later section. 
Learn More: How Thick Are Floor Tiles
Types of Wood Look Tiles 
With a tremendous increase in popularity, manufacturers introduced many types of wood look tiles. These tiles are perfect for different floors, i.e., commercial floors, home floors, and many other divisions. Here are some of the top-ranking types of these tiles.
Porcelain 
Ceramics 
Planks 
Hexagons
Chevrons
Mosaics
Large format
Wide-format
These are the most frequently used types of such floor material, but the "Planks" are the most common style. 
Porcelain Tiles vs. Ceramic Tiles
Porcelain and ceramic are the most traditional and frequently used options for wood tiles. These stylish and catchy titles are used worldwide to decorate the walls and floors. These are made to last for a long period, and this fact is observed in most cases. If properly cared for and maintained, these tiles can last for over 300 years.
There are certain differences between the ceramic and the porcelain tiles; let us move down to break the pros and cons of both these types.
Pros and Cons of Ceramic and Porcelain Tiles
Pros
The porcelain wood-look flooring tiles are made up of refined clay baked at a very high temperature in the kiln. This makes them very hard and durable. Moreover, they have gained a less porous shape now that makes them waterproof. The water absorption rate of the porcelain tiles is 0.5% or even below. With a low water absorption rate, such flooring material is perfect for damp places such as bathrooms. 
Cons: 
It is a costly flooring tiles option.
It can prove more slippery.
These tiles are comparatively heavier.
The porcelain tiles have a high COF rating. 
These have noisy underfoot sounds.
They are cold upon touch that makes them unfit for the internal environment.
Ceramic Wood Look Tiles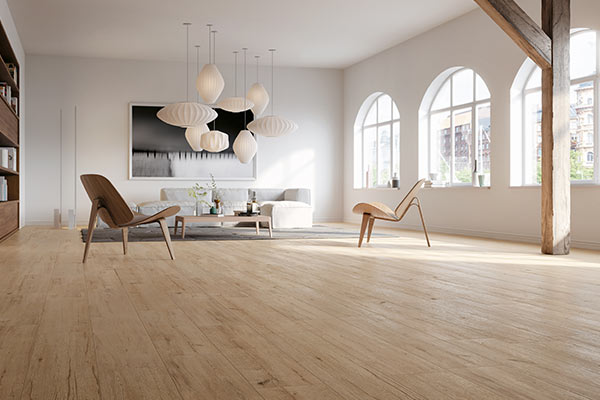 Pros
The ceramic wood look tiles are also made up of refined clay, but it is baked at ordinary temperature level as compared to the previous one. These are available in a variety of colors, and you can select one of your choices. These tiles are more identical to the natural wood color, offer a unique look and significant impact. You can purchase them at a comparatively low rate. Their grip is relatively firm and is resistant to slipping. 
Cons:
These tiles have a more water absorption rate that makes them unfit for bathrooms or other damp places. 
Their life is less as compared to the porcelain tiles. 
These suit well the square areas but can't fit the rectangular areas. 
Wood Look Tiles vs. Other Flooring Materials
The wood-like flooring tiles are not the only option to make your floor look like natural wood. There are some other methods too. Some such alternatives are discussed here. 
Tile vs. Laminate in Kitchen and Bathroom
The wood-like tiles are far better than the laminate. The laminate material is very thin and resistant to water. They are not ideal for installing in bathrooms and kitchens. 
The tiles make your house valuable, while laminate materials add less value to the home. These may prove toxic also, but tiles are always eco-friendly. 
Tile vs. Laminate Prices
There is a single plus point of the laminate material over the tiles. It is a cheap alternative to the tiles, and if you have a low budget, this will suit you. Moreover, its installation labor is very low. 
Tile vs. Vinyl Plank
Many vinyl plank flooring material varieties, and you can choose the best variety of your choice. Such a better vinyl plank material that is waterproof and easy to install. 
Moreover, these are affordable and can be installed at low wages. You can look for any color of such material of your choice. 
Tile vs. Bamboo
Bamboo is a sustainable and durable alternative to tiles. This flooring material is available in various designs and colors, and you can go for the colour of your choice. 
Tile vs. Cork
It is the best option to use for flooring as it has the least disadvantages. It has only one drawback, i.e., water resistance. Moreover, these are available in a range of the best quality stuff at lower prices. 
Wood Flooring Tiles: Pros 
Great Longevity
These tiles are made with highly durable and sturdy ceramic or porcelain material. This material makes them highly durable and increases their lifespan. With proper maintenance, these tiles could last for up to many years. 
Colors
The wood floor tiles are available in a large variety and colors. You can choose any color that suits the ceiling and walls well. If you want to make your house or business area bold, these are perfect. 
Shapes
The floor tiles come in a variety of shapes and styles. However, the planks are the most frequently used and liked out of all these. 
Material
Porcelain and ceramic are very high-quality materials that add to their beauty, durability, and sustainability. The wood-look tile material is one of the best building materials. 
Water and Stain-proof 
The damp places require such a flooring material that has low power absorption. These wood-like tiles are highly waterproof, and their water absorption rate is 0.5%. 
Variety of Patterns
The wood-like tiles, if properly arranged and installed, are great mimics of the natural wood. These come in many patterns that are similar to natural wood stains. Your floor or walls look like they are made of natural wood. 
Great Decorators
The vast range of colors, shapes, patterns, and other beautiful aspects of the wood, like tiles, makes them a great decoration source. These are perfect to beautify your home, just like a rustic house or farmhouse. 
Eco-friendly 
The wood-look tiles are made of the clay that is baked in the kiln. This makes them eco-friendly and less toxic. 
Downsides of Wood Look Tiles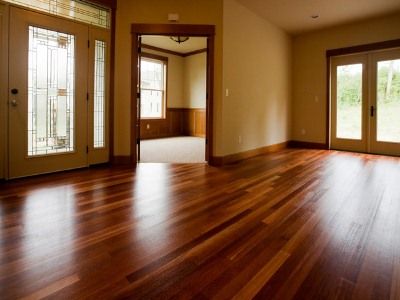 The wood-look flooring tiles have some cons too—some more common areas with plenty of benefits. 
Colder Upon Touch
The wood-like tiles feel colder when you touch them or under your feet
Underfoot Noise 
As the tiles are very hard, they cause an underfoot noise when someone walks on such a floor. 
Slippery
In some cases, the wood-like tiles prove very slippery, and there is a danger of falling. Particularly, they get slippery in wet conditions.
Wood Tile Flooring: FAQs 
Which is better: wooden flooring or tiles?
Flooring tiles are the most appropriate for flooring as they have many plus points. Tiles have great longevity and add to the beauty of the building. If you are a passionate lover of natural beauty, you can use wood-like tiles. 
Read More: How To Remove Slate Floor Tiles
Is wood tile flooring good?
Yes, wood tile flooring is very durable, stylish, and waterproof. These tiles suit the floors well. 
What are the disadvantages of wooden flooring?
Here are some of the advantages of wood look tiles.
Durability
Waterproof
Stylish
Look like natural wood
Variety of colors
Eco-friendly
Are wooden floors warmer than tiles?
Yes, hardwood floors are warmer than tile floors. The wooden floor will remain warmer for most of the time. 
Does tile make your house colder?
It is usually believed that the tile floor keeps the floor colder than a wooden one. However, these floors are not going to be colder and don't impact the room temperature. 
Which is cheaper, tile or hardwood?
Hardwood is expensive flooring material as compared to tiles. 
Is wood-look tile cheaper than hardwood?
Wood-look tile is less expensive than the traditional wood flooring.
Is GREY flooring a fad?
No, grey wood floors are not going out of trend. Instead, over time, these have become more trending. 
What is the latest trend in kitchen flooring?
Marble tiles, wood-like tiles, white tiles, and many other formats of wood look tiles are being used as the flooring material nowadays. 
Conclusion
Any building is built with the intention of great longevity, and this goal can be achieved only if you install a perfect material in them. The wood-look tiles are one of the same materials that add to the beauty and durability of the building. However, these have some negative aspects too that make them imperfect for certain users. So, before you make a purchase, be certain whether these suit your building or not. The above guide has most of the aspects, positive as well as negative, of these tiles. This buying guide will lead you to a precise decision.