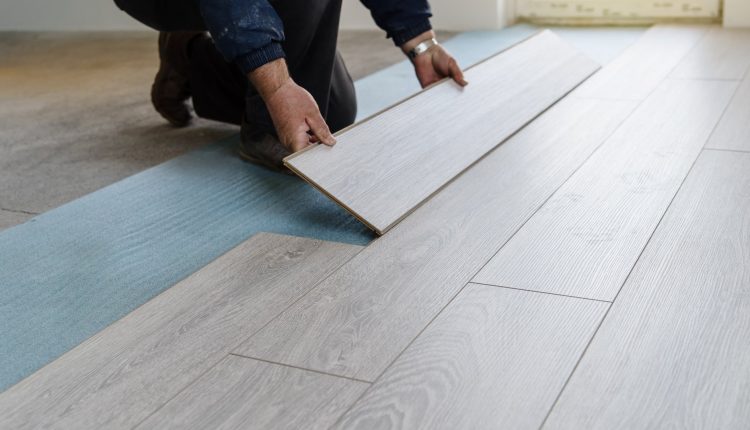 How to Install Temporary Flooring over Carpet Floor | Expert Guide
Disclaimer
Articles, products, and services offered on this site are for informational purposes only. We are part of the Amazon Services LLC Associates Program, an affiliate advertising program. Amazon.com is compensated for sales resulting from links on our website.
Please review our disclaimer before acting based on anything you read or see.
Carpets floors are challenging to deal with, especially when you plan to rent your house, but now you should not be. Because when you install temporary floors over carpet floors, you will have an easily installed new floor, the beautiful looked surface that will save your carpet underneath. When there is no alternative to replace the outdated carpet in your rental house, do you agree to live with it? So what should you do then? So in this informative article will guide you with tips on how to install temporary flooring over carpet floor using affordable products.
How to Install Temporary Flooring over Carpet Floor: Tools Required
It would help if you had the following essential tools for installing quick floors given under.
Learn More: A Complete Guide To 3D Flooring Installation
Measuring tape
Pen.
Utility knife.
Rubber Mallet.
Tapping block.
Spacers.
Table saw or tile cutter.
Plywood sheets.
Plywood is an excellent option as a temporary floor to install over carpet floors. While installing the plywood sheets over the plush carpet, please place them in the opposite direction the bottom is. Tape the plywood sheets together from the seam if you are using more than one sheet.
How to Install Temporary Flooring over Carpet Floor
Remove the furniture from the area and clean the carpet with a vacuum.
Also, removal of baseboards should be done to get a more finished look.
Put the spacers between the planks and the wall.
Make the ¼ expansion gap from the wall with the help of spacers.
Now set the first sheet of plywood in the corner of the room, starting from left to right.
Interlock the tongue and groove connectors by aligning the seams.
If you have less space with you, then measure the gap between the last plank and the wall, then mark the next plank according to the measurement.
To achieve the more finished wood look, stagger the planks and use the leftover cut ends, start the next row.
Ensure that planks are interlocked tightly; continue to move down the room so that the seams are fitted adequately using a rubber mallet and tapping block to attach the planks to the locked position.
Now fix the spacers at a distance of few feet across the edges of the floor. Now replace them when the installation process is completed.
You will need four men to complete this project, two men working for two hours separately, but a helper will likely charge about 500$ for the same floor.
Read More: Flooring Trends
What are Temporary Floors?
Temporary floors are those that can be changed at any time according to your need, as they can be replaced, installed with ease and convenience. 
But the question arises that they are durable enough to bear the weight and traffic all the time. Temporary floors are temporary due to the installation procedures, not for durability. These floors are installed just like the permanent options.
Moreover, the temporary flooring options benefit the homeowners as well as renters in the same way.
Low pile carpet
There is no much padding needed for carpet tiles like thin carpets with low pile, so you should not worry about their durability.
It would help if you covered it adequately. That factor depends on the pile height, plushness, and the type of carpet.
But in this case, if high pile carpet, you don't need to cover it with layers.
Gertmenian Indoor Outdoor Area Rug, Classic...
INDOOR/OUTDOOR: Perfect for use in the backyard, patio, porch, balcony, deck, sunroom or any high traffic area indoors including the laundry room or mudroom. To clean your area rug, simply wash off with a garden hose! Quick-drying material.
PRODUCT DETAILS: Dimension 78" X 114". Pile Height - 0. 2". Product may contain creases upon arrival. Please allow time for creases to flatten and settle.
UV STABILIZATION: Yarns are treated to resist UV rays and are built to withstand outdoor elements such as mold, mildew and stains.100% tri-color polypropylene (olefin) yarns create subtle color shading and crisp design detail.
High pile carpet
Carpet padding is a great addition to give squishiness to your floors because it can interlocks the planks directly.
If you want to move floorboards while you walk, it is better to put solid layers between your planks and carpet.
The experts recommend using the sheet of1/4 inch of plywood, keeping the plank from unlocking and shifting.
Mohawk Home 8' x 10' 1/4 Rug Pad 100% Felt...
PLUSH FELT CUSHION: Choose from three thickness options - 1/4", 3/8", and 1/2" - offering various levels of a soft feel underfoot, sound absorption, insulation, and extra comfort for your area rugs in busy spaces.
RECOMMENDED USE: This FELT ONLY rug pad is not intended to stop area rugs from slipping. These rug pads are crafted for use under area rugs that are anchored down by heavy items such as furniture, large household décor pieces, or heavier area rugs.
LONG-LASTING PROTECTION: The durable felt protects your flooring from long-term damage, such as scratches, scrapes, punctures, other types of abrasion wear, and discoloration from your area rug backing.
Options for temporary flooring
The temporary flooring options give you comfort, and you can do it without breaking the foundation of the original surface, wasting a lot of time tearing out the carpet. The most common types of flooring you can use to cover carpet floors are vinyl floors and laminate floors with budget-friendly costs and simple interlocking installation procedures.
Vinyl planks
Vinyl planks have the same look as the hardwood floors and are available in various wood look textures like hand-scraped, wire-brushed, and distressed. In addition, the vinyl planks come with extra durability property and are built with many layers to make them strong. 
Whether it is a temporary solution or a permanent one, the vinyl sheets are super easy to install and maintain because they are 100% water-resistant. In addition, you don't have to worry about cleaning, because they are easy to clean also. To keep your WPC looking fabulous, you should use an occasional vacuum cleaner and damp mop.
Cutting of vinyl planks
Before you cut the planks, you should check the instructions for cutting according to the material used.
Mark the measurement with a pencil or chalk for accurate cutting.
With the help of a circular saw, table saw, or miter saw, cut the sheet with the finished side.
Laminate flooring option
Laminate flooring is a good kind of synthetic floor that is the first manual alternative to natural wood. These types of floors have high popularity as the manufacturers have created looks similar to realistic faces that resemble hardwood floors like distressed, weathered, and reclaimed types. Though it is as popular as vinyl floors, it has a great value in market share.
These floors are super durable and considered an excellent option for the high traffic areas in homes where kids and pets are likely to walk for a long time because it is a scratch-resistant material. Though it is not 100% waterproof, the proper installation procedure doesn't let the water go into the planks. 
Lamination sheets are also easy to clean and maintain; only sweeping and mopping are needed, and no floor waxing is required.
Floorlot Blue Flooring Underlayment with Moisture...
ROLL SIZE - 200 sq. ft.
MOISTURE PROTECTION - Protect your floors from harmful subfloor moisture with built-in moisture blocking film. No additional films required!
STANDARD SOUND ABSORPTION - Helps quiet sounds from foot traffic. Reduces noise in today's active households & minimizes the hollow sound associated with floating floors.
How to Install Temporary Flooring over Carpet Floor: FAQs
Can you put temporary flooring over the carpet?
Temporary floors can be installed over existing carpet, hardwood flooring, or almost any other level surface and work great in nearly any space. They are generally easy to install; most importantly, they can be removed without damaging the original floor surface.
Learn More: How Many Coats Of Water-Based Polyurethane On Hardwood Floors
What kind of flooring can you put over the carpet?
The most common type of floor installed over carpets is vinyl and laminates flooring because they are budget-friendly and feature a simple interlocking system of installation.
Can you peel and stick flooring over the carpet?
It may seem that you wouldn't want to install peel and stick laminate floors over the carpet floors, nor would you like to install peel and stick vinyl flooring over the rug. However, those flooring types are suitable for hard, smooth, solid surfaces like wood or concrete.
Can I install vinyl plank flooring over the carpet?
You can place your vinyl planks over your carpet if you cannot strip it off your floor for one reason or another. Depending upon what type of carpet you have on your bed, you can install vinyl planks directly on top of it, or you can put a wooden board over the carpet first before laying the planks. Some types of planks that are attached to underlayment are 100% waterproof, yes! You understand it right, 100% waterproof. 
How can I cover up the carpet without removing it?
An area rug is a relatively inexpensive option and is great for hiding an unattractive carpet that you cannot replace. In addition, a carpet of the right size will cover the most, if not all, of the carpet beneath, completely transforming a room.
What is the cheapest flooring option?
Vinyl flooring available in sheets, tiles, and planks and is predominantly manufactured with PVC, resulting in durable waterproof flooring installed anywhere in the homes. Moreover, tile, carpet, laminate, sheet vinyl, and plank vinyl are the cheapest options.
How much does it cost to replace carpet with vinyl flooring?
Carpet installation costs in the US are $0.50 to $1 per square foot, while vinyl can be as much as 10$ per square foot.
How do you cover a carpeted floor?
You can cover a carpeted floor with vinyl sheets or laminate flooring.
Can you cover the carpet with vinyl?
Vinyl flooring cannot be installed over any high pile carpet. The squish of the plush carpet will prevent vinyl planks from locking correctly. However, if you have carpet in a tight, low pile style, then thicker, tighter locking vinyl planks may be suitable for installation.
How do you install carpet over hardwood floor without damaging it?
Clean the hardwood floor first, and then install a moister barrier beneath the padding; even water-resistant padding and water-resistant carpeting can still be leaked through. You need to nail down tack strips to stretch it when you install carpet.
Conclusion
So how does it feel to have a renovation regarding your floors without damaging your carpets? I hope you will find these temporary flooring ideas most helpful by using proper tools, flooring materials, and surfaces, and you will quickly get the job done and be satisfied with your options the most. 
So let's add up by mentioning that with the easy installation, removal of incredible visuals and patterns, you can upgrade your home décor very well.